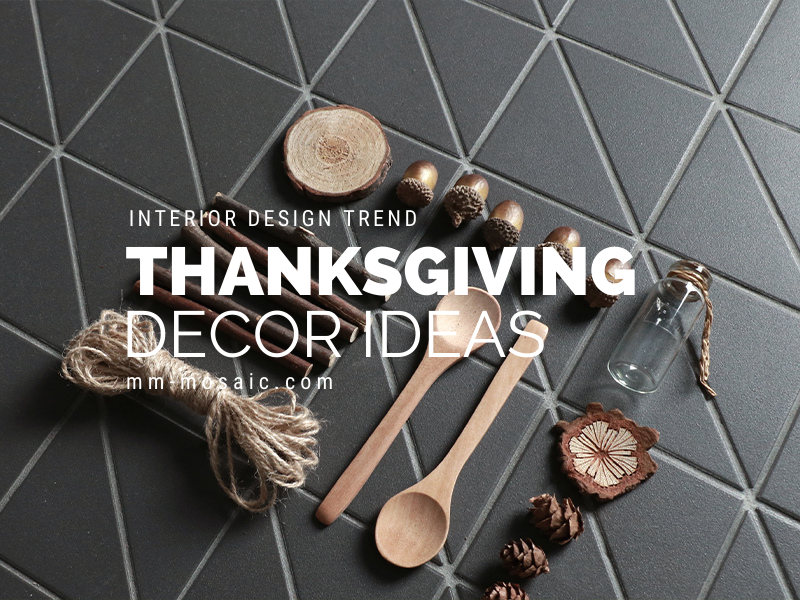 Whether you have been counting down the days to Thanksgiving Day or the Holiday season takes you by surprise, you can decor for Thanksgiving in no time with our professional decorating inspirations from interior space. Come traditionalist, minimalist, or eclecticism. Keep reading to see 10 ideas that just inspired your Thanksgiving decoration!
1 Fall into Entryway Cheer
First on the list is the entryway space. As we all know, the entryway is a great space for Thanksgiving interior space decor because it's the first thing your guests will see. The entryway, below shown, has a deep autumnal color palette. With a contemporary design feel, this space is perfect for a style punch.
Tips: Since an entryway is typically narrow, be practical, work with what you have, and don't put too much festival decor things. A festive picture and just a few greenery decors are enough.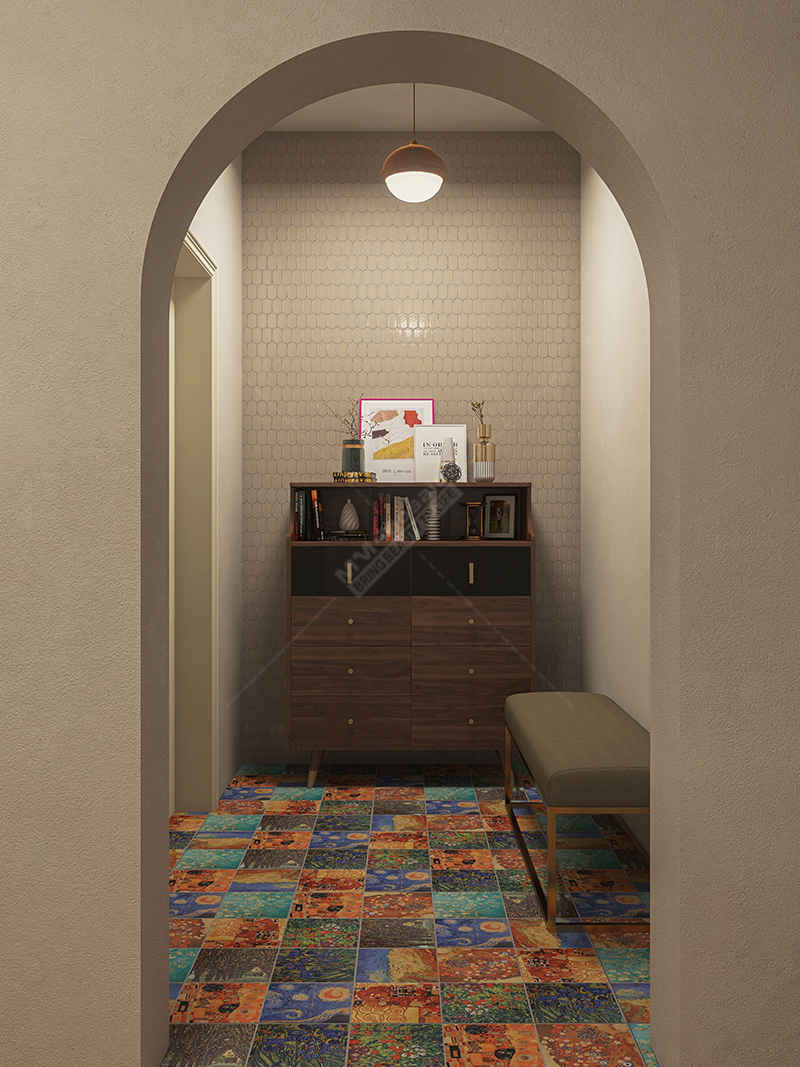 Featured Product: Arabesque ZGD9301
2 A Hint of Thanksgiving Day
Making a cozy and festive vibe for Thanksgiving is easier than you think. As a matter of fact, you only need one or two pieces to get it right. Here black triangle wall backsplash, low light, maple tone flower white, and silver pumpkin make the corner radiate a complicated holiday air.
Tips: decorate for Thanksgiving Day with flowers or fresh fruit in bright seasonal hues, such as orange, silver, red, yellow, or even maple tone.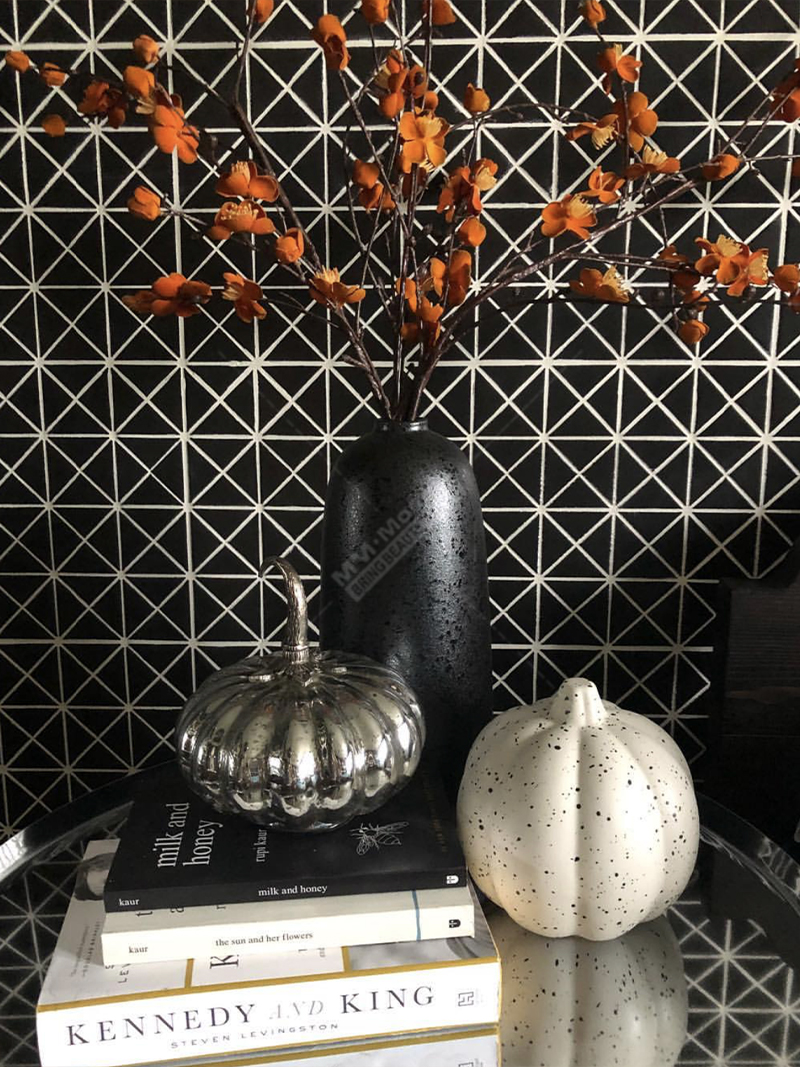 Featured Product: Triangle TR2-MB
3 Neutral Minimalism Backsplash
Thanksgiving decorating inspirations are trendier than ever, blending in with interiors and complementing the whole style. Here is a minimalist white kitchen backsplash, simple greenery, a couple of earth-colored tableware, and the result is impactful. It's celebratory yet subtle. On the other hand, refreshing green leaves add natural and simple vibes but are stylish enough to stay the entire Festival.
Tips: Tone down your Thanksgiving home decorations with appealing pieces that match your interior space color scheme. Not only will it look sophisticated, but finding festive plants are also sure to bring a smile to your guests.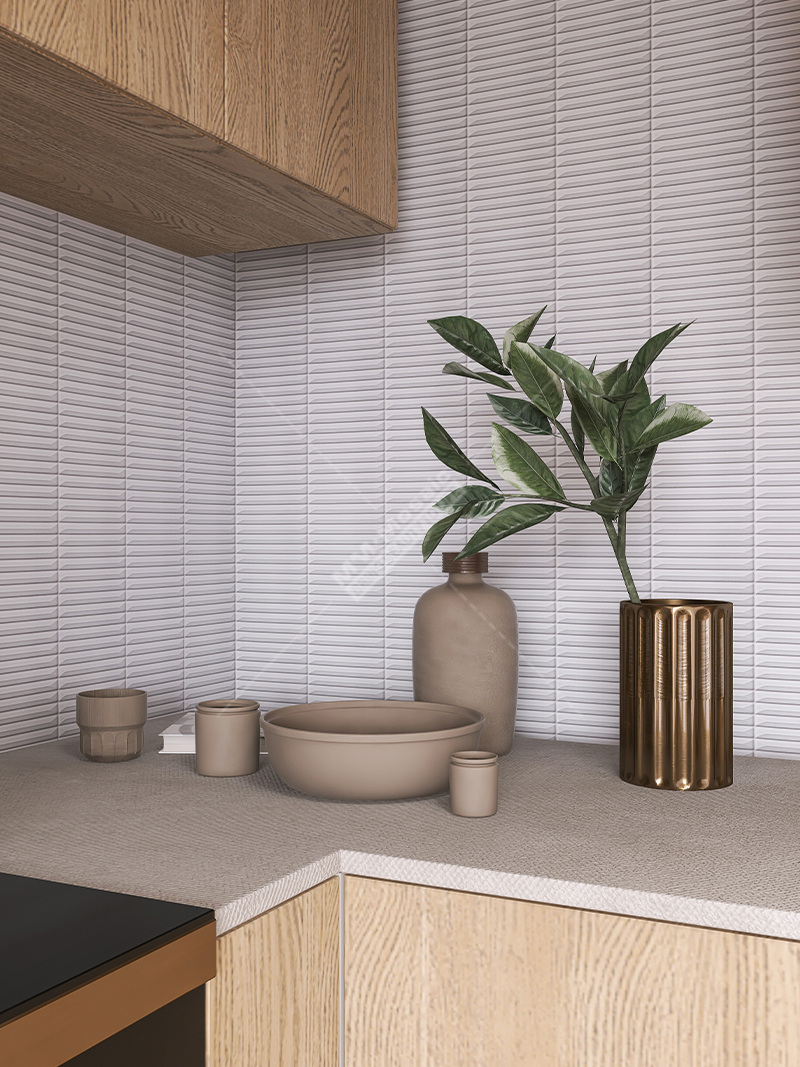 Featured Product: Moulding Surface Strip ZOB1210
4 Bring Cozy Vibes to Bedroom
Guests always stay over after a Thanksgiving feast, and a clean and charming bedroom dressed for the occasion can make the amazing and warm feelings linger a little longer. We all love these bedroom decors because they radiate the comfort of the season, especially the mysterious black triangle wall tiles!
Tips: Keep the primary color scheme of a guest bedroom that suits your whole home style and this makes it easy to awake the black hue room with a bold quilt, greenery, and chic ceiling lamp.
For more triangle tile interior space design, visit our blog "Is Triangle Porcelain Mosaic Tiles Suitable for Bedroom Wall"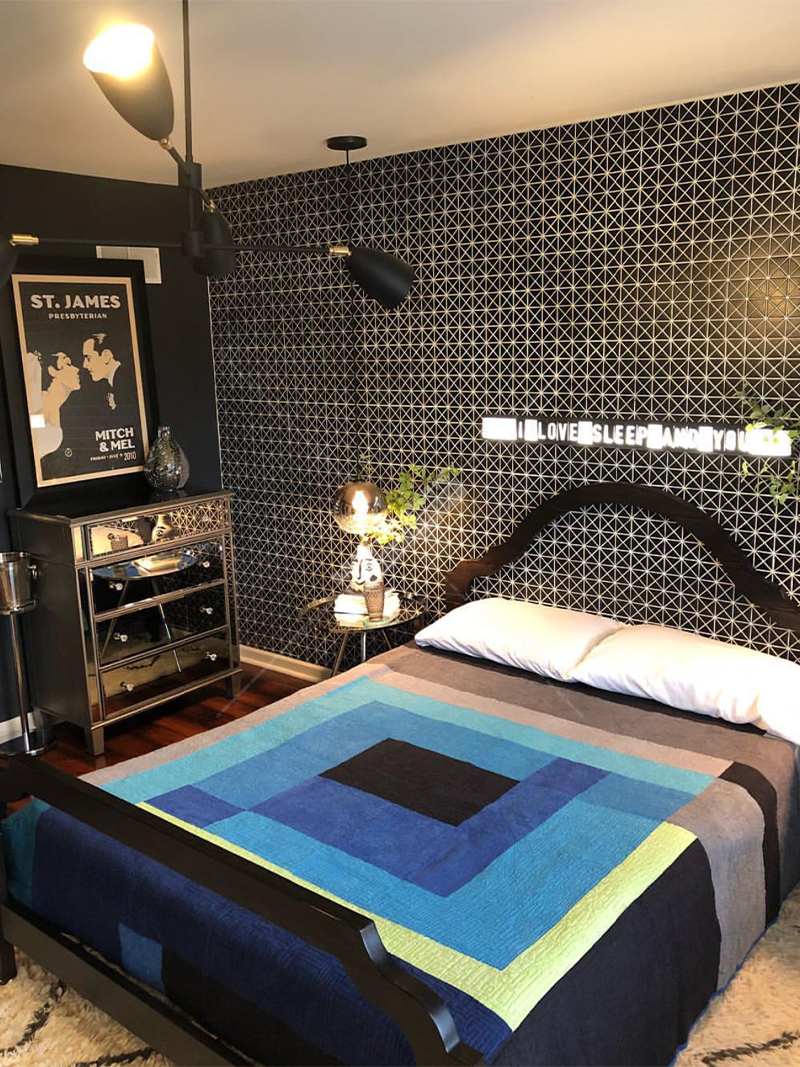 5 Dried Cones and Stick
If you prefer natural decor, then subtle Thanksgiving decorating inspirations with dried cones and brown dried branches are for you. The combination set the tone for a hue for relaxed entertaining perfect for a day of appreciating the little things.
Tips: Combine dried cones with a few dried sticks, such as mini corn cobs or cinnamon sticks to represent a Thanksgiving harvest. A few twigs per place setting is enough or as a casual centerpiece, a few dried sticks with a few brown leaves will do the best.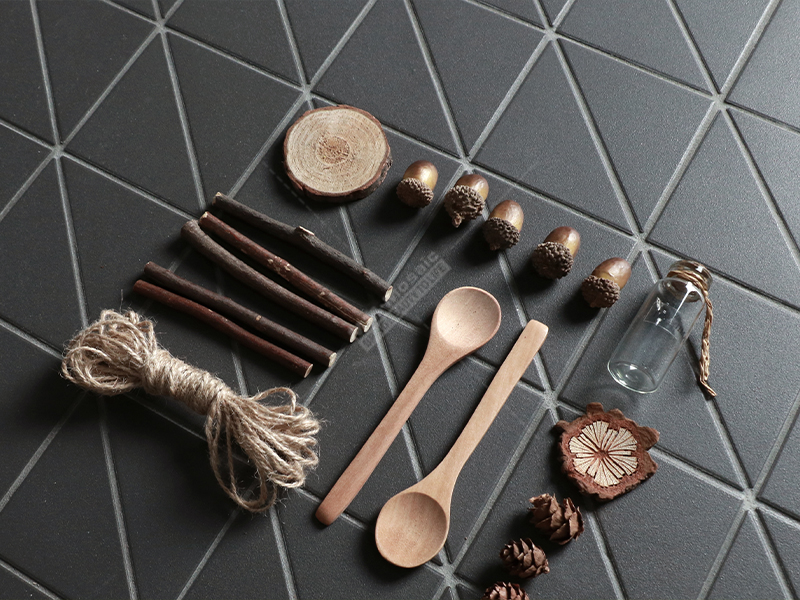 6 Cozy Touches
For an effortless take on Thanksgiving decor, take a cue from MM-Mosaic designer and prepare your living room for gathering family members and friends with low-key touches like a chic vase, a vase of maple tone leaves and a holiday white pumpkin placed nonchalantly on the table.
Tips: Layer in extra stylish pillows, attractive blankets, and throws that will make your living room feel extra cozy. Mix neutrals with rich fall colors such as maple tone and refreshing green. Add a personal white lamp and characteristic decor to set the mood.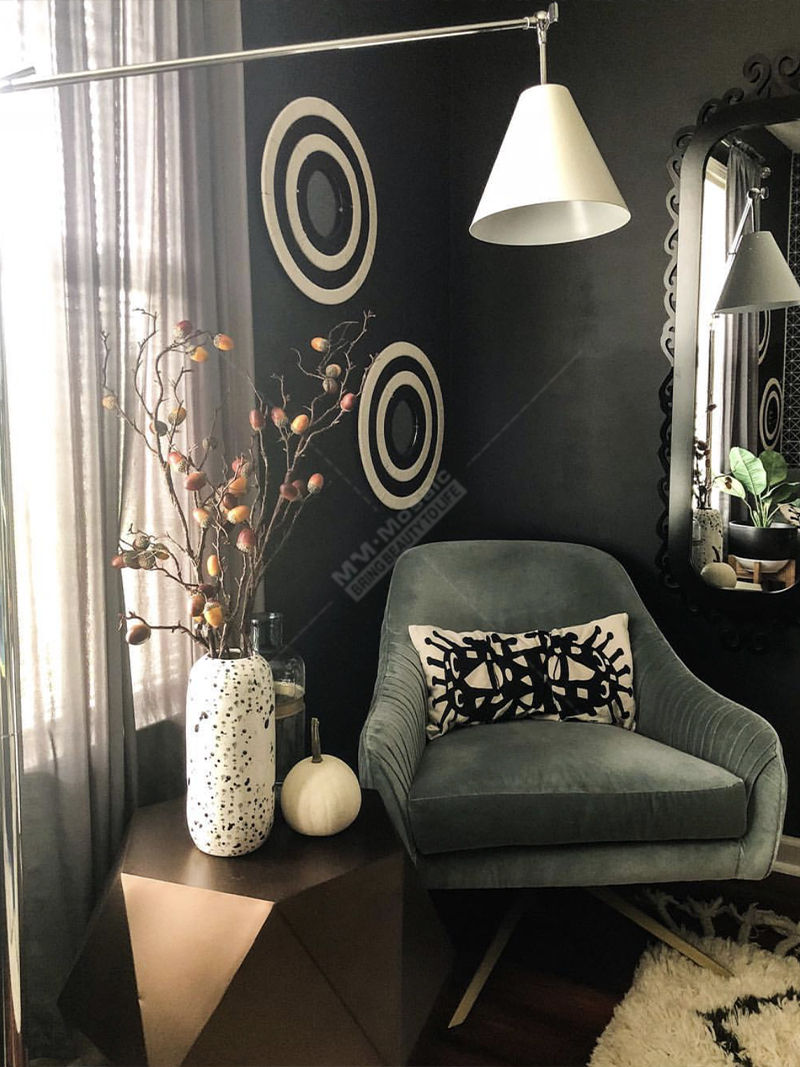 7 Create an Accent Wall
Thanksgiving gets a chic monochromatic makeover with this neutral accent wall. The geometric triangle wall tiles with simple white glaze color bring a placid and peaceful mood. Maple-dried leaves strewn before the accent wall prevents the pure white from feeling cold.
Tips: A mix of real and faux white pumpkin, gray-white color tableware, and the white linens are festive and complicated. Therefore, you can add these things to your unique accent wall.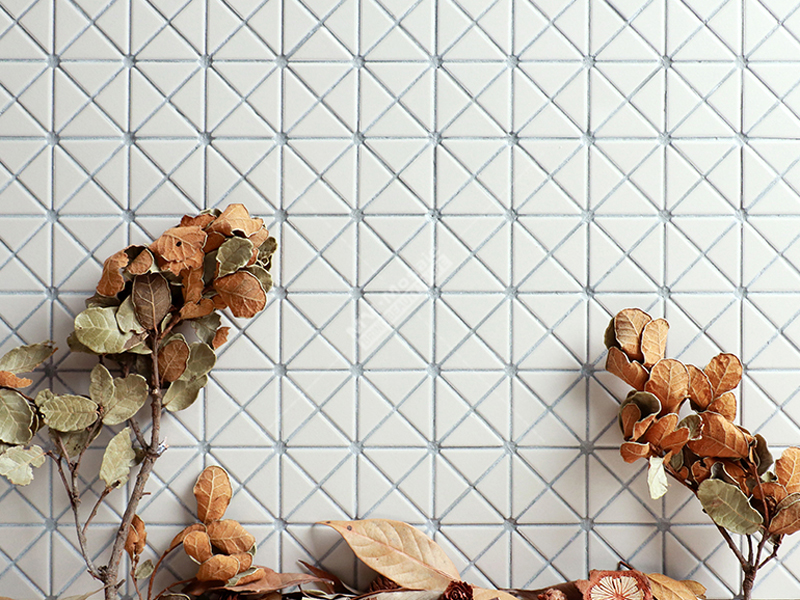 Featured Product: Triangle T1-CSW-PC
8 Warmth Bar Wall Decor
One thing we love about this bar backsplash is that the appealing peel and stick wall tiles are not only used as an entryway wall decor, but also as an accent backsplash for the bar space! The combination of classic hexagon shape tile with marble pattern and golden element makes this space so elegant and full of warm Thanksgiving vibes.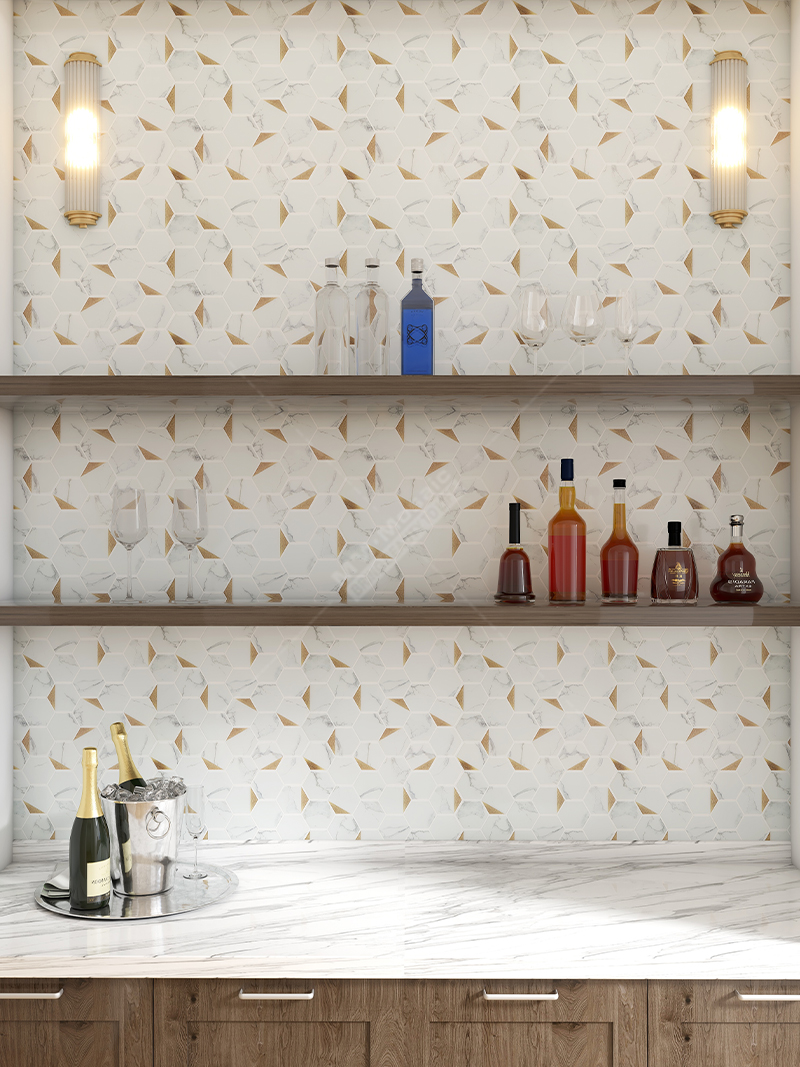 Featured Product: Peel and Stick ZOF9908
9 Organic Modern Farmhouse Kitchen
For Thanksgiving, Sara, one of our clients, dressed her farmhouse kitchen with a few greenery, a paper bag full of refreshing green leaves, with plenty of kitchens to add seasonal holiday products like linen carpet and wooden tone table to create a natural atmosphere. Green plants, wooden color fittings, and natural linen carpet add to the slightly Scandinavia farmhouse vibe, she says. "This kitchen is proof that things don't have to be expensive or fussy to be festival, and that feels like a true expression of what this holiday is all about."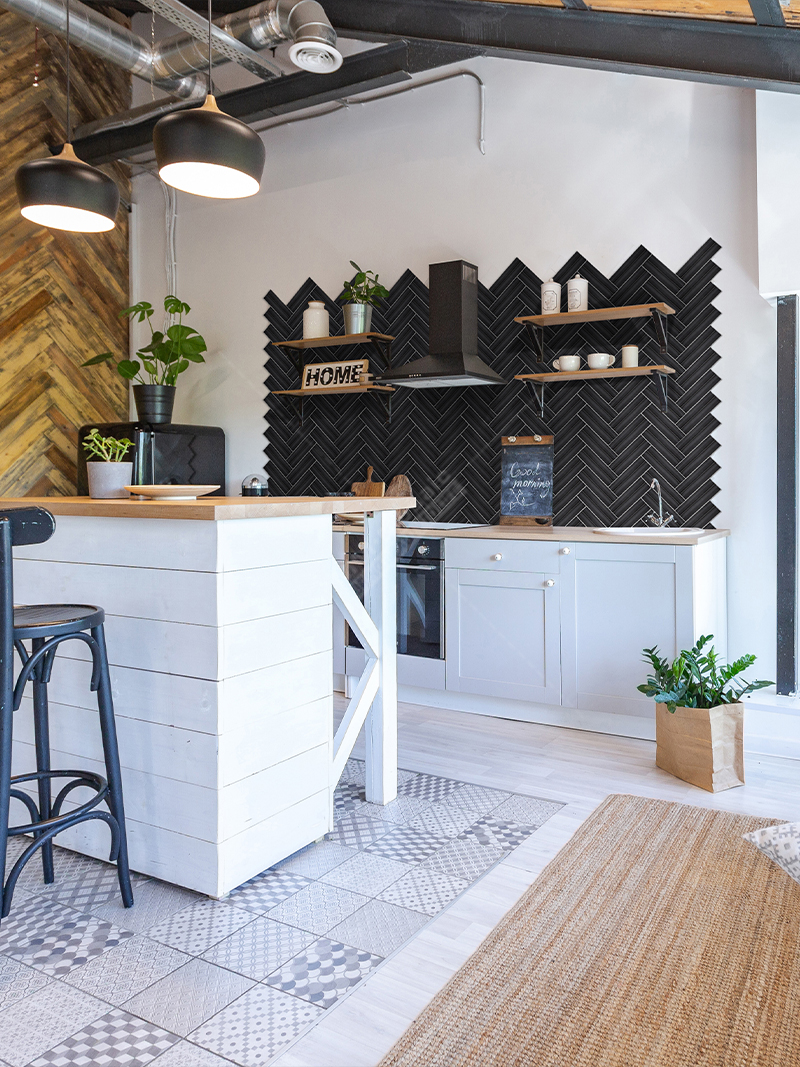 Featured Product: 3D Cube Subway ZOD9601
10 How About Outdoor Dinner?
Celebration, toasts, and delicious food all come alive around a Thanksgiving table setting, even more so when the decoration can grace the cover of an interior design web banner. Surprisingly, it doesn't take much to put together a breathtaking Thanksgiving table your family members and friends will love. You can get away with using seasonal produce, beautiful ambient lighting, and a few greenery to set an incredible table.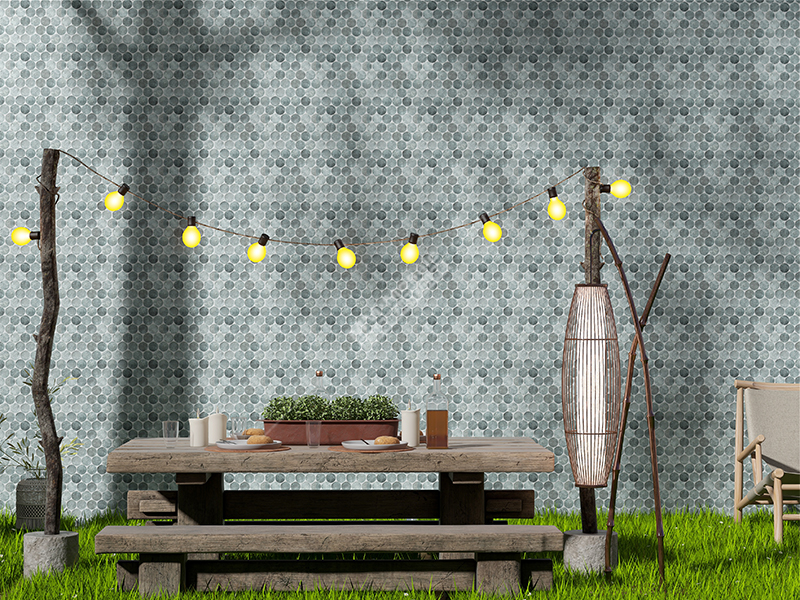 Featured Product: Inkjet Recycled Glass GZOC6916
Get Inspired?
Feeling inspired? Order tile samples to see and touch here! In addition to being a source for beautiful high-quality tiles and mosaic arts, MM-Mosaic has a team of professional interior designers that are ready to assist with all of your interior design needs. Our services provide multiple layouts and design choices that suit your personal style and budget for any space. You will work with a team of designers and project managers to help you truly love where you live.