Most walls in the house apply common covering treatments such as paint, wallpaper and tile. If paint, make sure it's mildewproof; for wallpaper, make certain if it's easy to peel off. And tile, that's no doubt a fine choice as well because it's a great way to introduce pattern and texture into interior wall surfaces. Especially mosaic tiles, usually tiny ceramic/glass/stone/shell chips combined with mesh on back, are getting more frequently seen in residential and even commercial spaces. If you're interested in using them in your home design, read further to get the five most trendy released by MM-Mosaic.
Although people often use wood panel for wall covering, it doesn't mean a must. Tile made of ceramic/porcelain is particularly great as wall protection as well, especially in showers and kitchens, thanks to its waterproof nature and easy maintenance. Don't limit yourself just wood and marble element for wall and floor covering. Be creative by using some unique options. Below attached rectangle mosaic tile is one of them. It's simple 97x87mm rectangular pieces connected in a specific order that produces a nice visual interest. Also, a word of advice: put this tile with black grout, you will get the more stylish pattern than light color grouts do.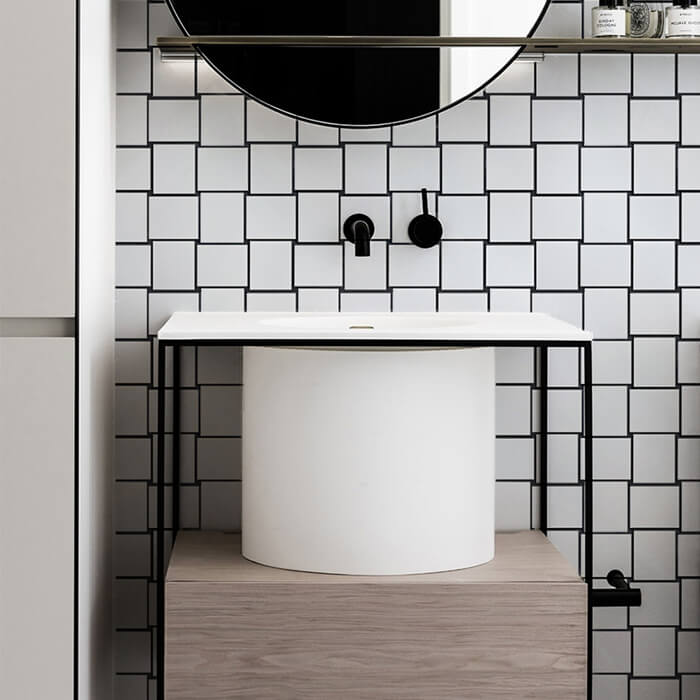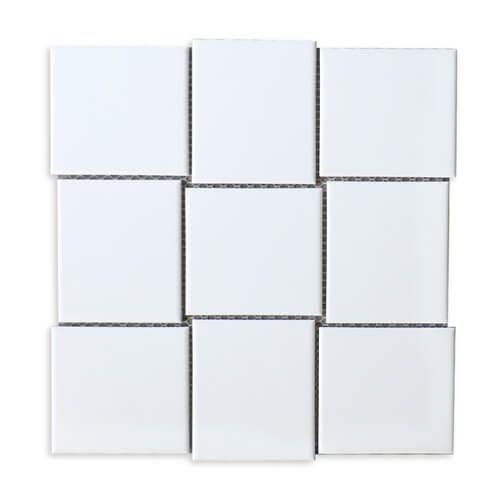 white mosaic tiles bathroom CZM287BT
For something entirely new, try porcelain mosaic tile combined with L shape pieces. L shape black porcelain mosaic is the perfect covering if you are looking for something stylish, trendy , and innovative. The material is long lasting, as porcelain has been through high temperature firing. This is a wall covering that works best both in wet and dry areas. In other words, it is flexible and versatile and ought to be liked by many house owners. Of course, commercial property owners can't resist its charm as well. A black-based restaurant is a great trial place. What do you think of the attached backsplash wall? Isn't integrated with the other design elements?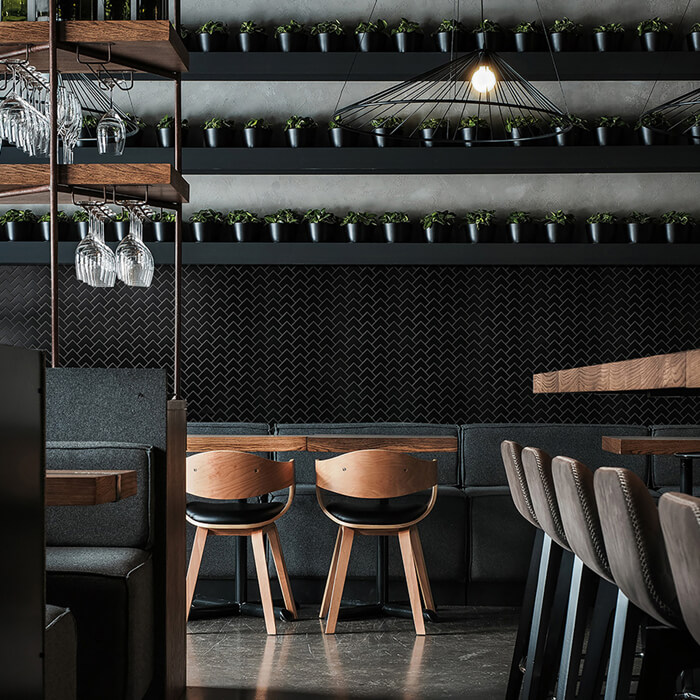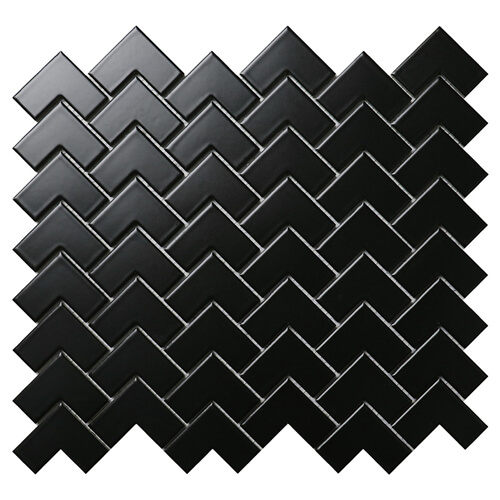 black mosaic tiles bathroom CZM170Y
Kitchen backsplash is often covered around tiles. Sometimes the effect is achieved simply by subway tile with beveled edge. Colors like white, beige, and black are popular. But if you think beyond the basics, you will have unexpected result, just as the star-cross patterned tile wall attached below. Though it's also solid colored, the gradient shades bring additional highlights. Combined with the dreamy, lovely design, the kitchen is outstanding with green elements, which present the originality of Mother Nature. The key to make the space neat is to keep everything integrated.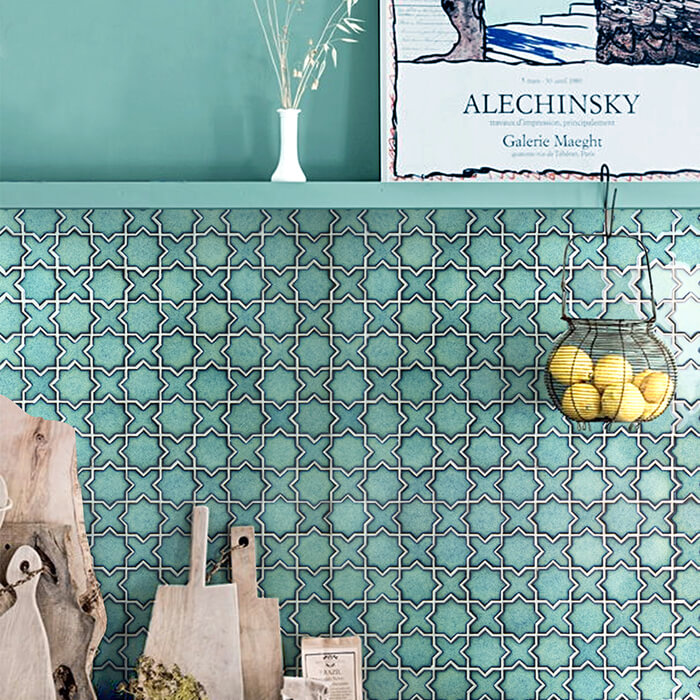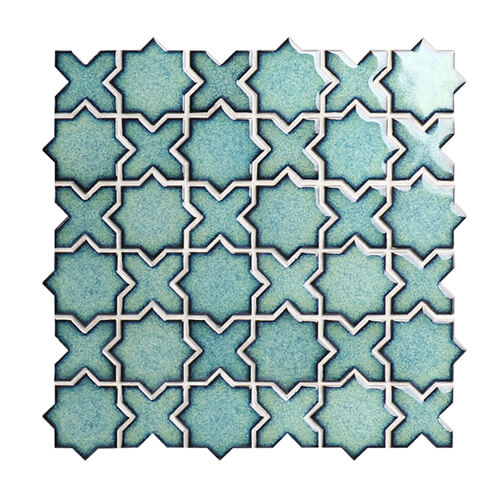 kitchen tiles mosaic green CZO732A
Why limit tile for just floor? Continue all the way to the wall and even up to the ceiling will provide the space with visual interest. You're allowed not going with the same tile on each part, but just remember choosing those in similar color scheme. The living room design shown below gives a great example. Ceiling, wall and floor are all pale. White, beige and khaki compose peaceful atmosphere where you would love to spend lots of time meditating. Small subway mosaic tile looks more exquisite than the regular. And this has four rectangular pieces with different kinds of textures and surfaces, which are extraordinary for a feature wall or a background screen design.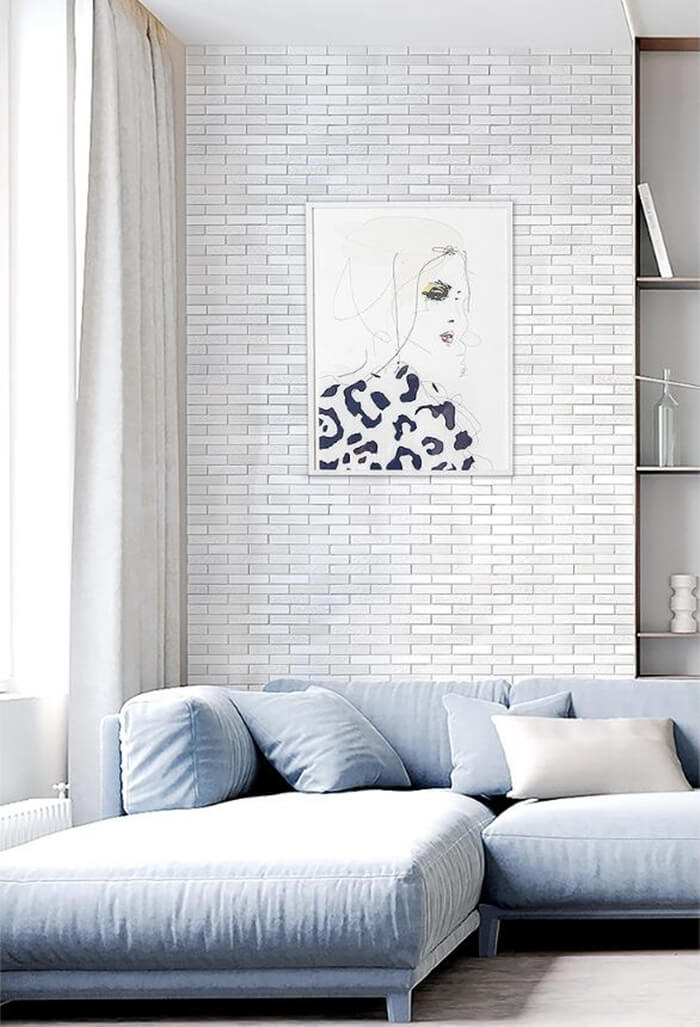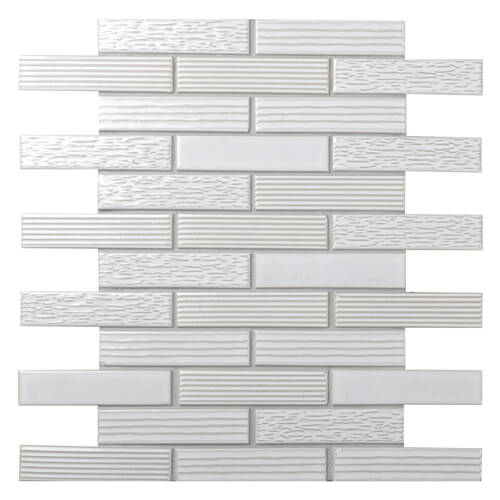 living room wall mosaic tile CZO903HA
What about using floor mosaic on wall? Some of you may ask. It's inventive and of course feasible. But only one you should bear in mind is the size. Big floor tile is hard to bring details that you aspire to the wall, though it can make the space larger visually. For more tricks about how to enlarge your room, you may like this post: Take Full Use Of Tiles To Make Small Rooms Look Larger. On the contrary, small floor mosaic is versatile and will appear differently on the wall. Floor elements that most people like are marble, wood, and other natural materials. So if you take the attached marble look porcelain mosaic on wall, it's wear resistant and lower priced.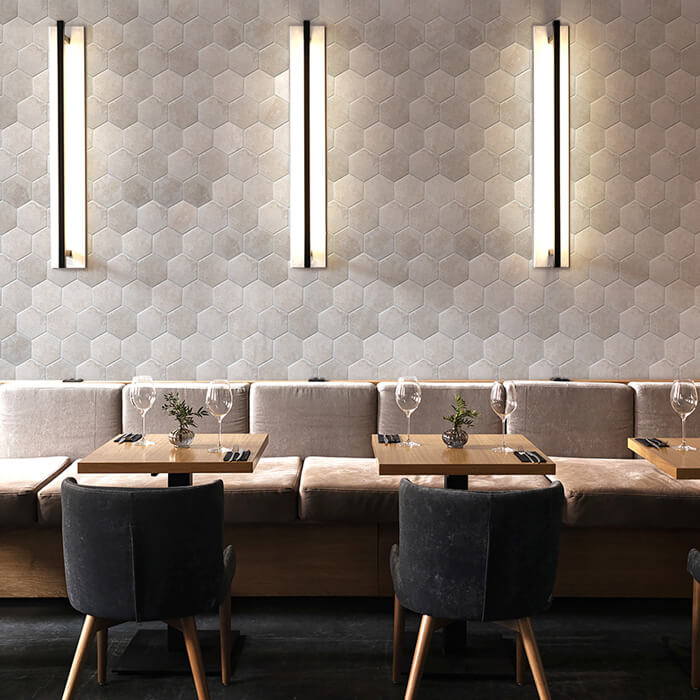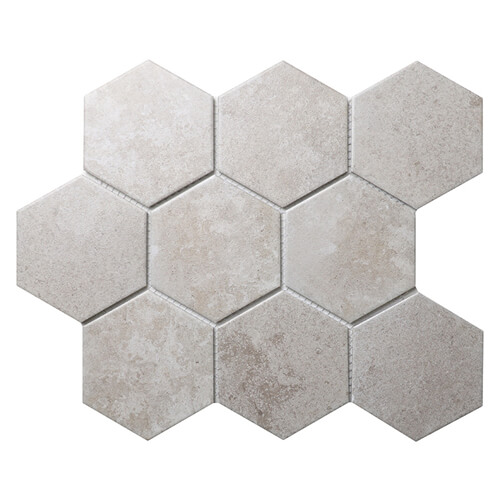 porcelain hexagon tile that looks like marble CZO946Y
Last a word of advice: the more unusual and complex the mosaic tiles, the more restraint you need when using them. Some are so highly textured and detailed that covering your entire house with them (or even an entire room) will produce visual overload. So, for some of these mosaic tiles, consider installing them on a single accent wall or decorative backsplash rather than all four walls. By the way, MM-Mosaic is where you can get unusual mosaic tile products. We have launched many these days. Welcome to check our product column and tell us which one do you like best.