Just as the saying goes, tradition runs eternally. Wood floor has never stopped gaining popularity in home decorating. Real estate agents also reveal that houses with such classic floors receive higher prices. But at the same time floor paved with real wood tiles often suffer deformation and susceptible to scratch. Your worry will melt away simply installing porcelain ceramic wood tile, which is vivid thanks to printing technology.

Those ceramic and porcelain tiles are easily maintained. With lifelike ink jet printing wood looks you handily create a rustic surrounding. A wide range of imitated wood colors and patterns offer million ways of flooring. You can simply take a specific kind that is particularly imitating those real woods on the earth – oak, juglans, willow, mahogany and many more; or, take a customized type choosing the shade of the color – lighter or darker and the density of the wood grain – tighter or sparser according to your needs.

Digital technology allows high definition and accurate printing on tiles, which you cannot help being fascinated. The results are very lively with appropriate shades and delicate patterns. Then a series of surface preparation makes it shine with gloss. Speaking of imitation tiles, wood, cement, marble, cloth and metal surfaces are five most popular which have been taken to imprint on ceramic and porcelain. Well, there is another question - why do you choose fakes while genuine stuff is available? There are many benefits –cost effective, easy maintaining and long lasting. Updating ceramic and porcelain tiles with new technology is conforming to what we are encouraging to do now – find new meaning in the old and keep it brand new.

Living room, bathroom, kitchen…you can apply wood like tile to many home interior designs. There is no limit to where you install the tile, applicative both on walls and floors. As shown in the attached examples, designers blend wood imitation tiles in three different ways of paving – brickbond, stackbond and herringbone. All paving ways extend onto the surface without stains and splinters, looking quite like old wooden planks with a warm and rustic touch. There are many more paving options, as the picture shows, you can try on different styles and find the most suitable for your home decorating.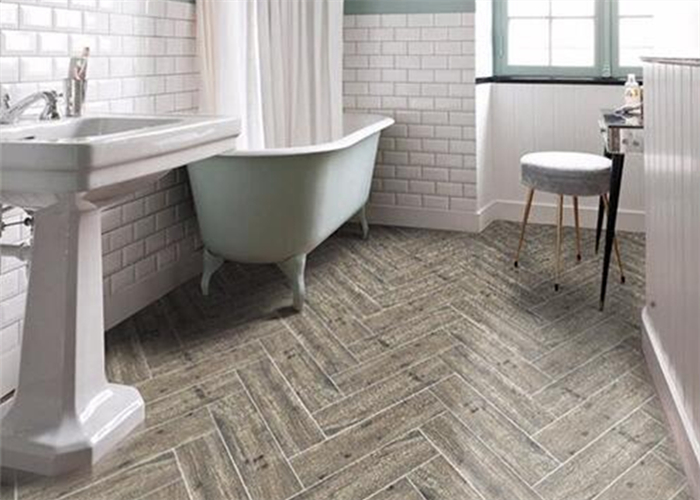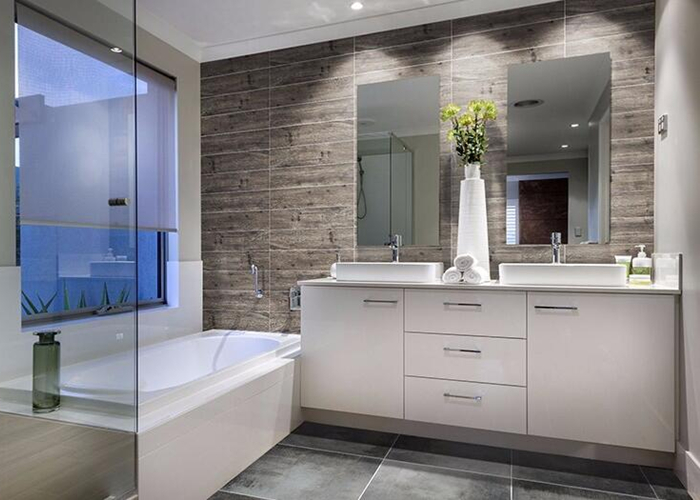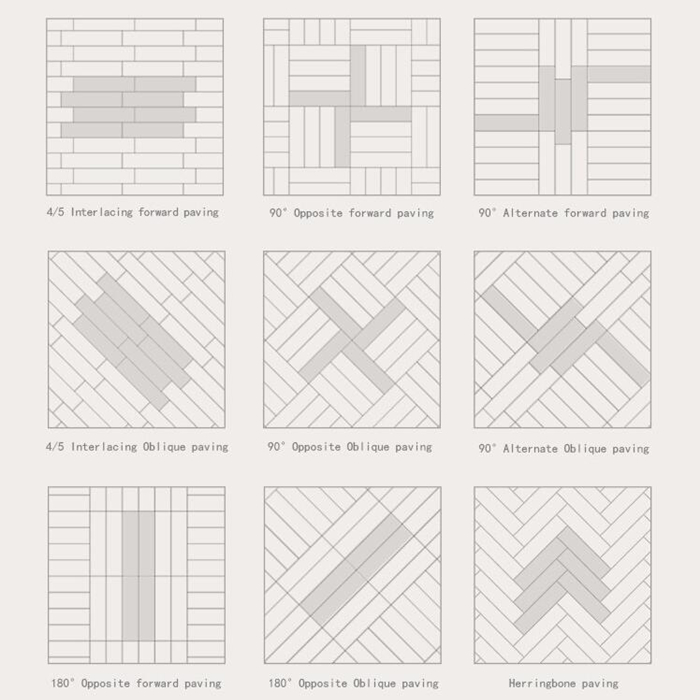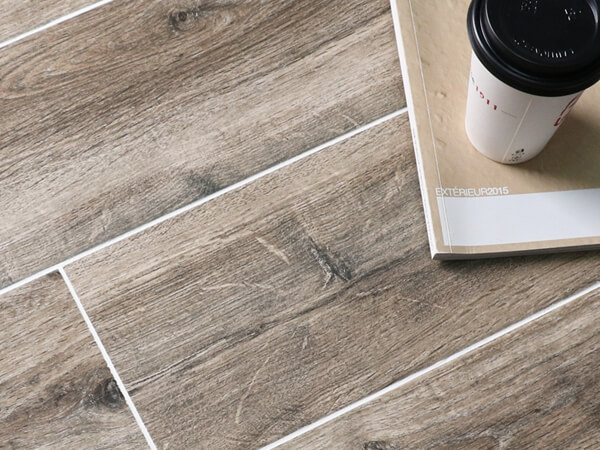 wood imitation ceramic tiles HTM1601K
Beige and cream combine together forming a cozy treat in this light colored wood look tile. There would be a soothing sight no matter space design goes with chic, villatic or retro wood. You would enjoy the antique charm of rustic air when installing wood grain effect ceramic floor tiles for interior or exterior use. Just as the attached open balcony shows, sunlight touches the floor and gives it a golden coating, which is warm and hearty. The printed pattern won't easily get damaged arising from naughty kids and pets, besides being low cost maintaining.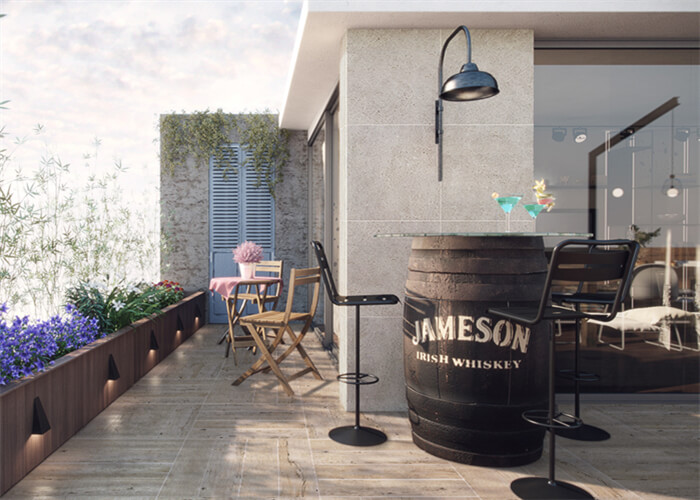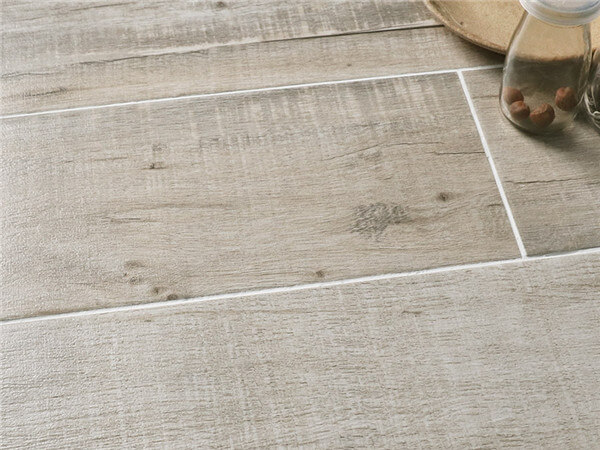 light colored wood grain effect ceramic floor tile NSO1601K
There is another form of wood like tile, which is dot joint on the back of several single tile and combined in the brickbond paving way. This is somehow convenient to installation, for the gap between tile and tile is fixed then you don't have to spend extra time on measuring before tiling. This oak wood look porcelain tile is great for creating a cozy sleeping environment because of its light touch. As shown in the attached bedroom design, the wooden floor extends to the end of the corner, which helps stretch the space visually.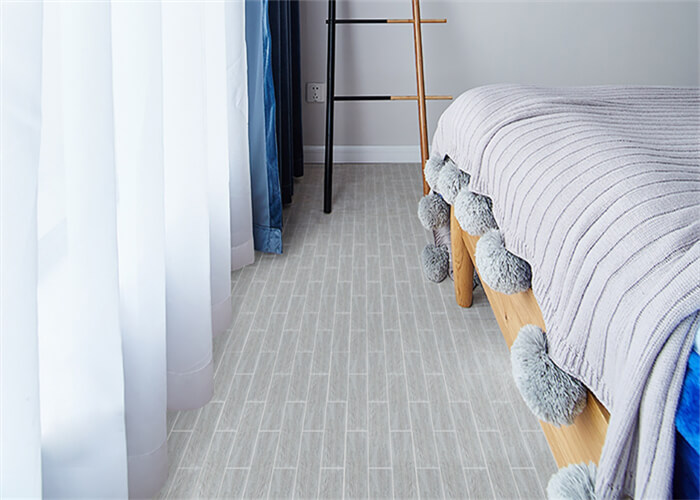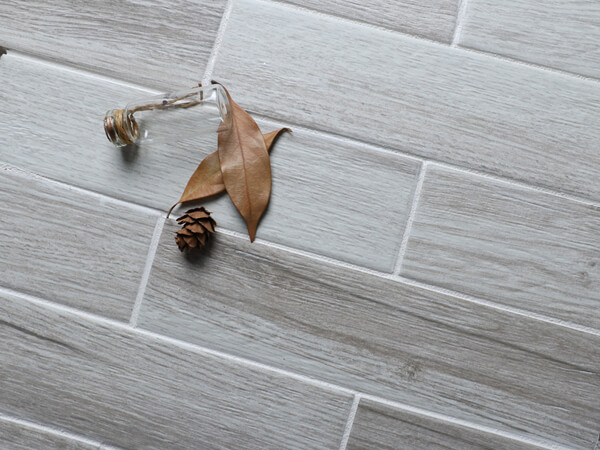 brickbond oak wood look porcelain floor tile CZM902B-B
This is a standard hardwood floor laying design – herringbone. This amazing tile expresses wood grain in a rich brown shade, which looks country and highly blended in that reminiscence–themed restaurant attached below. Thanks to the wooden floor, open kitchen and dinning area go well together. That also helps to unify the style, that is, installing wood effect porcelain floor tiles based on other existing design elements – wooden cabinet, wooden table, wooden chair, etc. Customers would feel that the restaurant owner truly has given much thought and care on the decorating. Wear resistance and durability are two main reasons for choosing this wood print tile. Once laid, there is little to worry about.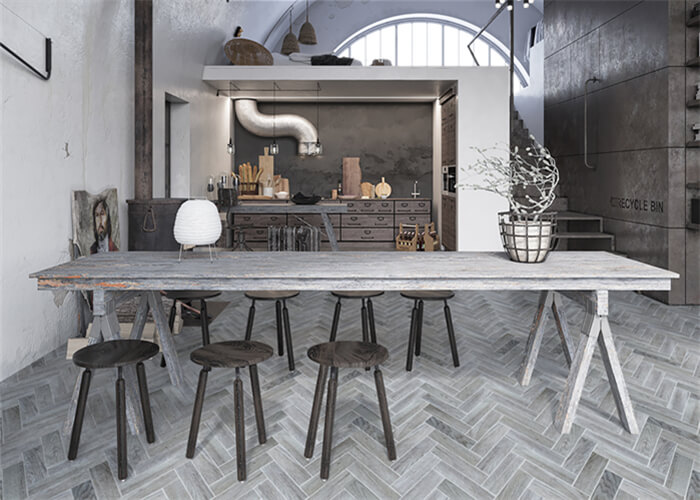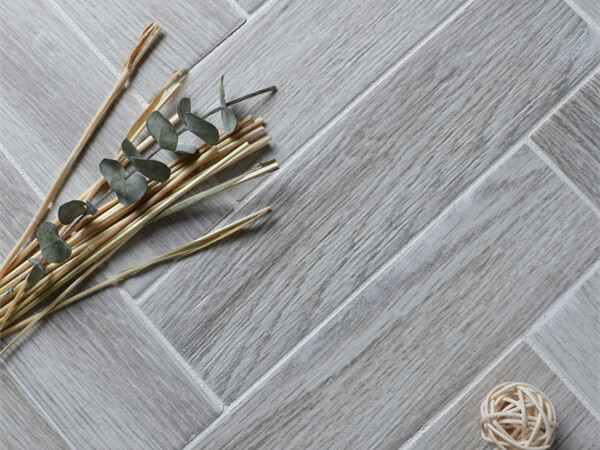 wood print effect porcelain tile CZM902B
This is another application of herringbone wood look tile. Not confined in commercial use, this tile also exerts a great impact on the atmosphere building of the residential place. Compared with the above light wood look tile, it is darker and has a red-brown shade. This is more favorable to a warm interior design. Imagine how agreeable to have breakfast in that dining area when sun has just risen and sunlight slowly moves and finally penetrates in through the windows. Porcelain floors that look like wood are always applicable to be used in kitchen. They won't get dyed even if you knock down the seasoner carelessly.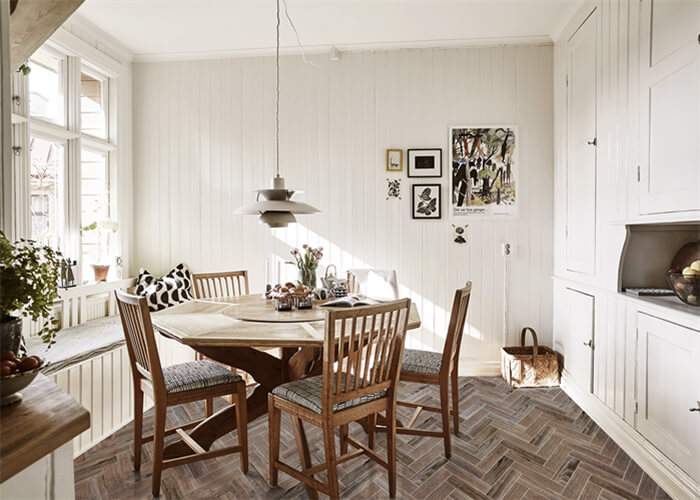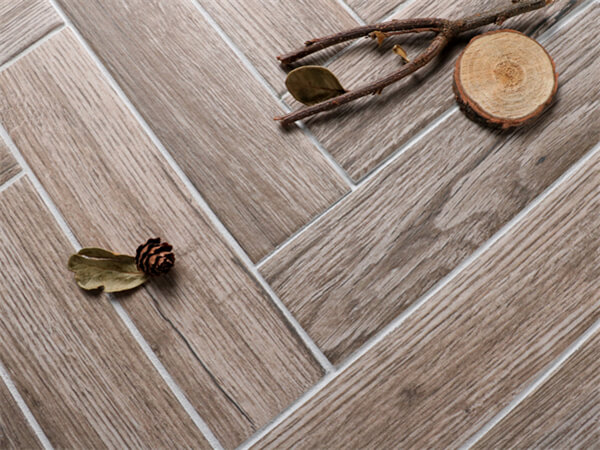 herringbone wood like floor tile CZM903B
Hardwood at passage leading to bathroom means worry about mud and water. Often, there is no chance of wooden floor in the bathroom. However, wood look porcelain floor tile can make it possible. With this tile, wet rooms like bathroom and kitchen has no limit to wood element. This is especially welcome among wood design lovers who want each piece of their living places can be rustically decorated. If you cannot resist the charm of wood pattern, then look no further than oak wood effect tiles.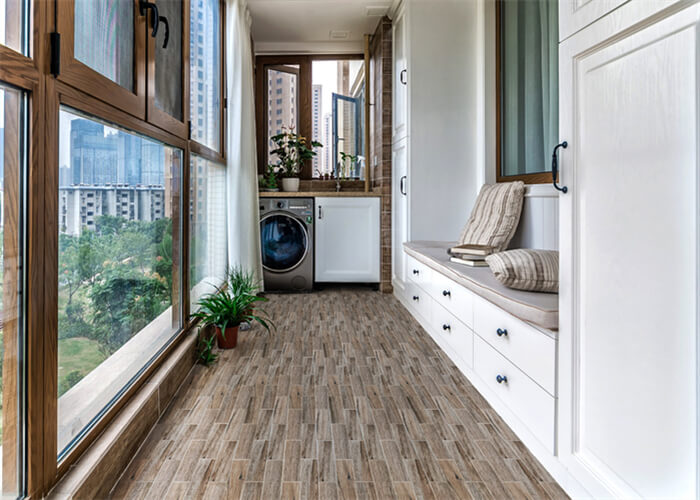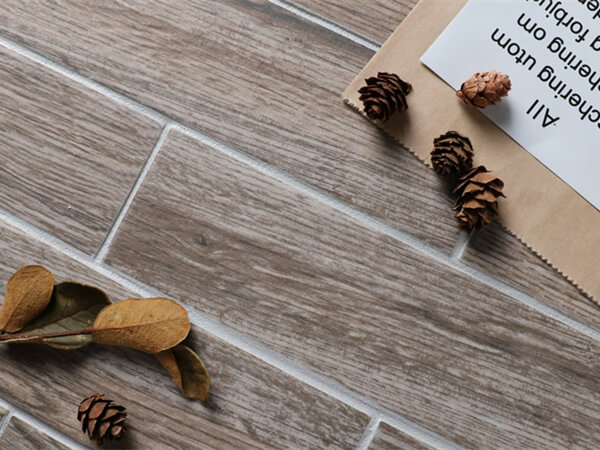 oak wood effect porcelain floor tile CZM903B-B
MM-Mosaic is a premium mosaics tile company who keeps providing the most innovative tile products to our customers. Welcome to visit our official website http://www.mm-mosaic.com to get more infoWe feel honored to hear your sweet home achieves a cozy appearance with our products.