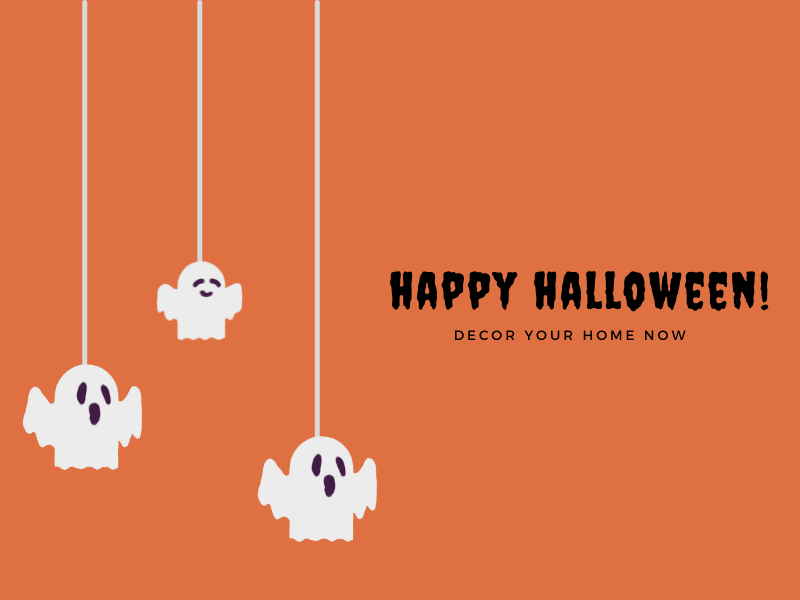 Halloween is coming! Trick or treat? These pop tile designs will bring some creative ideas! Our trick is pulling together unique elements that will give you a timeless environment for years to come. Our treat is putting the chic and trendy things into each mosaic chip or tile. Here are 6 outstanding Halloween-inspired tile design projects that are sure to catch your eyes!
1 Fambe Ghostly White
Chic diamond shape combined well with the kiln fambe white glaze has enough characteristic to win its own costume contest on Halloween Day! But really, this charming fambe glaze and high variation on the Diamonds has a texturing effect that brings movement to any wall, even with only one white glaze color.
For more ways to use the white glaze, visit our blog "Trends: 8 Ways to Awaken White Ceramic Mosaic Tile"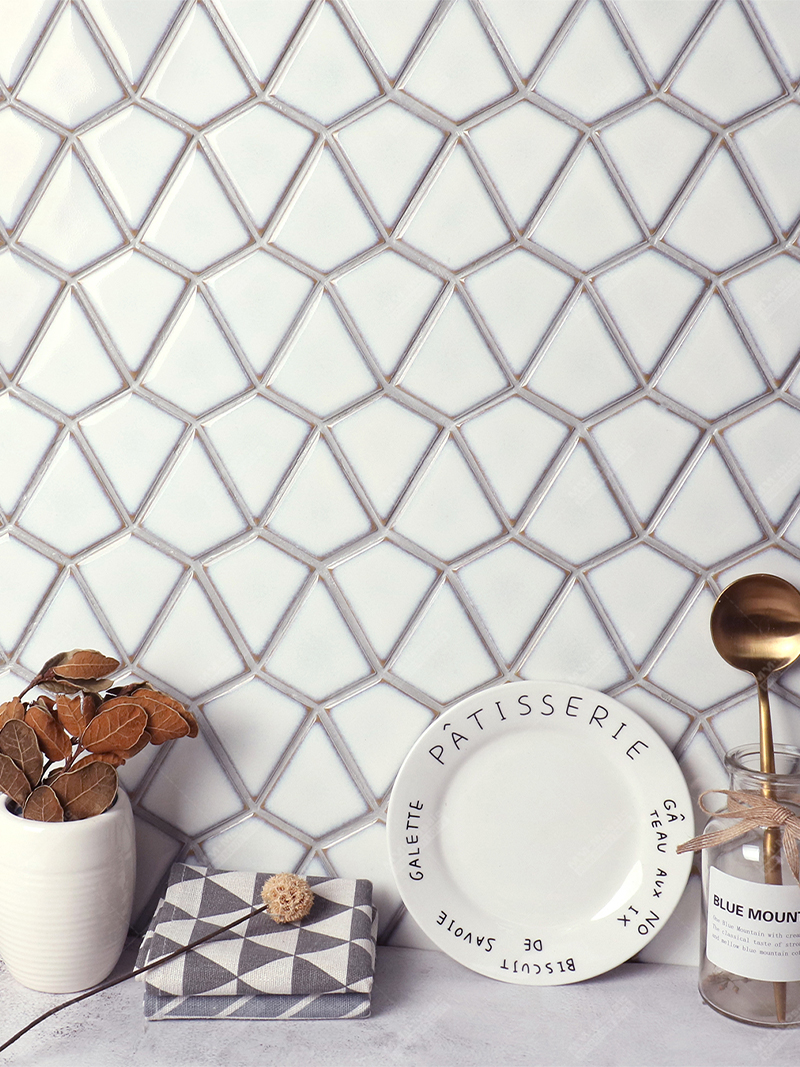 Featured Product: Flower Pattern ZOB1204-B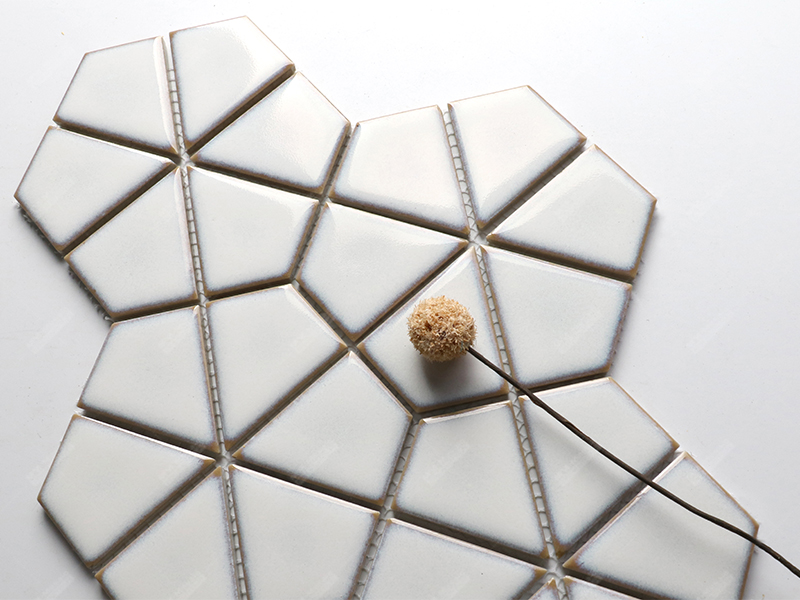 2 Earth Tone Brings Warmth
Are you looking for something with a little natural earth hue warmer for these cool fall nights? Look no further than our 48mm Full Body Square Tile. The matte full body design and special touch feeling give us all of the warmth and retro while creating a naturally charming appearance. By the way, this understated mix orange-brown color is perfect for a welcoming vibe with casual elegance. From farmhouse floors to modern kitchen backsplash, Full Body Mosaic is timeless and trendy.
For more Full Body Tile ideas, visit our blog "New Things: 6 Favorite Colors Blend Full Body Mosaic for You"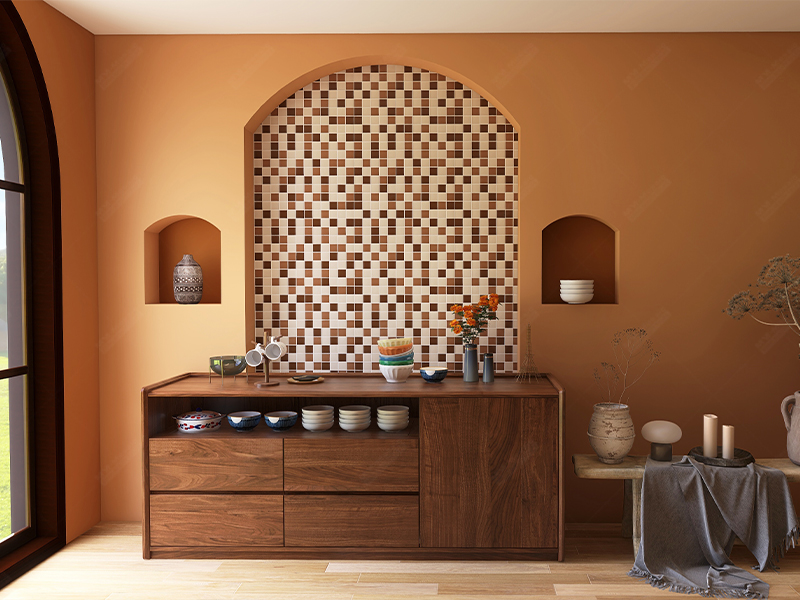 Featured Product: 48mm Full Body Square KOF6009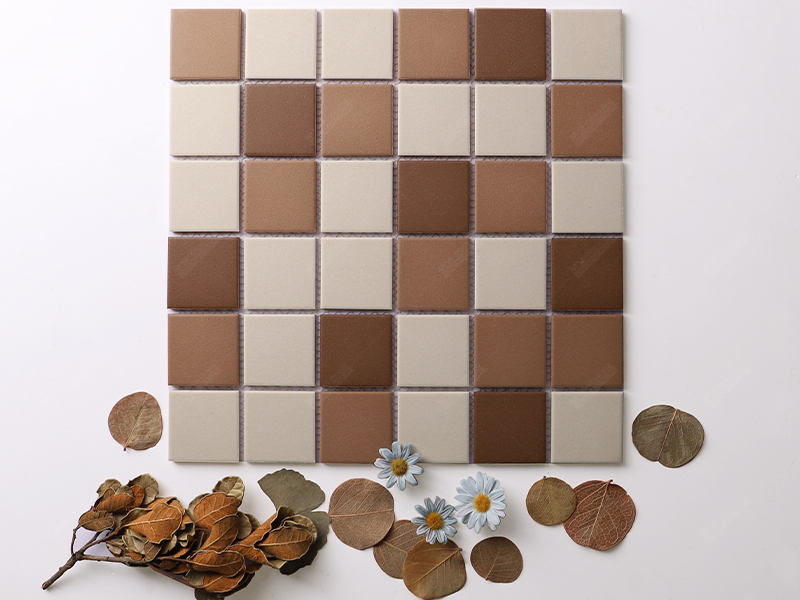 3 Breezy Blue Flower
That's a great idea! Put a hex on your floor or wall - Beautiful Flower Pattern! Made a vivid statement with the color contrast of white and blue tile, arranged here in an abstracted flower pattern. The appealing look is ideal for achieving a contemporary wall or floor for your Halloween Home.
Get more unique pattern Hexagon Tile design, visit our blog "New Things: Hexagons & Penny Rounds with Custom Pattern"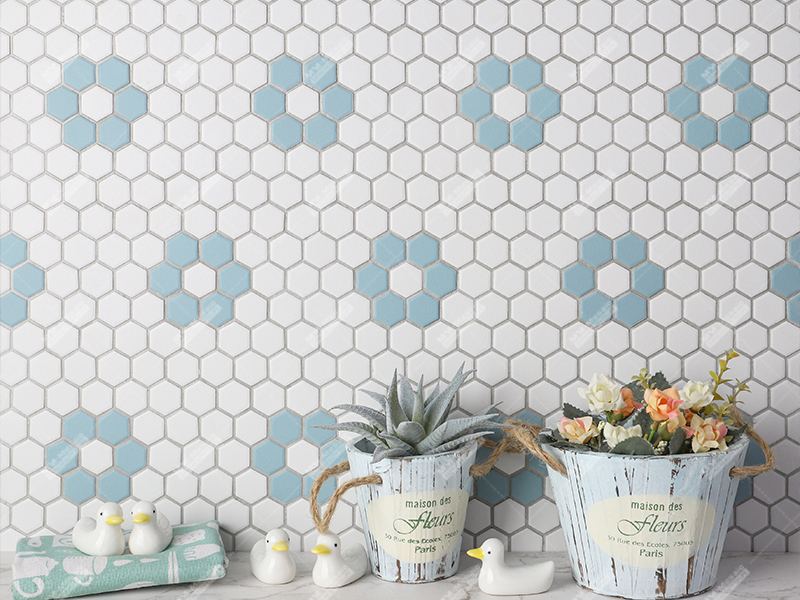 Featured Product: Customized Hexagon Pattern
4 Chevron Pattern
This Chevron pattern 3D style tile design strikes a perfect balance between the refreshing green colors, neutral white tones, and tranquil blue hues. Versatile chevron pattern mix welcomed color brings in a modern style accent suitable for any season. We believe that these mosaic tile sheets will bring your bathroom vanity wall an outstanding look.
For more ways to use the Chevron pattern, visit our blog "Trends: 7 Herringbone Tile Projects to Inspire"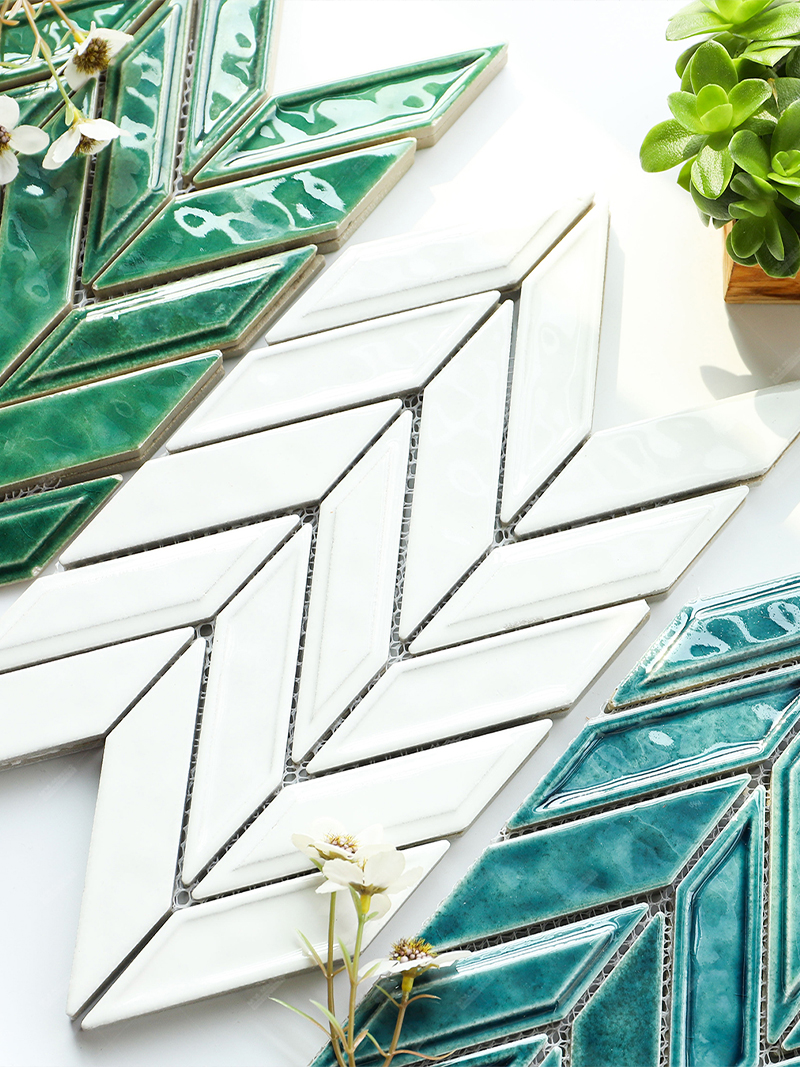 Featured Product: Chevron Tile with Convex and Concave Finish
5 Iridescent Halloween
One thing we're excited about Halloween is all the over-due dinner parties and if an iridescent tile backsplash isn't the wonderful conversation starter, we don't know what is! This iridescent wall tile will make your kitchen backsplash welcome, appealing and beautiful. Plus, adding this attractive iridescent tile into your bathroom will leave a deep impression on others.
For more Holiday interior design ideas, visit our blog "7+ Festival Interior Projects For The Coming Holiday"
Featured Product: Iridescent Subway ZOE9902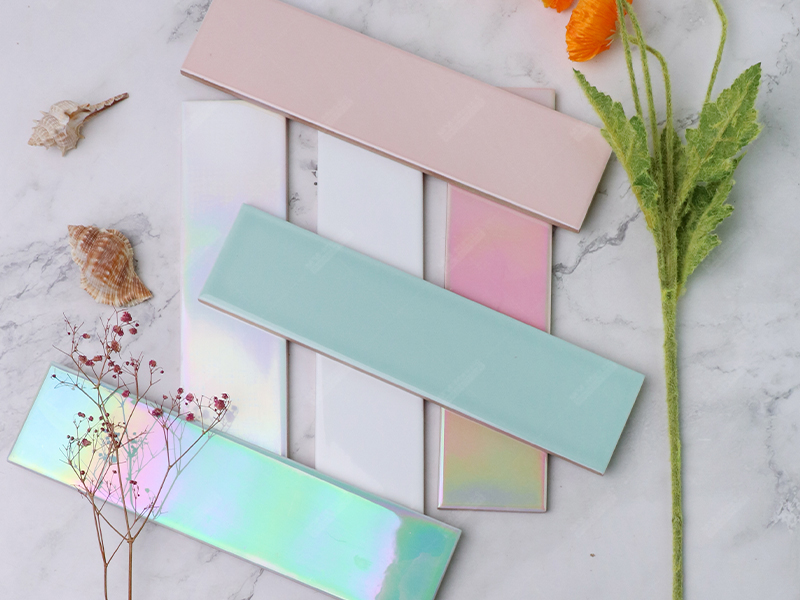 6 Kiln Black at Night
Afraid of an all-black tone? Stick with a single glossy glaze throughout a layout of stunning and funny ice cream stick shape tiles. Simple doesn't have to mean boring with our moulding 3D surface black mosaic. This black glaze is one of our favorites go-to's when someone wants to make a statement without being too colorful. We're doing more projects with this creative ice cream stick shape tile.
For more details of this tile, with our blog "New Things: Versatile Finger Tile Series Decor Your Walls"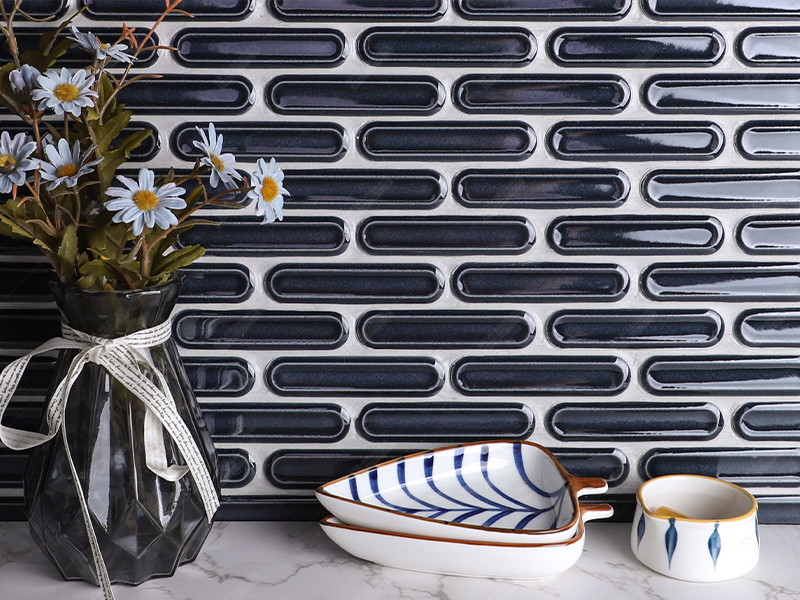 Featured Product: Premium Glazed Oval Shape Mosaic Tiles ZOB1314
Get Inspired?
We are waiting to hear your interior design inspirations for Halloween style! Why not write down your comments and tell us your plans? As an experienced tile supplier, MM-Mosaic will give you a suitable decor style for your projects.