Mosaic tiles have been popular with homeowners for years. They are colorful, patterned and rich in variety of materials. Also, they can be matched and formed into different kinds of shapes and looks to express homeowners' view to beauty in interior design. Mosaic tile is such a handy decor that many people choose to pave the walls and floors with it, but there is a problem, that is, it can be time consuming to shop the most suitable one that fits into the existing surrounding such as furniture, hangings and other accessories. The development of Internet offers us an easier way. Online mosaic tiles suppliers enable you to browse hundreds and thousands of their trendy products at a time. With a large amount of selections, it is certain that any buyer in a much shorter time will be able to find a solution that matches the style of their dwelling well.
Mosaic tiles are gaining increasing popularity for the furnishing of hallways, bathrooms, kitchens and even private swimming pools. The reason why they get universal is their affordability and adaptability. Browsing various collections of mosaic style tiles and the application examples can inspire you endless design possibilities. No matter antique or modern style, these websites have the tiles that you want.
Some also publish mosaic tile related insightful articles based on their experience and project cases periodically to help any buyers who are not sure what kind of mosaic tile is best for their house and have less knowledge about tiling. This not only helps buyers to get advice but enhances their confidence to online purchasing, which in return benefits the business of the suppliers.
This fast developing mode of purchasing not only provides you the same merchandise as you find in local store, but also lower prices, 24-hour operation and punctual delivery. Many benefits make them suitable for wholesale as well. Now a great majority of trade procurements take this way to obtain mosaic tile designs seasonally and find a more cost-effective purchasing strategy.
Buying tiles online is really simple, just open the website and click what you want to the shopping cart. Don't worry there is big difference between pictures shown on the website and the real object. Many online suppliers are pleased to send you a free sample for quality and specification check. And it is important for you to know how to check the quality of the tile. Following are some tips:
1. The mosaic tile sheet should be smooth and of the same size
When you order a sample, remember order several sheets of mosaic tiles because one sheet is hard to tell the mosaic tiles have the same specification or not. The specification of tiles has to be standard so that they can be equally laid together after grouting. So it is suggested measuring the size of each before placing a cargo order. Put one on the ground and observe it from distance. If no gap between the ground, the tile is proved to be flat and even. Also, you should observe the tile finish carefully to see whether the glaze are evenly covered. Touch the surface with hand to feel it is smooth or not. The tile edges and backs take the same rule. From these parts, you can know whether the craftsmanship is fine or not.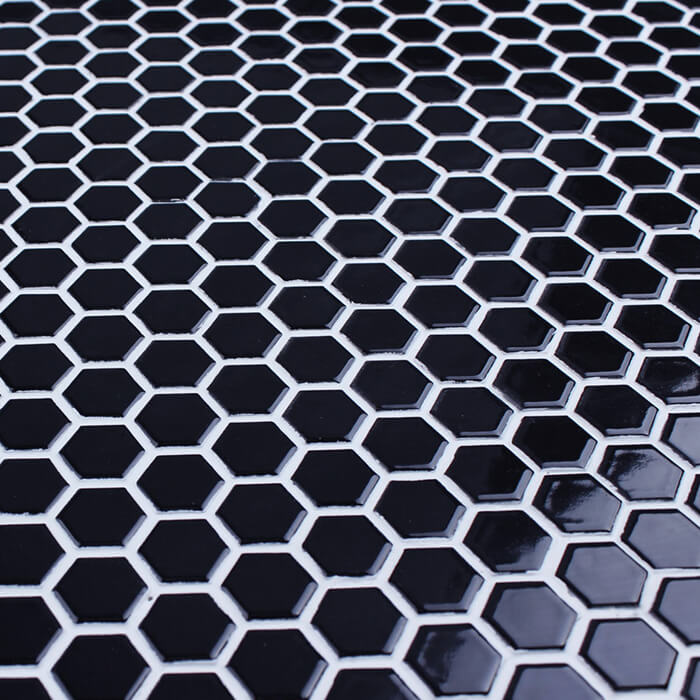 Hexagon Mosaic Tile Size Standard With Smooth Surface

2. The mosaic tile should be solid and durable
Thickness and density are the two main elements deciding how solid the mosaic tile is. To know whether the mosaic tile is hard or not, little experiment should be taken. First, drop water on the surface of the mosaic tile and observe how fast the drops are absorbed. If the water is penetrating into the tile quickly, that means it has a high water absorption rate. The higher, the less dense of the tile because the hardness of mosaic tiles are inversely proportional to water absorption rate. You can take affordable mosaic tile from different online suppliers for this test so that you can choose the best one.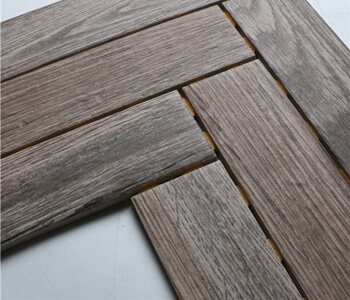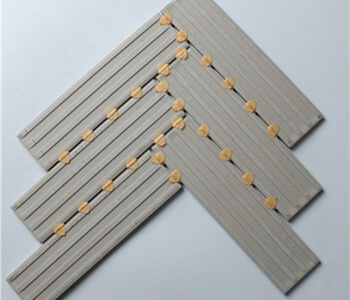 Affordable Herringbone Mosaic Tile
3. The mosaic tile should have luster and is evenly colored
To observe the luster of the mosaic tile, one easy way is to place it flatly on floor under ambient light. Then stand about one meter away from the tile and observe if the shiny surface reflect light evenly. If not, the mosaic tile is more likely to discolor when time goes by, especially in wet places like shower room. With the similar method but this time need to observe from a very close view, you can also see how the paint forms a beautiful pattern and how to make it charming in the light, if your mosaic tiles are painted with pattern.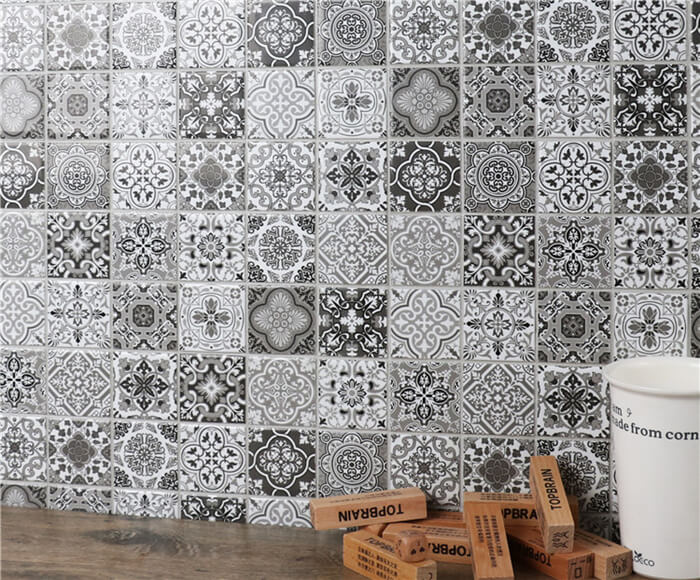 Ink Jet Printing Black And White Patterned Mosaic Tiles

4. The mosaic tile should look integrated with other design elements in your house
Last and the most important, you should consider whether the color or pattern of the mosaic tiles blend into your house furnishing and express your taste of beauty. After all, the design elements should be harmonious and give a enhancing impact to each other.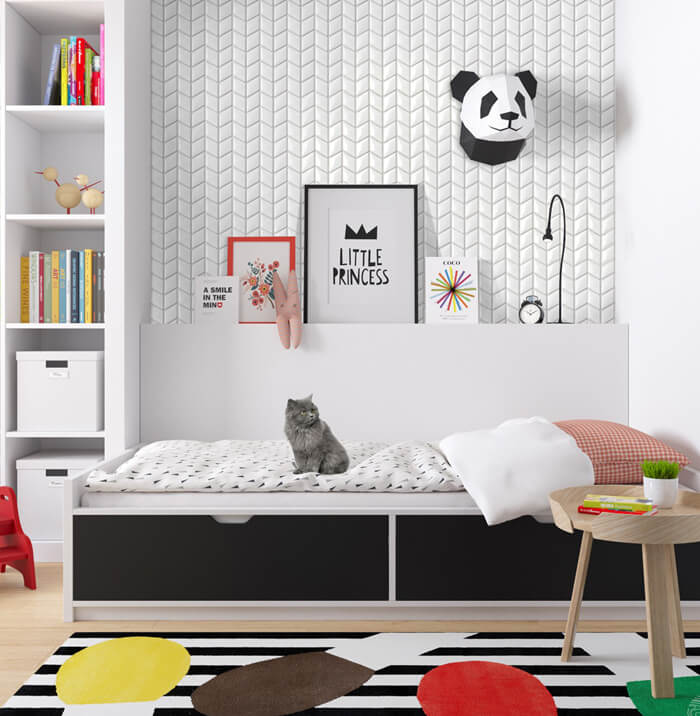 Featured Product: Mosaic Tiles That Blend In Your Home CZG231ML

Buy patterned mosaic tiles from MM-Mosaic, one of a mosaic tile manufacturers in Foshan, mainland China that has 10-year experience in supplying ceramic/porcelain mosaic tiles, glass mosaic tiles, mixed mosaic tiles, wall and floor tiles worldwide. You might be anxious about online shopping of tiles and building materials as you have never buy in this way before. MM-Mosaic is confident to dispel your worry and make it a very pleasing shopping experience.