Porcelain is a natural material that is moisture resistant and does not emit toxic gas. It offers increased durability, which results in longer service life. The material is also low maintenance, eliminating the need for harm chemical cleaners. Porcelain is so natural that designers find it very collocated with plants and is able to create cozy, refreshing space. Dwelling in a place where plants and other decorations combine for the greatest visual result, which is everlasting pursuit of many modern citizens. In today's post you will see five outstanding examples. They are worth your attention. You would like to make a casual try as they look absolutely fine!
Do you want a Moroccan recipe? Floral pattern is one of the acknowledged symbols of Moroccan decoration style. Using flower tile on floor achieves the look effortlessly. And if you want it new school not vintage, choosing those painted in brisk colors such as green, blue and purple. The more complicated the pattern is, the less you are suggested using in a single room. Further, all design parts should be kept in balance. Take the attached picture for example. It is applying green decorative floor tile and leaving the wall plastered. Patterned floor and solid color wall constitute a comfortable yet exotic place. Green plants, no matter it is a manmade leaf or a pot flower, can add vitality and natural breath. You will not miss this.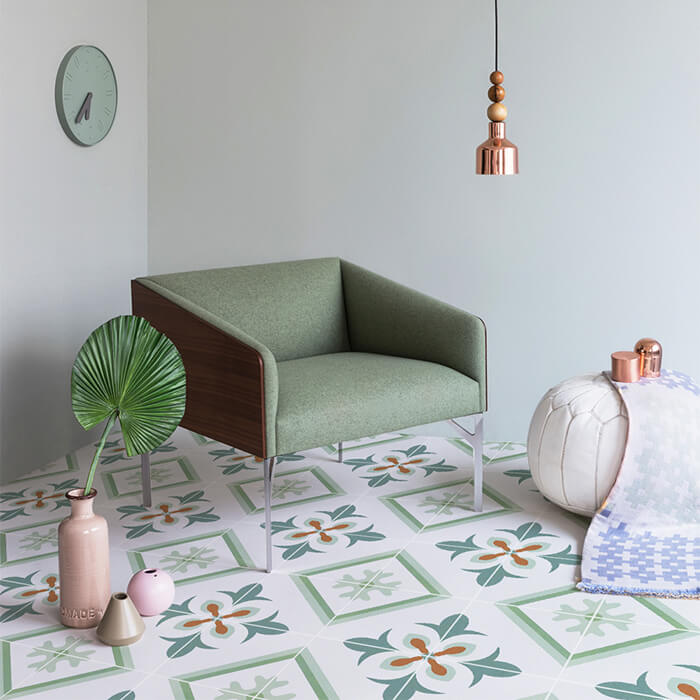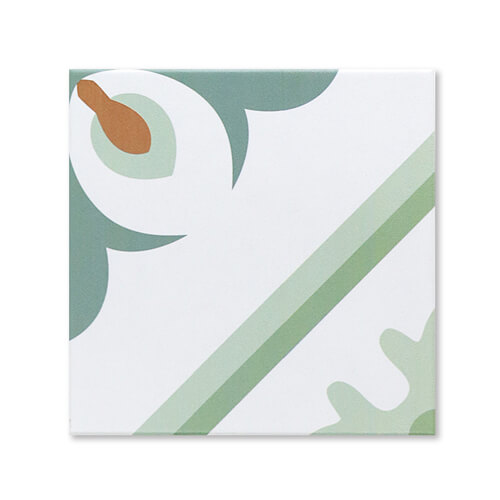 decorative porcelain floor tile PRM919DN
Have you thought of making your shower half open? What is the matter of a half open shower our designer makes one real to illustrate. Inclined windows let sunlight and moonlight in. You see the outside scenery clearly. Inside you want more natural touch so there are pebble all over the ground, stone floor panel, wood frame for hanging clothes, turquoise blue finger mosaic backsplash, and of course the dispersed green plants. You may not have a shower like this but you must get inspiration. The design adheres to pureness, the most primary principle that make you cannot move your eyes.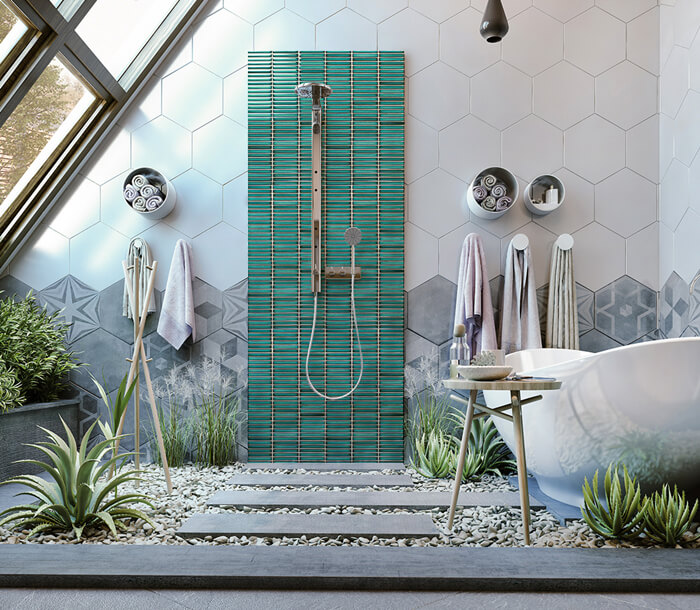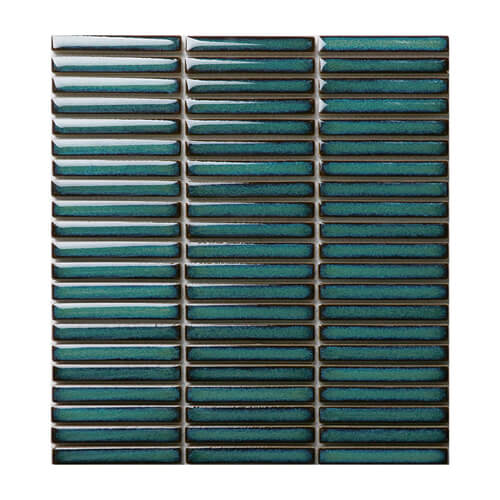 porcelain decorative tile strips CZO949A
Still many natural elements – marble floor, wood cabinet and plants. This bathroom is basically white, so at the first glance you feel neat, pure and life-giving. It is no doubt a classic Nordic design – keep everything simple. By the way, wet rooms have special requirement on tile. It should be mould proof, wear resistant, low water absorption and long lasting. Stone tile is porous. If not waxed, it will absorb water. Not many people like gloomy and wet space, don't you think? What's more, stone tile is heavy, which makes transportation cost high. Generally stone tile is more expensive than any other tiles if taking material into account. Modern printing technology makes marble texture happen on porcelain made tile so you can think about this alternative as the attached picture shows.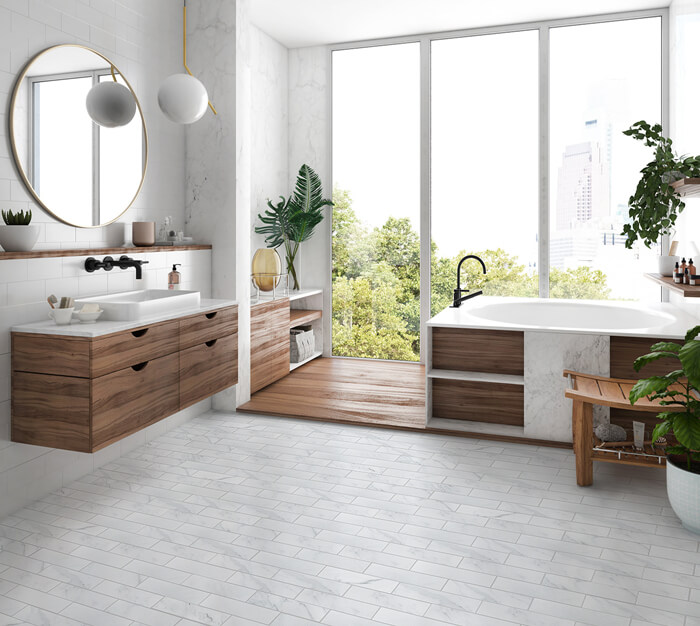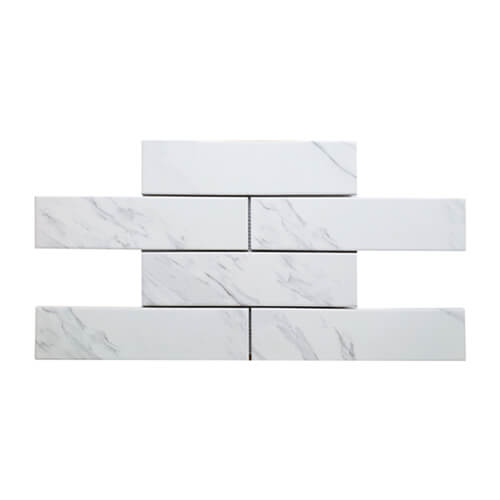 porcelain tile that looks like marble bathroom CZM901B-B
The attached couch background is using special 3D blue square tiles. Combined with the pink lamp and the pink cushion, the corner is sweet, cozy and youthful. Moroccan colors are popular these years. You can see them in many places. Sweet girl who lives alone would very like to have such a lodging house. Don't you think a green prosperous plant makes the space even better? Although there are several color lumps, it does not look messy. Each design element goes on its road and produce harmonious result when combined.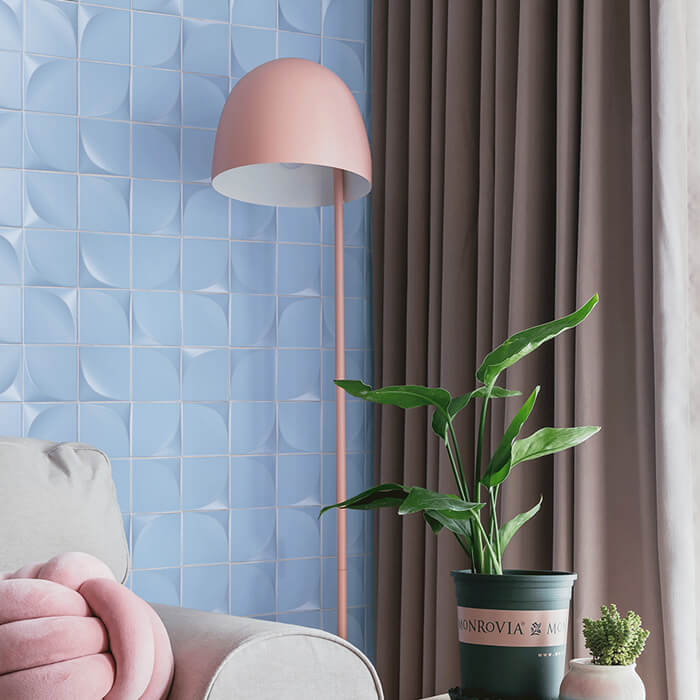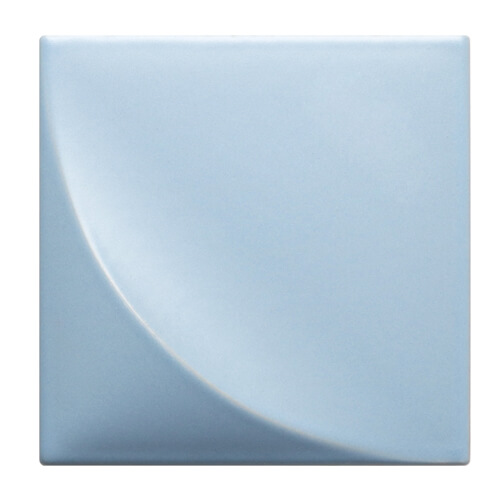 3d porcelain wall tile CZM605D
Black hue wins the hearts of partial people. It is the color that will make space modern and brand new. Look at the attached bathroom design, wall and floor are covered with black porcelain mosaic, respectively adopting hexagon and square pattern. It is considered large mosaic tile, 4 by 4 inches, allowing them not to look weird as wall and floor finish. If you still think using large size tile on floor is a must, then it is time to change your thinking mode. Mosaic tile floor in fact is slip resistant and is better to be used in wet rooms. All black looks a little dull? Then you may need a vase of flower, which highlights the space instantly.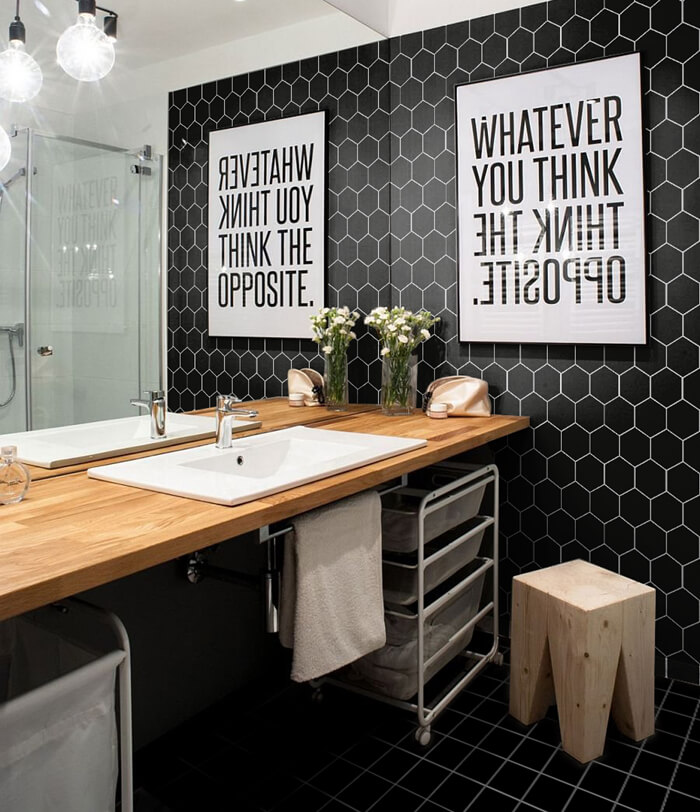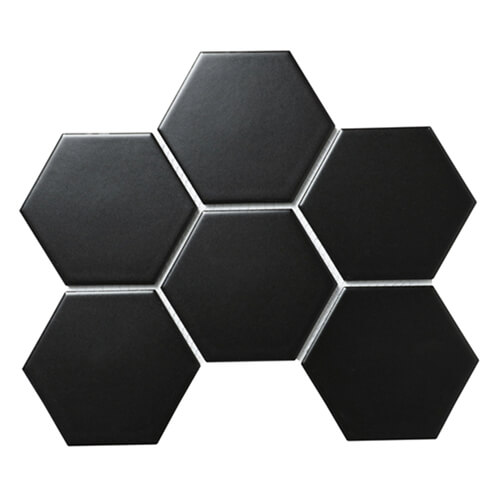 porcelain hexagon tile CZM128B