Featured with intricate patterns, decorative tile can break up the tedium of a room, add exotic element to a space and provide taste to a household area. Compare with regular tile, it has well-designed surface which is often giddy. That decides a small amount of decorative tile, no matter one or many patterns combined, is enough to make your home different, at the same time ensure all design elements balanced and harmonious. Decorative tiles have so many benefits that more and more households would like to use for home improvement.
Some of you may say there are few options for decorative tiles. The classic kinds are floral patterned and geometric patterned. Some are retro, some are modern and some are religious. You think it is hard to blend them in your home because of the dense patterns and complicated colors. In fact, you can match the patterned and the solid colored together so that walls and floors you create won't be too busy. Decorative tile is easy to get and there are thousands of variants in the market. Generally, patterns are printed on ceramic or porcelain. Now ink jet printing technology is advanced. Decorative accent tiles are subject to mass production and color distortion can be controlled within reasonable range. If you feel confused and can't get the most suitable tile in local stores, you can go online and find an almost unlimited kind. One piece of decorative tile may cost between $5-$35. Depending on craft and many other elements, some are higher priced such as handmade tiles and those made in special materials. To find decorative tile suppliers, just type in this keyword or any other related, you can get lots of referenced links.
MM-Mosaic has just launched out a decorative tile which features different colors of big dot. There are red, orange, pink, beige, blue and green dot patterns on each matte white decorative ceramic tile. The dots are bigger and smaller, which can be combined according to what look you want to create. You can match only the bigger or smaller together or mix them randomly. Every arrangement is particular. Recommend you get a sketch to see the final result before installation.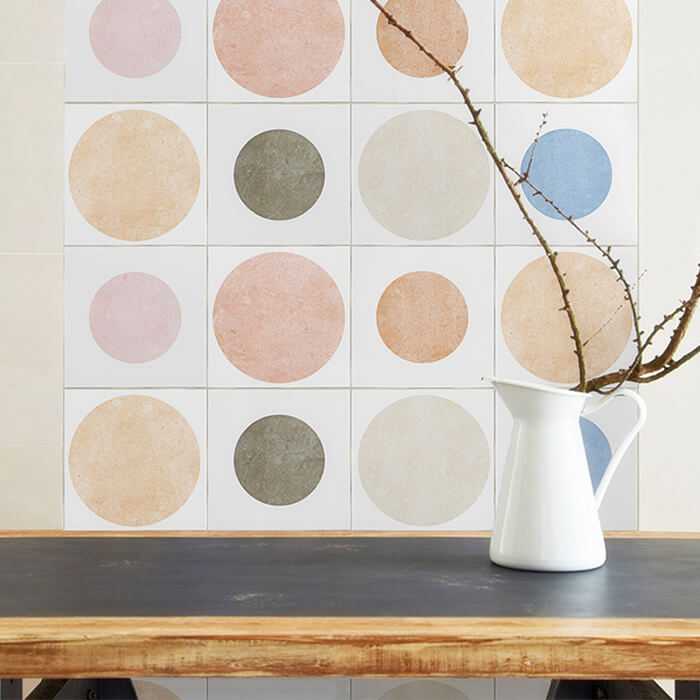 Picture attached below is a dream bathing area achieved by this dot patterned decorative tile. Designer chooses to use it both on wall and floor and build a continuous connection from which we can see the bathtub is strengthened. The focal part of the bathroom design is emphasized so that your attention can't be distracted easily and leaves a profound impression at your very first glance. You may think matte surface is not perfect for bathroom, as it looks porous. However, the tile is matte glazed. Glaze coat helps prevent water penetrating into the tile so it is durable and long lasting.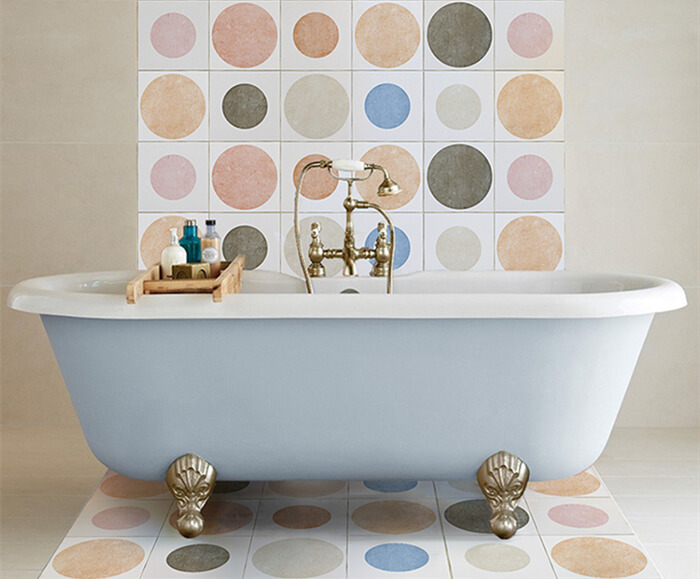 Do you want your bedroom cozy and interesting? Then this matte surface decorative tile is a nice choice. Unlike glossy glazed tile, matte glazed tile absorbs instead of reflecting light so that the ambiance of the room is gentle and mild, in which you can sleep well and have a very sweet dream. Also, don't you think this tile is perfect for kid room decoration? Abundant colors replace the original plastered wall and act so well to decorate the room in an artistic way. It is great to be used to create places that are full of childishness.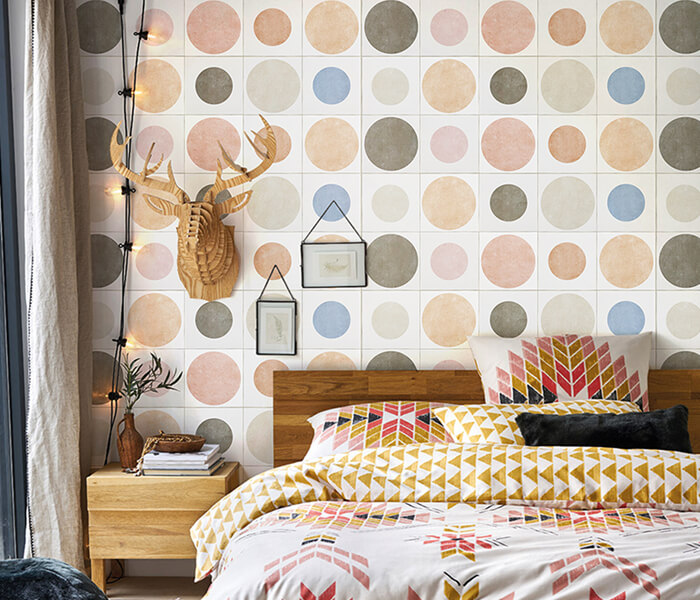 There is another ingenious way to use this tile, that is, on the front of the bar counter. It is not limited only in residential kitchen. It also can yield the greatest decorative use to attract passing traffic in commercial properties such as restaurant and coffee shop. Decorative tiles can coordinate in almost all settings and it is always a brilliant way to make your property stand out. As the attached picture shows, dot patterned decorative tiles have made the kitchen a fun place to cook. This is expected by many housekeepers, a particular place where they can enjoy the fussy cooking.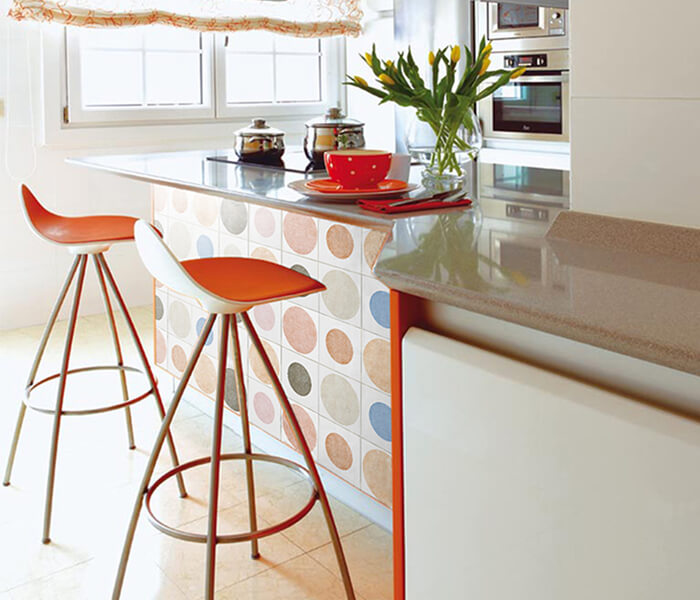 Tile styles are numerous and decorative tile is one of the most outstanding style. For more stunning decorative tile designs, visit MM-Mosaic, the tile company who has been dealing in tile supply for over 10 years. Get the best quote now.