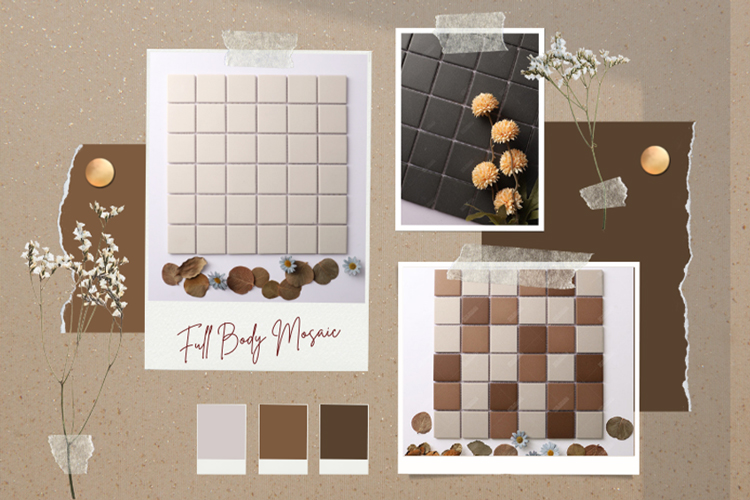 The beauty of full body knows no limit when it comes to mosaic. Whether it's a solid color or mixed colors, we want you to create the best color that matches your unique style. Try anti-slip unglazed finish, contrasting colors, going totally monochromatic, or playing with tones. Whatever it may be, the world is your oyster for that one perfect blend. The special design is made by you, for you. To get the gears turning, we have put together a list of 6 of our favorite colors blend full body mosaic that we just can't get enough of.
What is Full Body Unglazed Mosaic?
Full body mosaic is suitable for residential and commercial installations. We have various unglazed mosaics for your choice, whether square or hexagon shape. Full body mosaics are perfect for those who wish to have a real retro look in their 1920's or 30's style home as that was the material used during that time. We're often asked about the advantages of glazed vs unglazed mosaics. Generally speaking, it's recommended that you seal the unglazed mosaic tiles. Unglazed are through body mosaic tiles so if there are any heavy pans that tumble and chip the tile finish, it would not be evident. But on a glazed finish, you get the added protection of the glaze against stains and a brighter hue due to the glaze. However, it's possible to chip the finish of the mosaic and reveal the base of the mosaic which is often gray. In many situations, this does not generally happen in a bathroom setting as there are no heavy items to fall and damage the tile. Therefore, if you want to keep the mosaic perfectly, we would recommend going with the unglazed mosaic.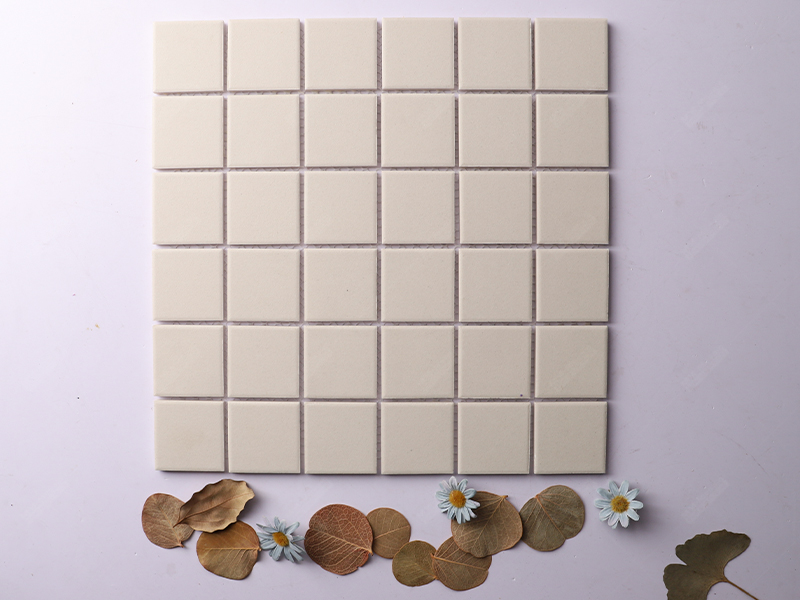 1 Matte Marshmallow Wall
We're all for getting our clients to think outside the box when it comes to full body mosaic tile. We take pride in being an ingenious and creative company so it's only natural that we want our unglazed mosaic to represent that. If you are not keeping on color, how about trying a different surface? These dreamy matte Marshmallow Square Full Body Mosaics will have you feeling like you're touching a sweet marshmallow.
For more details of this marshmallow white, visit our blog "Trends: 8 Ways to Awaken White Ceramic Mosaic Tile"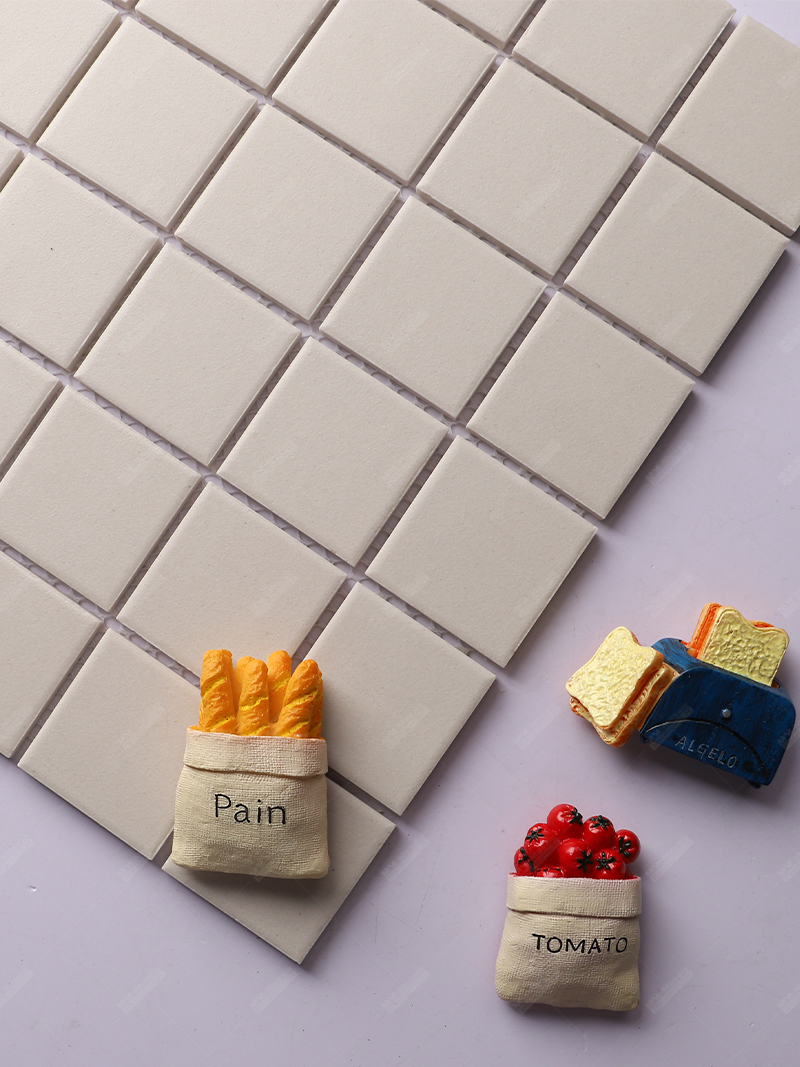 Featured Product: 48mm Full Body Square KOF6201
Minimalist and simple kitchen design is known for its clean and sleek lines, so it only makes sense that square mosaic tile was the choice for this kitchen. We love this project because the pure white color choices work so well together. These 48mm full body mosaics in a matte simple white bring so much airy and soft to this space.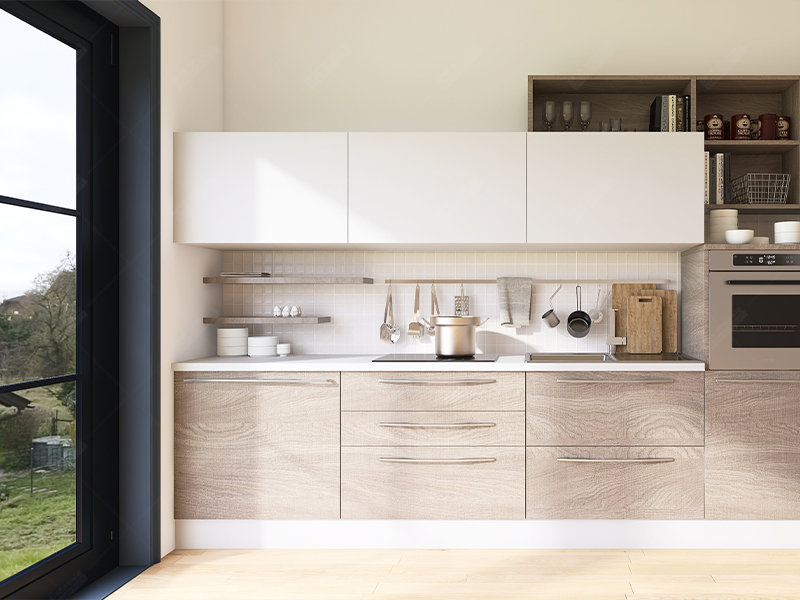 These matte full body squares in this modern bathroom are a breath of fresh air and can you believe all of those tiles are the unglazed surface? This bathroom vanity wall design is a personal favorite because it shows how stacked squares can show off all the beautiful variations in our full body mosaic. This bathroom wall makes for the perfect snow home with its fresh and clean yet trendy tone.
Get more bathroom project ideas, visit our blog "Projects: Green Hues or White Tones?"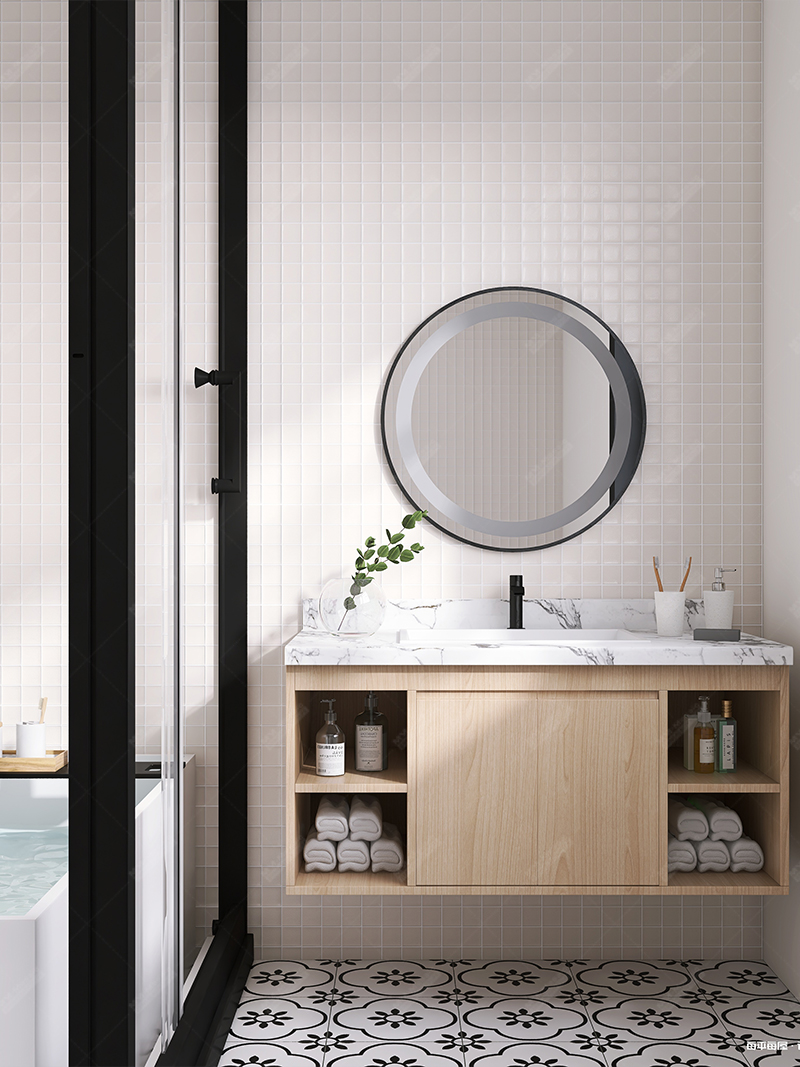 2 Put on Your Black Dress
What better way to decor your bathroom wall with matte black mosaic? Vintage meets modern with this unglazed surface and classic square shape full body mosaic. Can't wait to remodel the old-school-style bathroom wall with this tile.
For more black wall design, visit this project "Project: How To Design Herringbone Mosaic Tile Accent Wall In Office"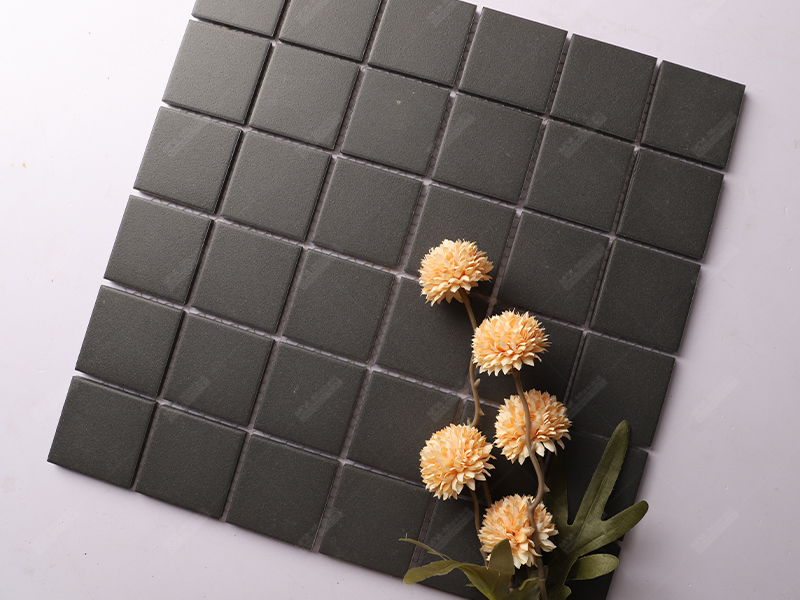 Featured Product: 48mm Full Body Square KOF6101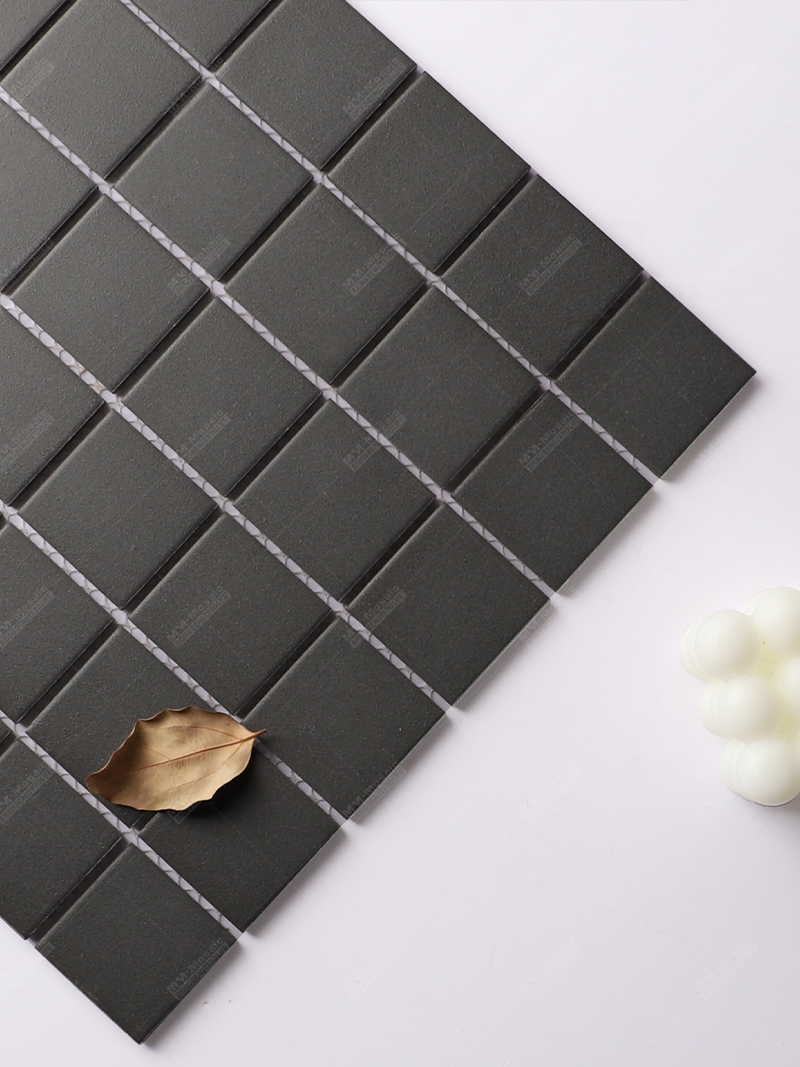 3 Minimalist Chic with Purple
Keep it minimalist and chic with a matte finish square wall or floor. For this unique and appealing purple mosaic tile, we used our characteristic purple color, which is understated in tone and low in variation. This matte unglazed will show off its deep purple tones leaving your bathroom or backsplash in a deep impression.
For more trendy new wall tile ideas, visit our blog "New Things: Versatile Finger Tile Series Decor Your Walls"
Featured Product: 48mm Full Body Square KOF6901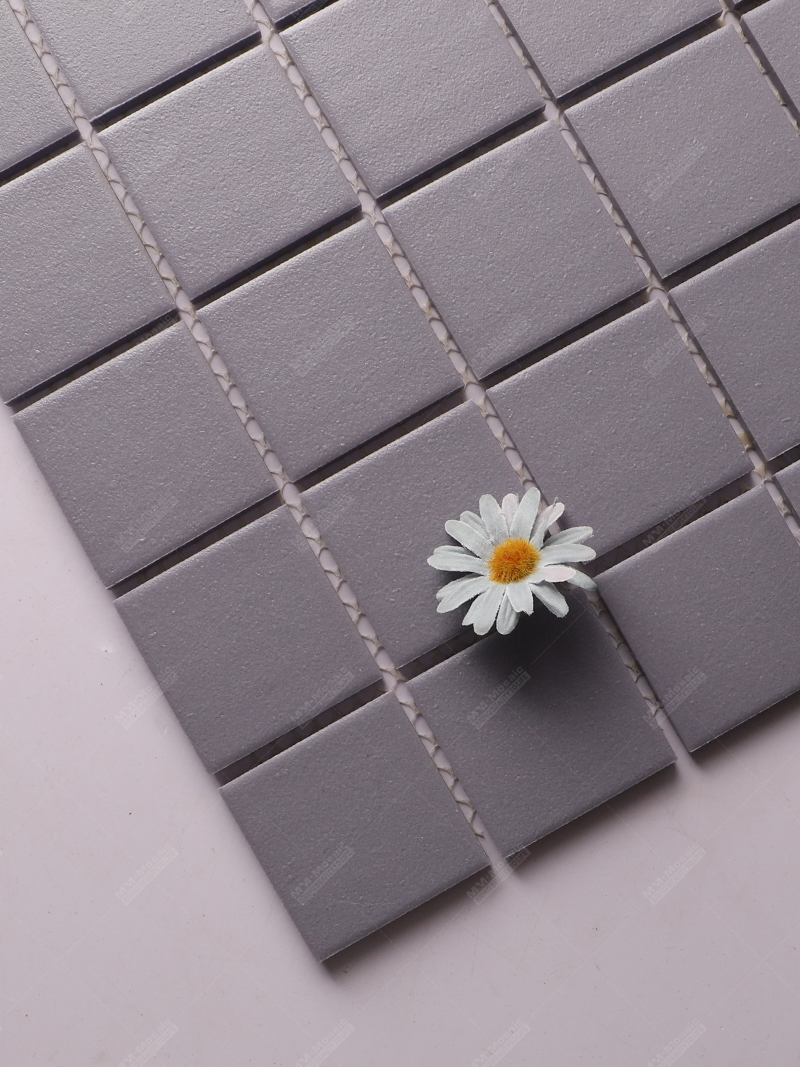 4 Blue Blend
Make a statement with our mixed blue color full body mosaic that will have all of your guests in awe. This light sky blue Full Body Squares is not only stunning but will bring more fun and enjoyment to your wall or floor. When tiling in a matte unglazed surface, chances are those un-wanted scuff makes and paw prints will go unnoticed by the naked eye.
If you like the neutral color blend, browse this blog "New Things: Hexagons & Penny Rounds with Custom Pattern"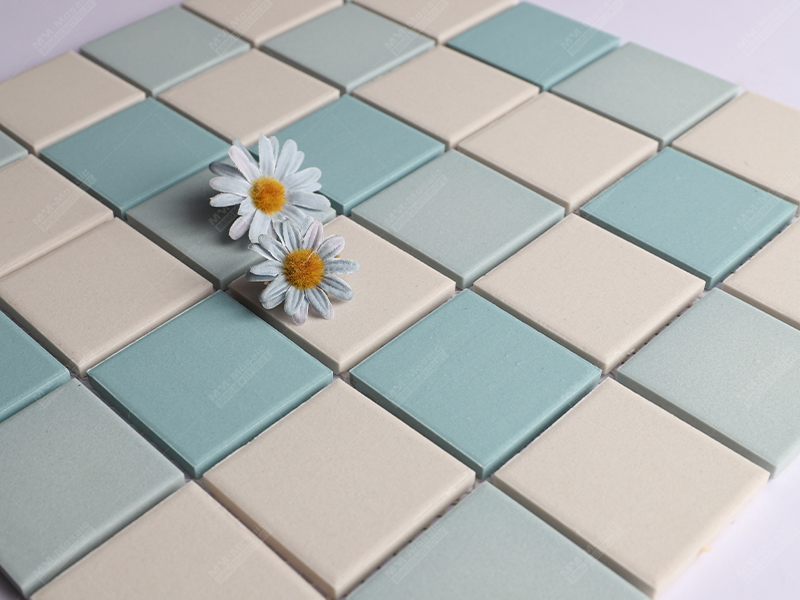 Featured Product: 48mm Full Body Square KOF6007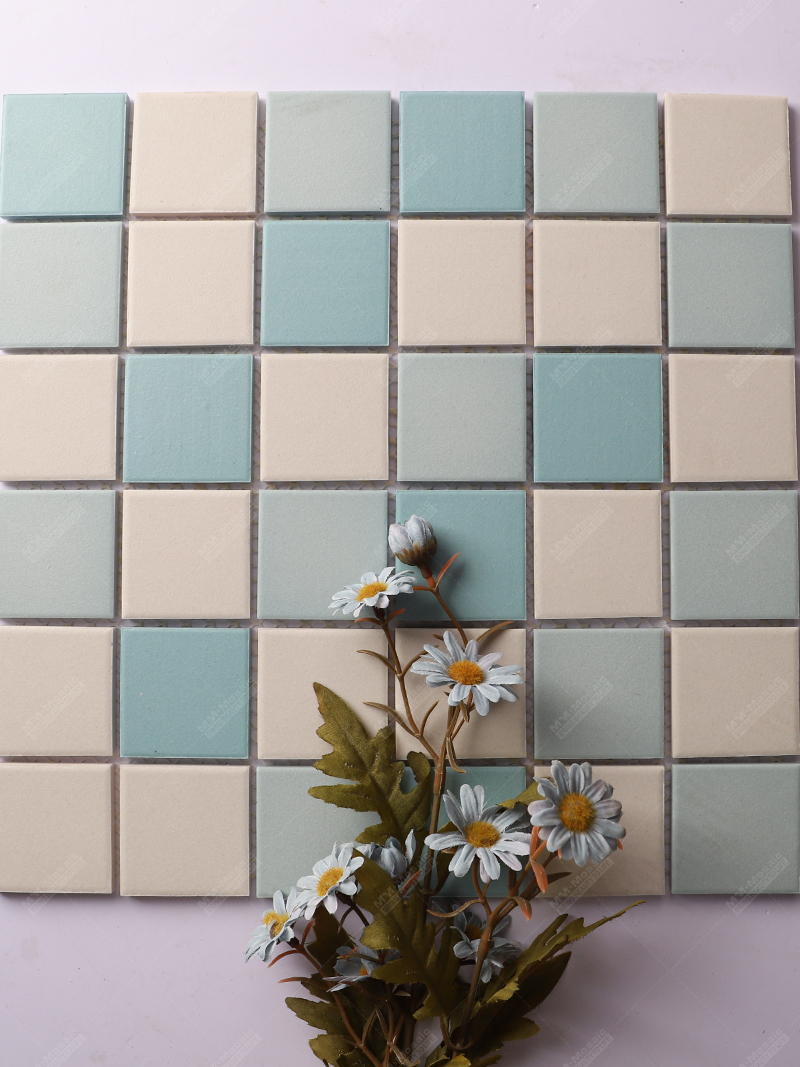 5 Refreshing Green Blend
Add some natural elements to your kitchen by adding a refreshing green color. The mixed green color in this unglazed full body mosaic takes the classic square shape and turns it into an eye-catching display that all will love. Despite its bold personality to use mixed green mosaic as kitchen backsplash, our full body tile with green blend color is one of our most popular colors, proving that using a refreshing color can be a safe choice - no need to hide that personality.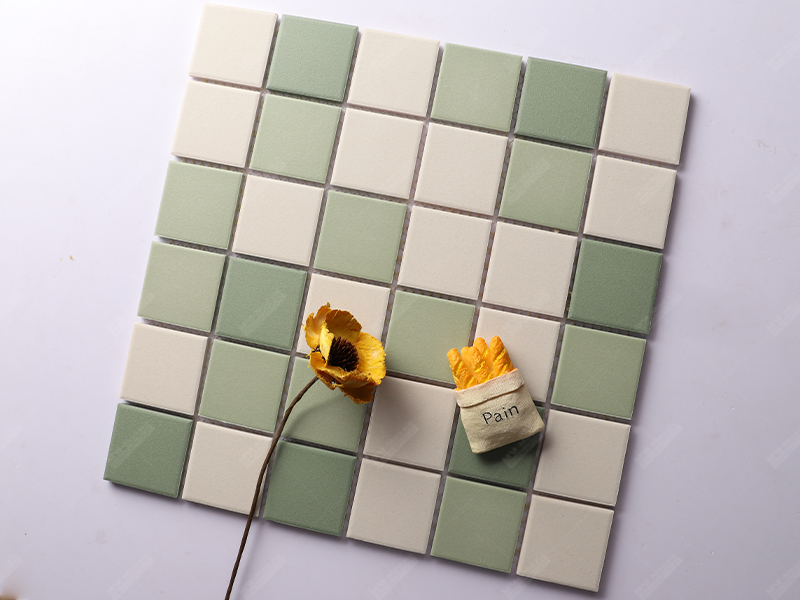 Featured Product: 48mm Full Body Square KOF6001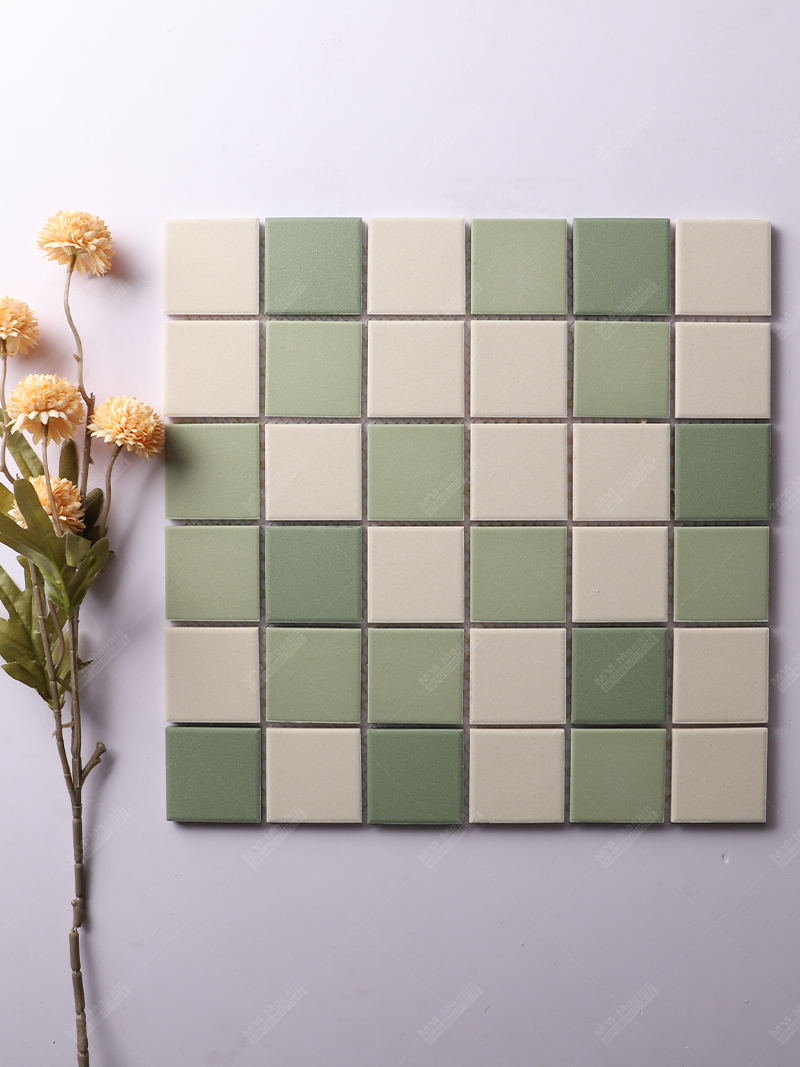 6 Retro Brown Blend
Bring on the coziness by adding a vintage and warm tone to your Full Body Squares. This mixed brown color unglazed surface mosaic makes this square tile reminiscent of an original style...and it's just as dreamy. The low variation and details of our Full Body Series are sure to have all guests floored when they walk into your home or make them want to touch your walls.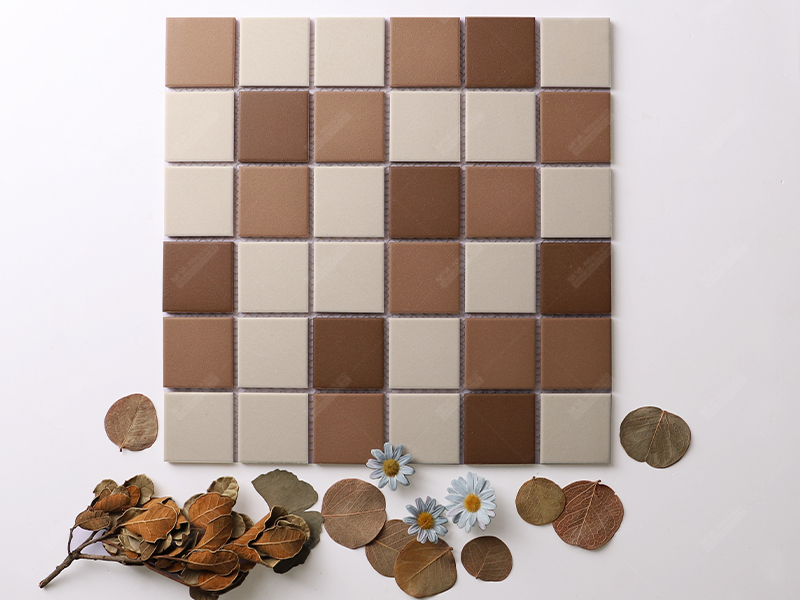 Featured Product: 48mm Full Body Square KOF6009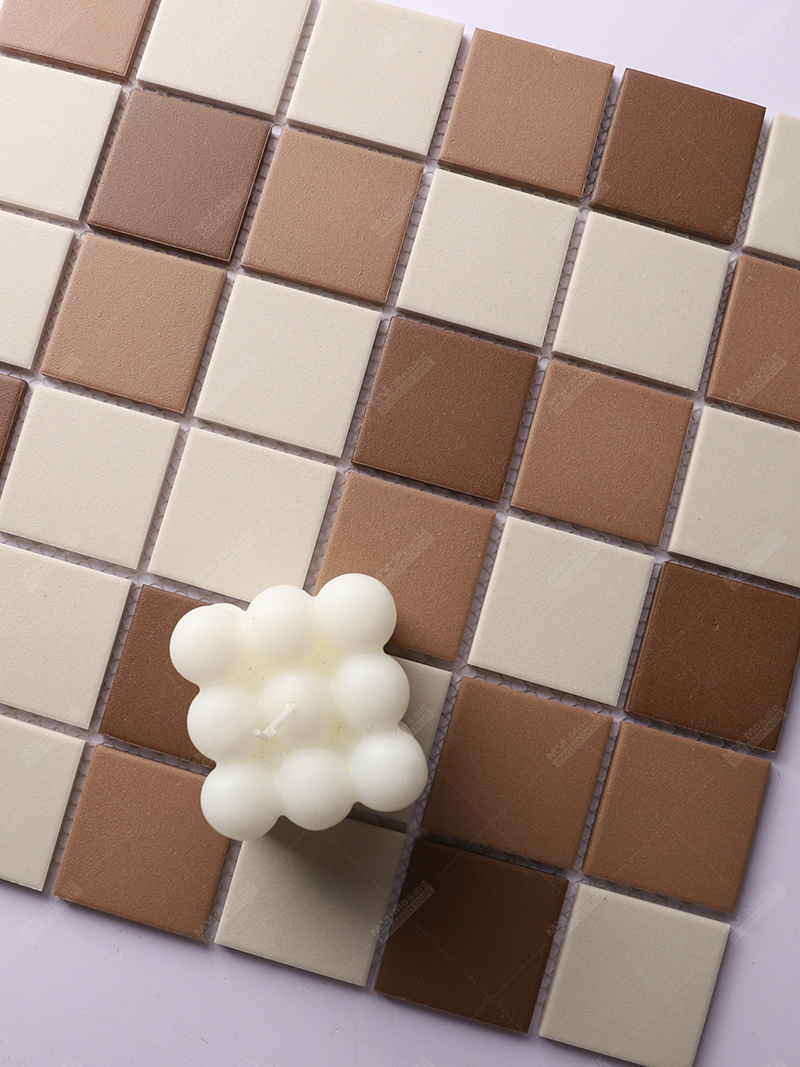 While you usually want accent walls to shine, this one proves that matte brown blend Full Body Squares can be absolutely brilliant. These beautiful accents offer vintage and modern sophistication to a custom wall project with personality. It shows that you can go unique and retro while maintaining a timeless appearance by using an earth palette.
Continue to reading more kitchen backsplash remodel ideas, visit our blog "Trends: 14+ Minimalist Kitchens to Inspire Your Next Project"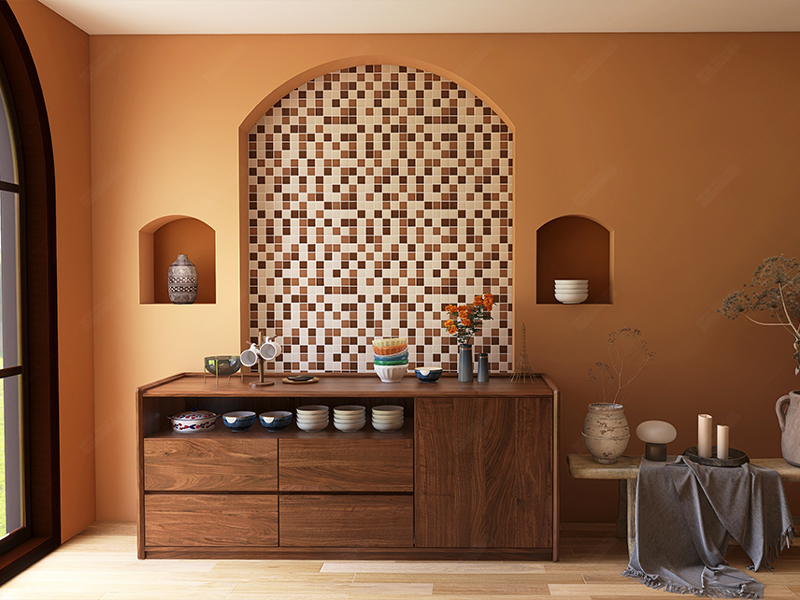 Although this design appears complicated, there is so much to admire about the details. From the solid reddish-brown bathroom vanity wall to the solid dark gray bathroom vanity and the minimalist lamp design, all the elements are making a contrast with the mixed brown full body mosaic.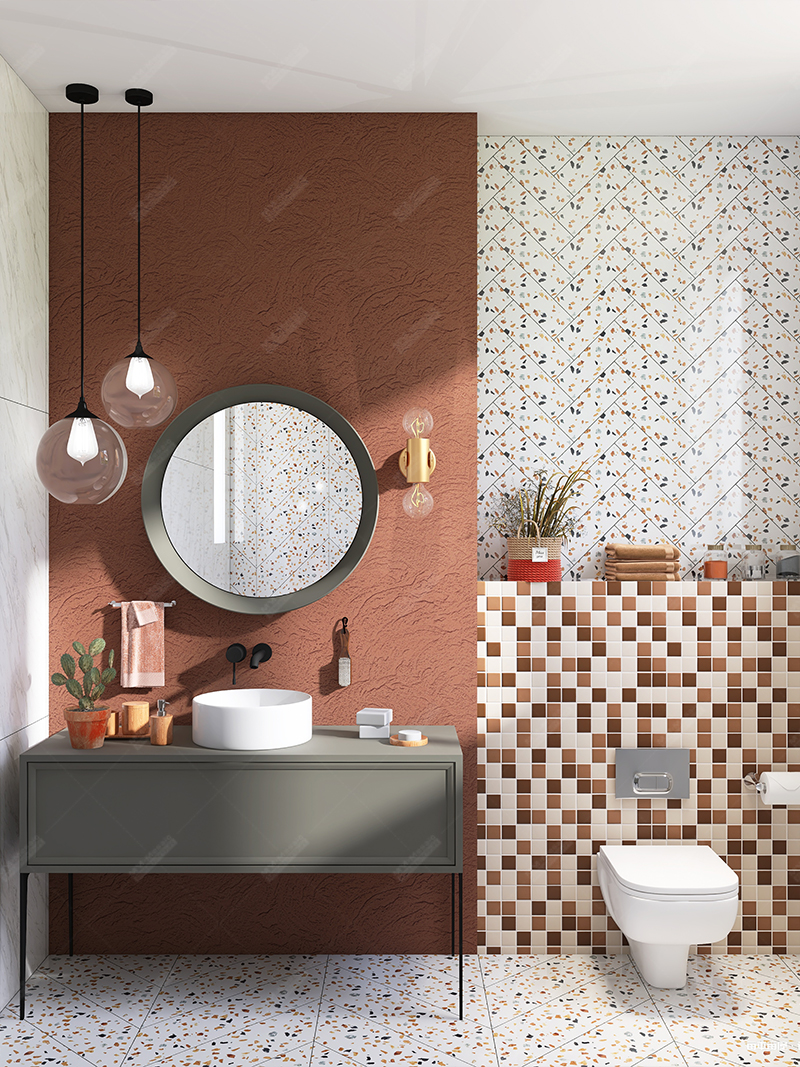 Get Inspired?
Fall in love with our new Full Body Series? Let's order tile samples to see and touch right! We're so pleased to hear about your future renovation projects. Don't be shy to share your ideas about tile shape, color, size, and anything else you want to share. MM-Mosaic will get back to you immediately and support you with your home or commercial remodeling plans.