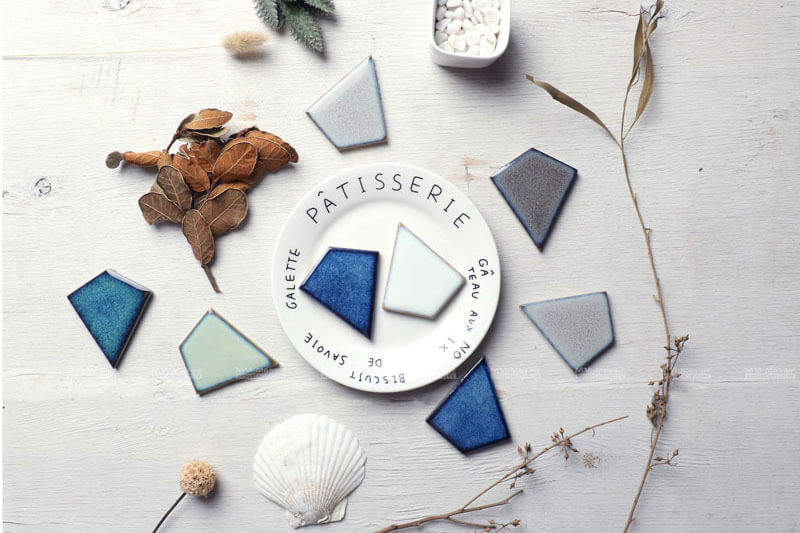 Shown here is the exquisite diamond shape fambe glazed surface mosaic tile, which design inspiration comes from the triangle shape and diamond jewelry. Our workers tried many times to hand-drawn this mosaic shape just to choose the most appropriate polished true diamond jewelry, which can show the most beautiful and eye-catching diamond mosaics to the customers. And compared with our regular shape like penny round, strip or square, this diamond shape mosaic tile is one kind of fine wall tile that can help households to create different styles of interior space.
As the color combination of interiors is pop recently, people prefer to choose different colors in the same size to decorate their rooms. Different blending can be available in MM-Mosaic, we've prepared 6 colors and some tips on how to blend them into interiors: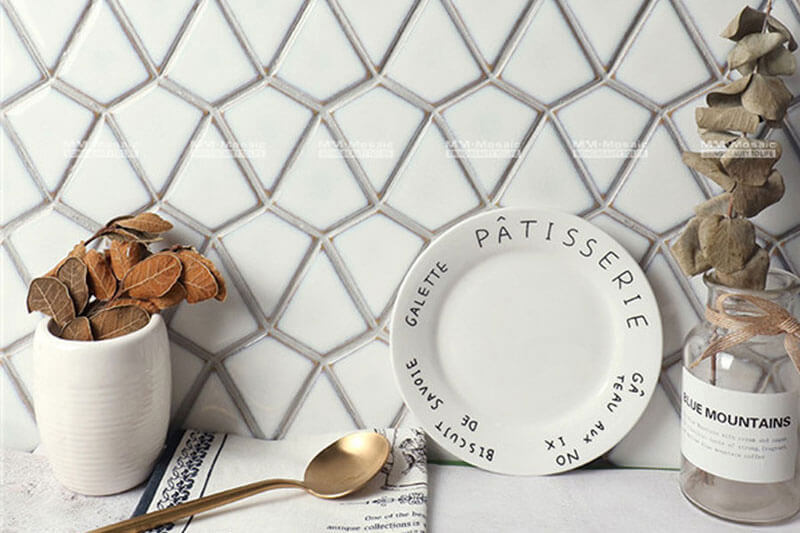 Featured Product: Crystal Glazed Diamond Shape Porcelain Mosaic White ZOB1204
Play With Unsung Hero
The palette of white is the nameless hero of contemporary home design. Whether you're surfing the internet, reading through your favorite interior design magazines or visiting your friend's spaces, it's not hard to find why. In color tones everywhere, the versatile white is as omnipresent as it is fundamental, forming the basis of the color story in most spaces as the shade of choice for most interior walls. But it is just this level of preference that has made it so convenient for us to overlook this hard-working hue to focus on the welcomed and brighter colors for which white offers a constant backdrop. Therefore, to celebrate the most insignificant color we're creating the fambe effect white diamond mosaic backsplash. Sometimes, a simple color backsplash can be all it takes to bring a little visual energy to your kitchen. Check out our blog for more backsplash renovation ideas: How Moroccan Fish Scale Plays With 6 Commercial Space >>>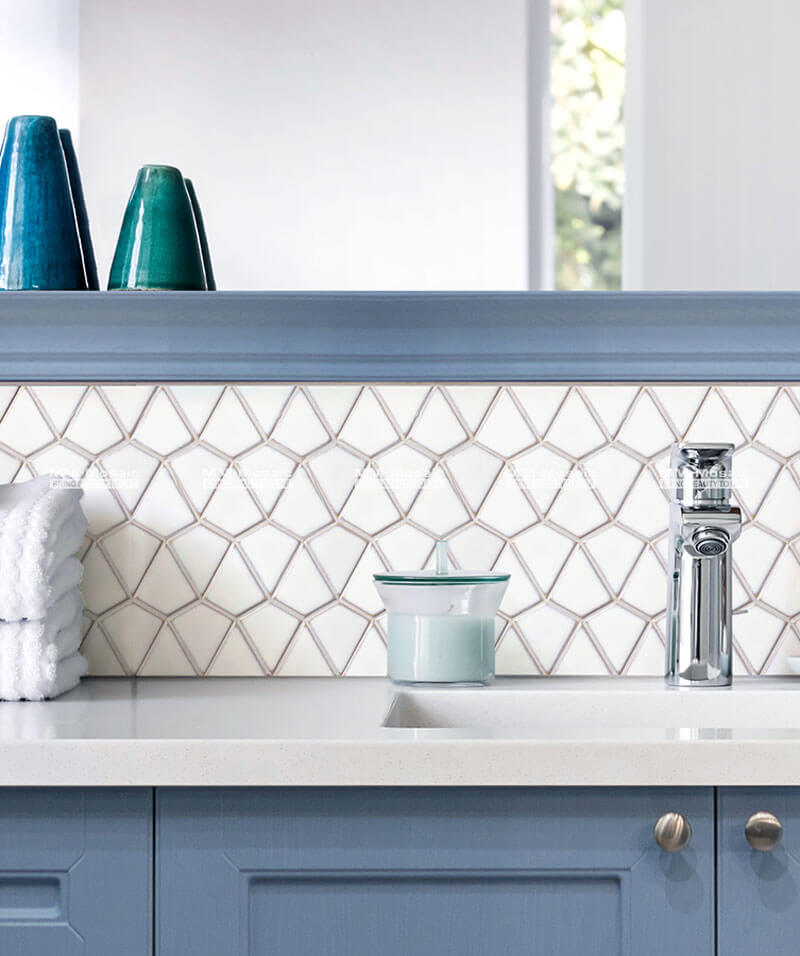 A Color That Endures, Walk Into Dark Blue
No tone's popularity has endured like dark blue has. It can be warm or cool and is consistently soothing and comfortable in any interior space. However, nowadays dark blue spaces are more than just relaxing and they're daring, popular spaces where the hue is explored in many of its various tones. More beautiful dark blue interior design check out our blog: Creative Interiors With Crystal Glazed Mini Fish-scale >>>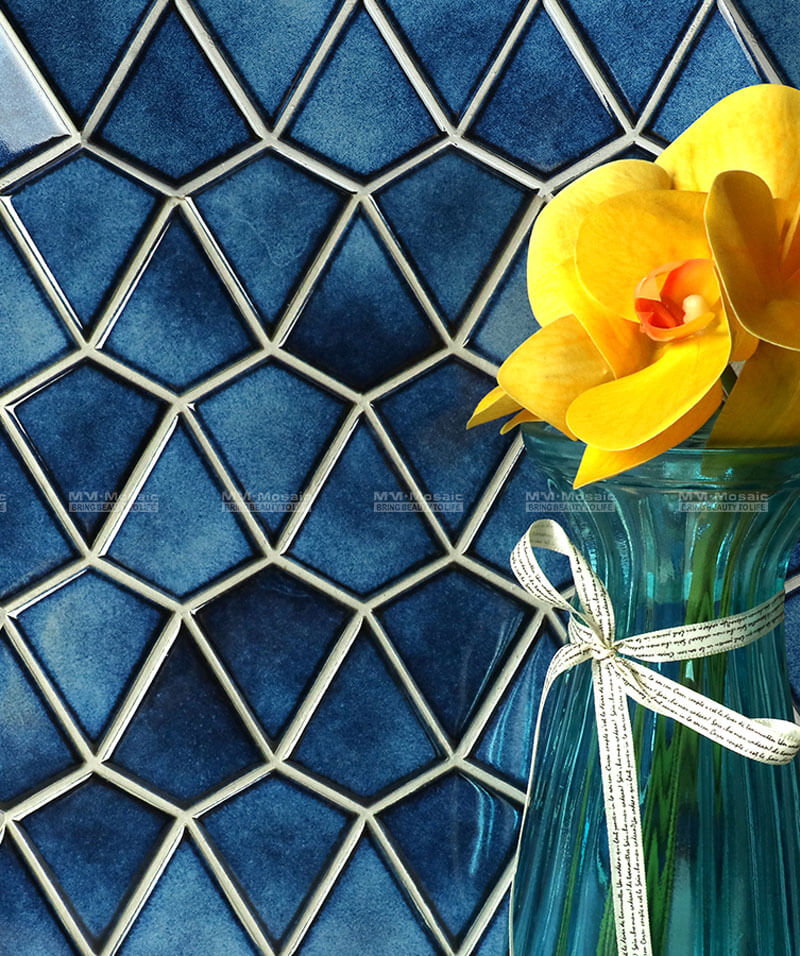 Featured Product: Crystal Glazed Diamond Shape Porcelain Mosaic ZOB1604

One of the reasons that blue performs well is the warmth the shade can evoke. The dark blues are a perfect alternative to stark black rooms. They have a depth to them and can warm up a whole space in a way that solemn black cannot. Just like the below kitchen shows: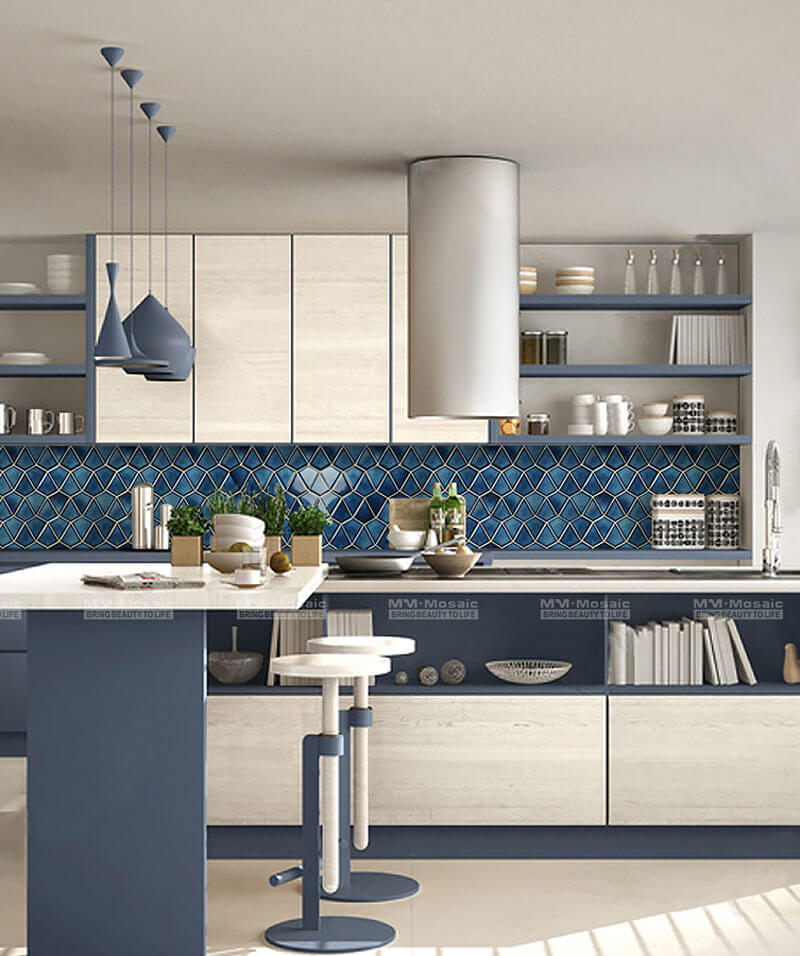 The inspiration behind this stylish and modern kitchen renovation by our designer was to create a contemporary and warm atmosphere without sacrificing the house's retro glamour. The dark blue diamond backsplash, cabinets, and furniture did the trick for this kitchen. Together, they have a permanent feel that pays homage to the house's original interior.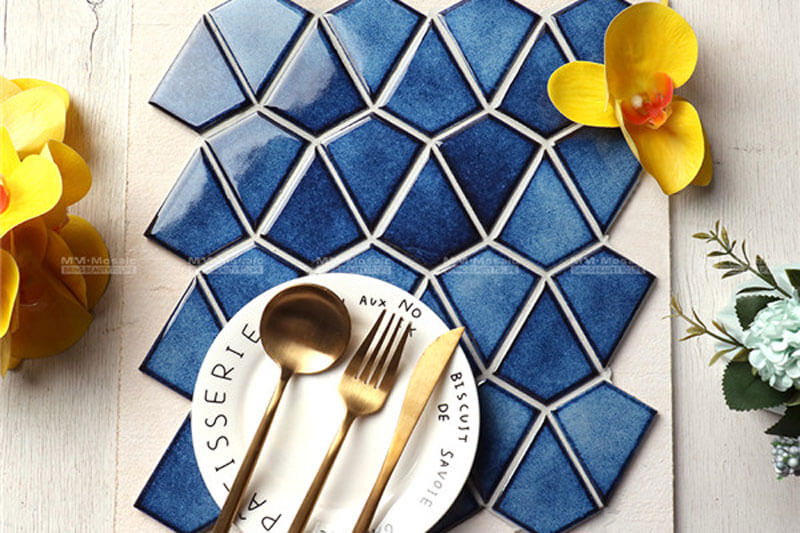 Color Your World: Pop Dark Green
We all know how wonderful simple-white spaces can be, but it's time to embrace the dark side. Just the above mentioned, deep and dark blue color schemes can give a room warmth and surprisingly calming vibes. Likewise, dark green is no exception. For more shapes of the dark green palette, visit our blog: How Mosaic Goes From Bathroom To Bar Counter >>>
People always choose neutral colors like white and gray are overwhelming popular when it comes to kitchens or dining rooms. But if you're looking to truly enliven your cooking or dining space, consider a vibrant shade of dark green. Sure, the tone may conjure images of retro kitchens or dining space tricked out with golden elements, like golden tableware. Maybe you can set up the dark green diamond backsplash or the same tone cabinetry, which adds to the sense of being surrounded by nature.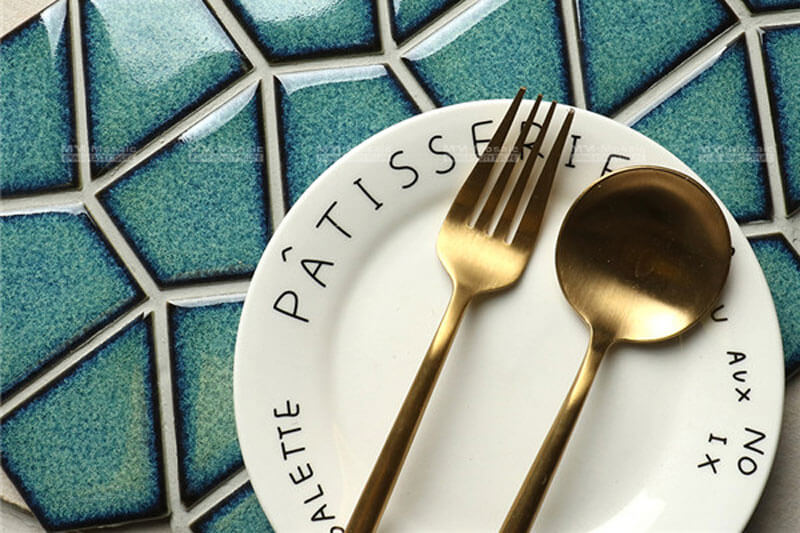 Featured Product: Crystal Glazed Diamond Shape Porcelain Mosaic ZOB1707

Cozy, Refreshing Light Green Hues
Seductive plants are always a meaningful addition to the landscape of any interior space. There's a variety of reasons why it's good for us to keep greenery around us, on a visual standpoint, it always seems like a room does better with a little bit of green tone in it. Our latest cozy light green diamond glazed mosaic tiles are suitable for wall decoration, which will therapeutic for your interiors. Check out our blog for more refreshing design ideas: How to Choose Your Summer Color Theme Tiles >>>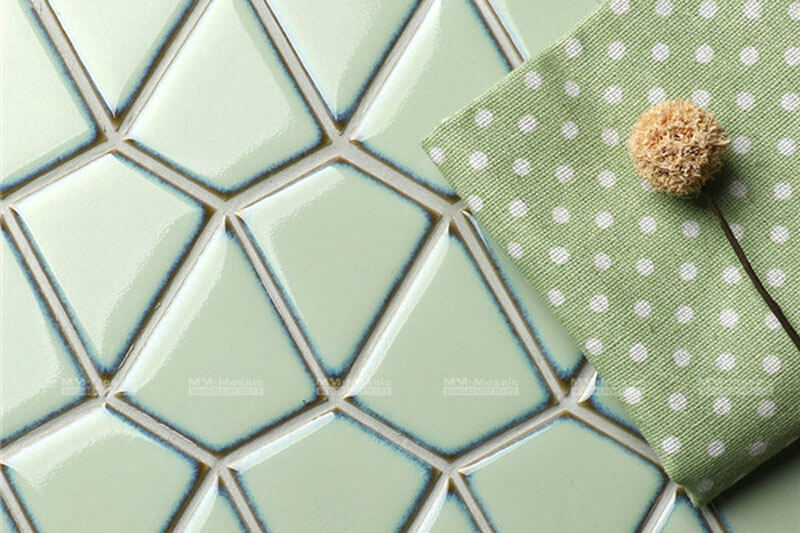 Featured Product: Crystal Glazed Diamond Shape Porcelain Mosaic ZOB1708

How Gray Create Wow Factor?
However, not too long ago, the gray tone was considered by many to be a monotonous and somewhat dreary hue. And then one day that all changed. One famous designer began using it, then another, and then another, and over many years, it's become one of the most popular colors in interior design. More complicated than pure and more adaptable than taupe, gray is a versatile shade that has quickly become the king of neutrals. To create some surprise wow factor, consider gray tones materials like the fambe diamond-shaped wall tiles. For more this gray hues ideas on mosaic tile, visit our blog: Fantastic Uneven Fish-scale In Home Decor >>>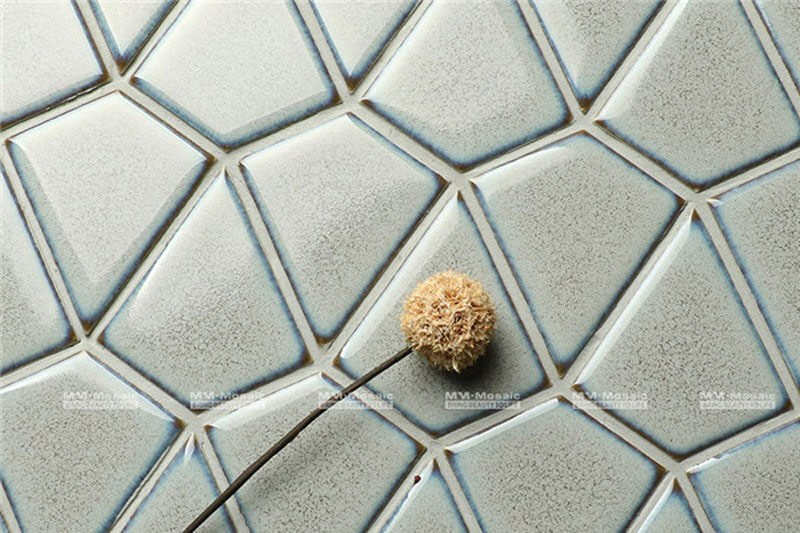 Featured Product: Crystal Glazed Diamond Shape Porcelain Mosaic ZOB1307

Gray is the symbol of elegance when combined with subtle details and a simple look. In this new product, designed by MM-Mosaic, the soft gray palette allows the details, including the imaginative diamond shape, fambe effect surface, and glossy glazed finish, to truly stand out.

Original Element - Thunder Storm Palette
Have you ever heard of thunderstorms color? Thunderstorm color perhaps the best name for the special color composition. Utilizing these original colors to make your interior space never out of style.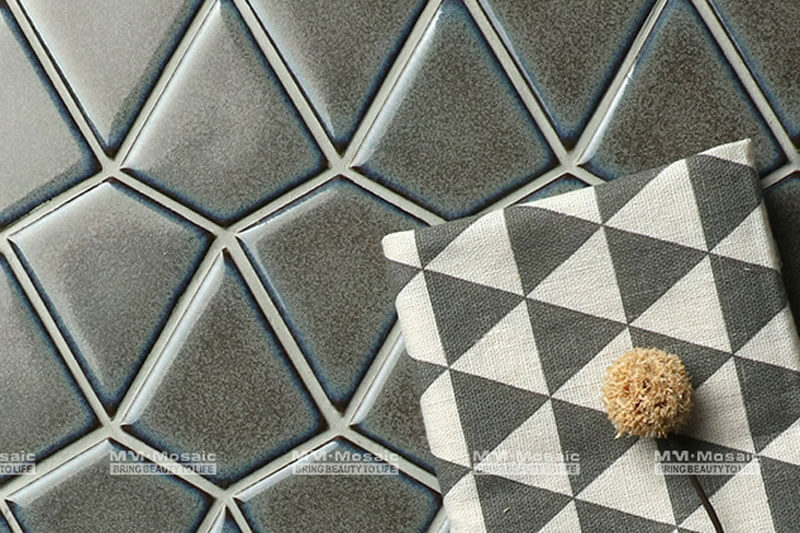 Featured Product:Crystal Glazed Diamond Shape Porcelain Mosaic ZOB1309

Get Any Ideas?
Is this color application of glazed diamond shape mosaic tile inspired your future renovation plan? Why not order tile samples to see, touch and feel in person, you might fall in love with the fambe surface. MM-Mosaic would also like to provide customization services to our clients, and this diamond mosaics can be blend with different colors for any style spaces. We're glad to hear your interesting project, pls contact us to share with our designers.