Do you know what is Less is More? Less is more is a home decoration design thought centered around the inspiration that minimalism, therefore, it usually called a minimalist style. This style concentrates on the most significant elements of home design and gets rid of redundant embellishments, which is being featured by the plain patterns, clean lines, neutral tones, and simple geometric outline.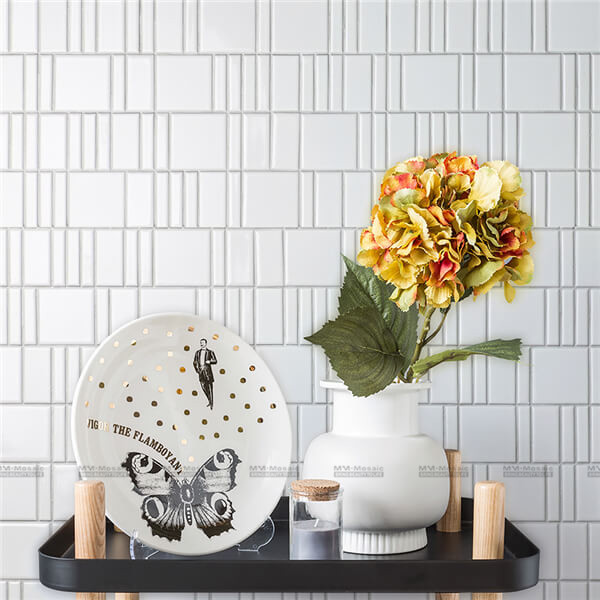 Featured Product: 300x300mm White Piano Porcelain Mosaic CZH201Y
How is minimalism expressed through in mosaic tiles? Mosaic tiles are not always seen as a gorgeous or complicated design in order to make a statement. Simply shaped tiles with neutral color can also create a cozy and peaceful atmosphere. It's the wonderful material to use when you make the space alive and visual interest without using exaggerated color and odd patterns.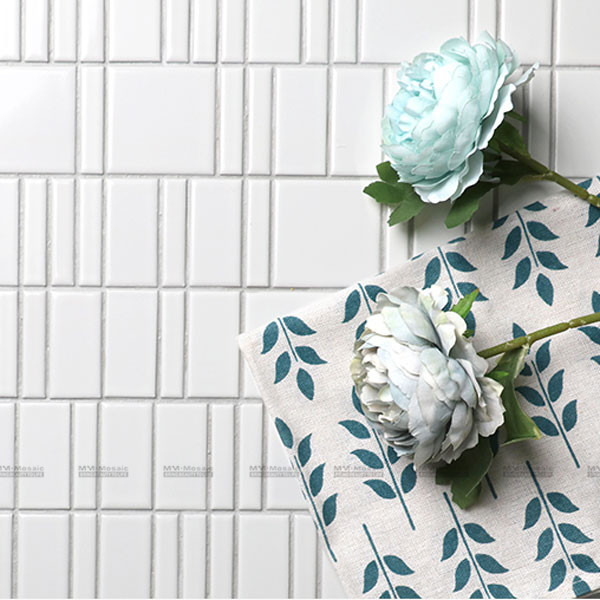 The minimalist tiles might pair well with your furniture so that it can last many years and never go out of style. Meanwhile, it will liven up your space and make it filling with aesthetic inspiration. Here we highly recommended white porcelain mosaic, which suitable for this style.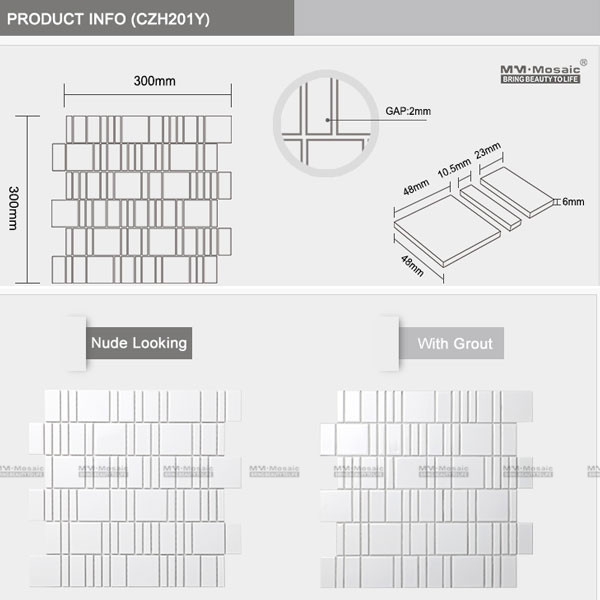 Chip Size: 10.5X48+23X48+48X48mm
Gap: 2mm; Thickness: 6mm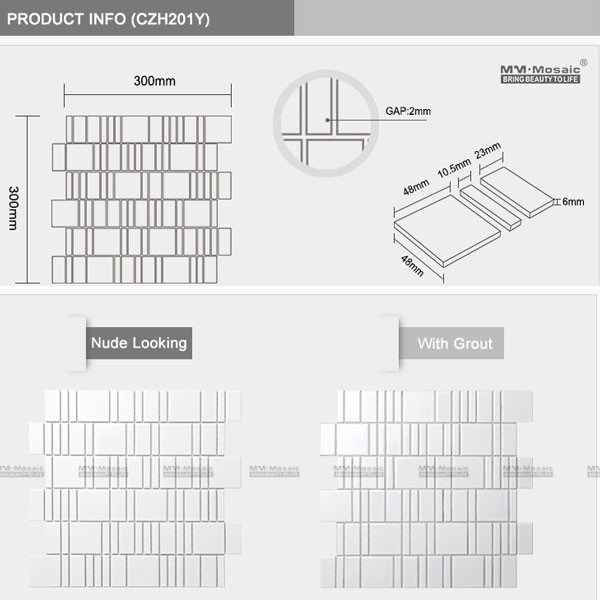 Kitchen Inspirations
Inspired by special piano keyboards, our small white mosaic tiles have totally three patterns per sheet. Just like this design, white combine with light gray cabinetry is a striking alternative to any kitchen.
It is a tranquil color combination that brightens and ventilates the space. In order to create the illusion of a deeper counter, we install the piano keyboard design mosaic with a white mix black marble countertop. Rectangular cabinet echoes this mosaic kitchen tiles, make this clean line more outstanding.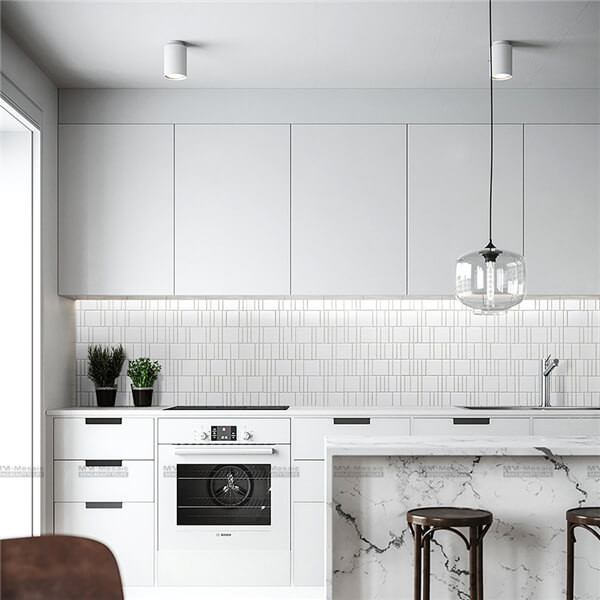 Play with the surface in matte and glossy
A creative idea to ensure that minimalism doesn't look too uninteresting or unimaginative is to use various surface bonding, for example, these tiles fuse 3 shape chips.
Mixing matte and gloss surface can be an amazing, yet balanced way to add the feeling of minimalism to your house. The subtle tenderness of a matte, combined with the sparkling shine of a gloss, can provide an additional point of interest to any space design. This look can be achieved with this piano keyboard mosaic and works well from your entrance background wall to kitchen backsplash to your bathroom.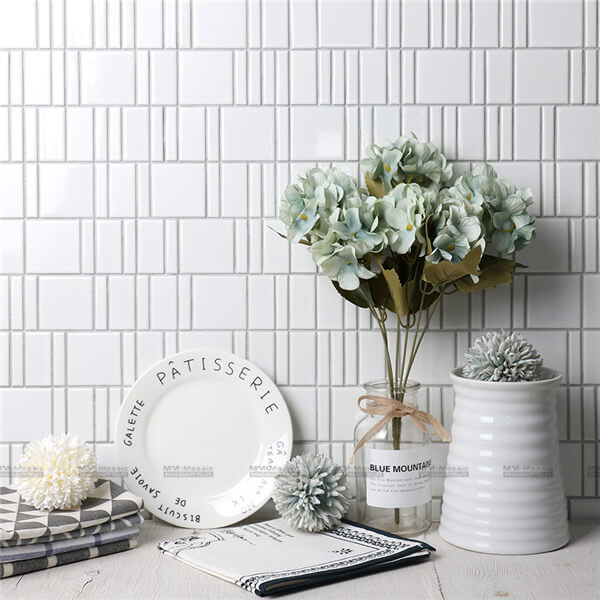 Bathroom Ideas
Less is more when it comes to the wall tiles in the shower. Using these mosaic tiles in different size of each chip but in same white tones makes the bathroom larger and lighter.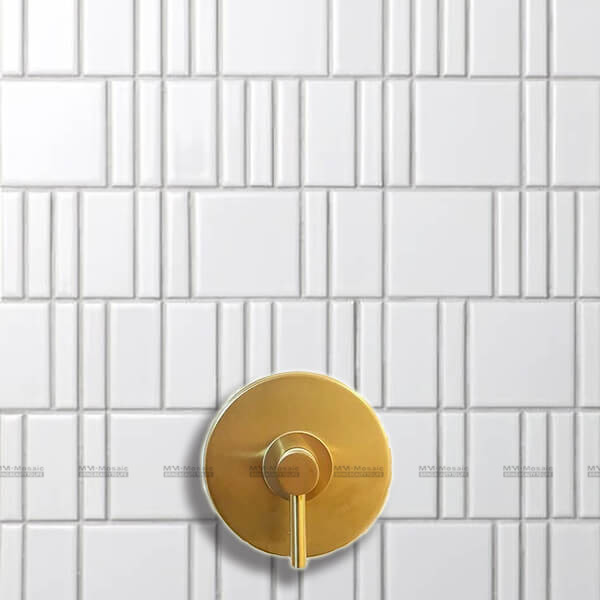 The above design showing a great example, you can find fixtures to surround you wall tiles which intensify the overall design sense. The golden shower fixture brings an amusing geometric element to the piano porcelain mosaic. Smooth lines and white color can light up the small shower and turn it into a comfortable relaxation space.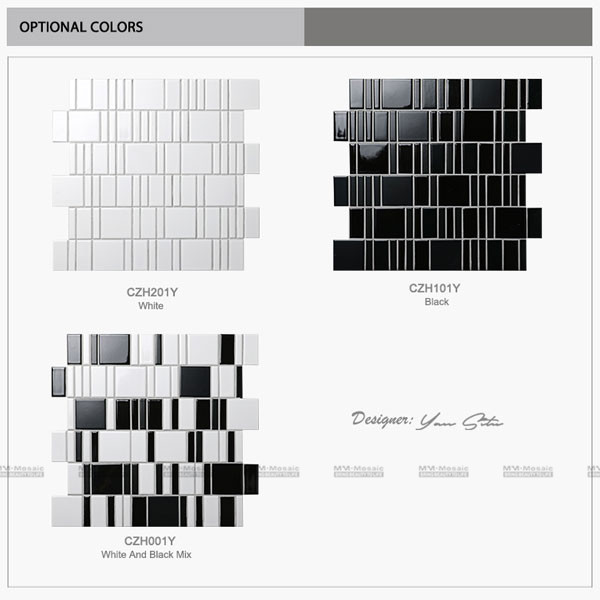 Like this shape? Here are another interesting finger-shaped tiles: Style Collection: Turquoise Green Finger Stackbone Strip Tile >>>
Inspired by this piano keyboard porcelain mosaic? Please don't hesitate to inquire us for some delicate samples now. As a professional porcelain mosaic manufacturers, MM-Mosaic has plenty of wall mosaics for sale, which will provide more design inspiration for you.