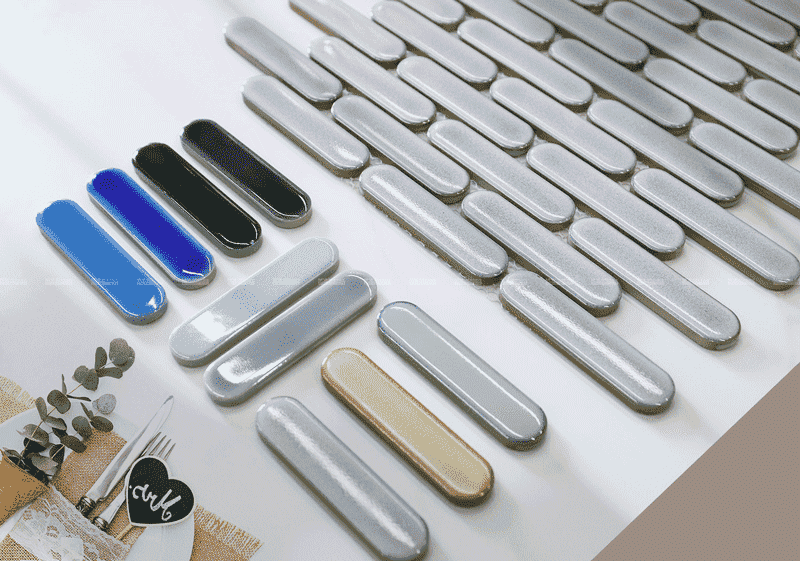 Bored with subway tile, mannered rectangle, or finger shape? The new oval might attractive your eyes! Combines with a wide range of colors, smooth glazed finish, and slight variation will create a unique space. To learn more details of our NEW SERIES right now:
Long Oval ZOB1310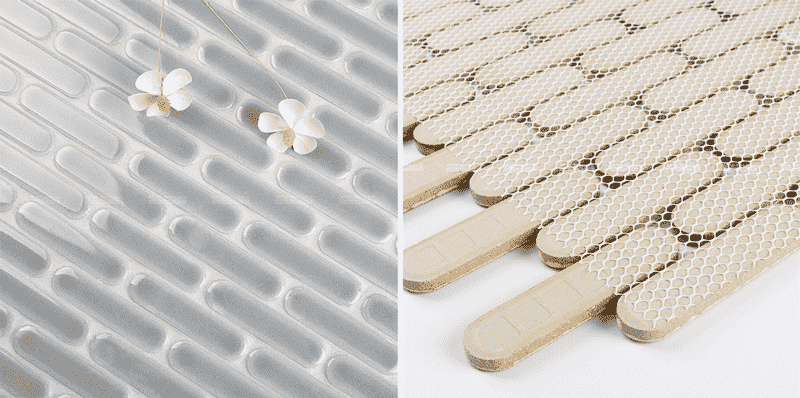 Featured Product: Long Oval ZOB1310, Gray
The gray palette provides a timeless design for traditional or contemporary interior spaces. Whether you're looking for darker contrast, minimalist visual feeling, trendy Scandinavian style, or neutral industrial look. The simple gray shades easily coordinate with their surroundings. The elegant and understated beauty of gray porcelain mosaic tile can offer modern charm or urban feeling that will shine within any spaces.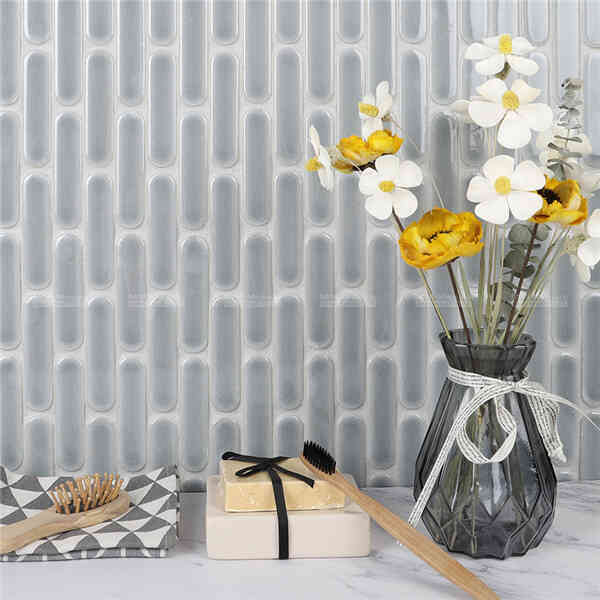 Celebrating the combination pure gray color with creative oval shape, THE OVAL SERIES. Our new funny oval collection wall tile displays the color glamour, including neutral gray, simply white, dark green, shining red, cute pink and even you can customize the personal color. The special oval shape will style and lighten even the boring, smallest spaces. Unique oval shape, smoothing glazed finish mosaic tiles, coordinating any home decor and style give this new series limitless design potential.
Bathroom Inspo - Gray Tone
When taking bathroom wall tile shape and color into consideration, you need to first think about all the other elements happening in your bathroom and how they'll look altogether. If you have a pretty minimalist bathroom, don't be afraid to bring in more saturated palettes or one of our specialty shapes for a welcomed pattern. If there's already a lot happening, stick with chic and characteristic shapes, but add a traditional and neutral color - gray.

In addition to wall tiles, lighting is the key to bathroom design. There's a rule in the design zone, lighting is everything! It not only can dramatically change how color appears in your bathroom but make your personal wall tile more attractive. If your space doesn't get a lot of natural light, make sure you supplement by using the correct bulbs to help illuminate your bathroom and wall tile project.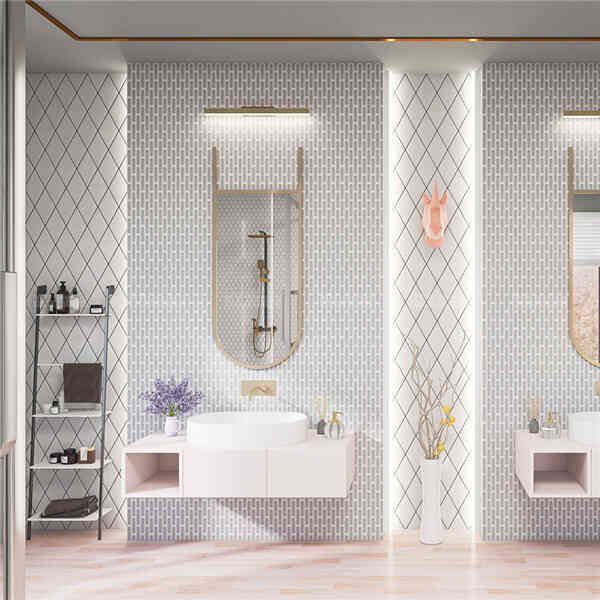 Natural Entryway Design
Inspirations and ideas come from everywhere! We prefer to find tile inspiration from the place as obvious as interior design magazine or pop interior designer's Instagram. And we also love to get ideas from the real-life or nature, such as our fish scale series, feather shape or penny round shape. An interesting oval shape is inspired by the ice cream stick. So surprise!
Let's bring the creative wall tiles into your home right now. Your entryway space should be nurturing and bringing the outdoors in is a perfect way to do that! We all love filling the entryway space with eye-catching plants, other greenery, and pleasant sweet flower, which can offer the added oxygen, and its a great bonus. Before you go to work, you will get a nice mood when seeing the beautiful decor. And while you come home from work, you will relax when smell the sweet flowery.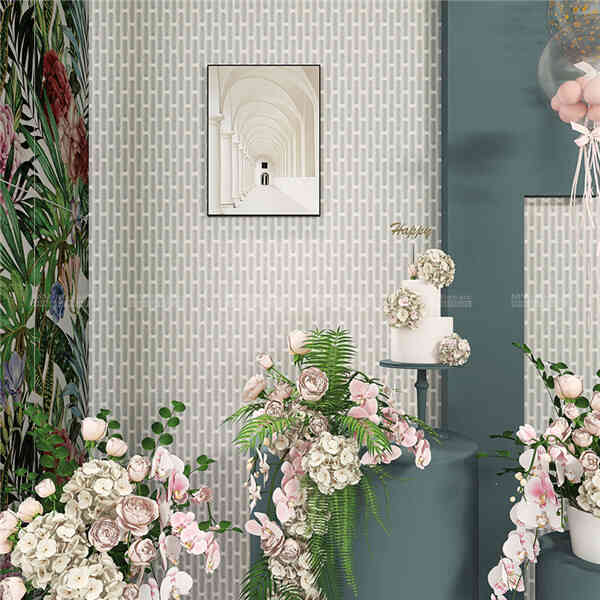 Wedding Shop Feature Wall Design
One of the most exciting parts of a commercial space project is picking the wall tile. Just like our wedding shop design plan. Whether you opt for the classic color that never out of style like gray or try something more distinctive shape like ovals or set the basic palette by furniture, the options are endless! The wall tile in your wedding shop can change the whole appearance and feel of your space, therefore it's important to pick wisely.
Get more commercial project ideas, like wedding shop, check out our blog: Pink Palette Finger Stackbond Mosaic Makes Dreamy Wedding Dress Shop >>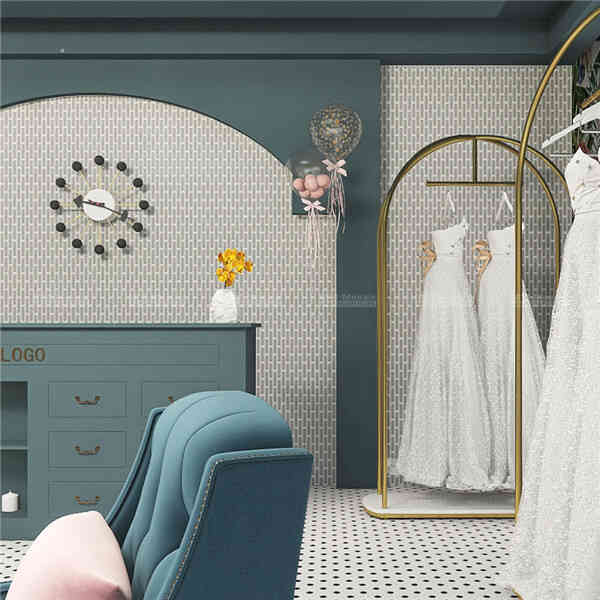 Long Oval Red ZOB1401
How about tile your room red is a power move that can add instant feeling and ambient anywhere in the house. However, red is a stimulating, passionate, and high-spirited palette that isn't for the conservative and traditional heart. Needn't to tile red for large areas, sometimes suitable areas can show the perfect effectiveness. A red shower, kitchen backsplash, bedroom, living room in the wonderful shade might just make you and your family fall in love.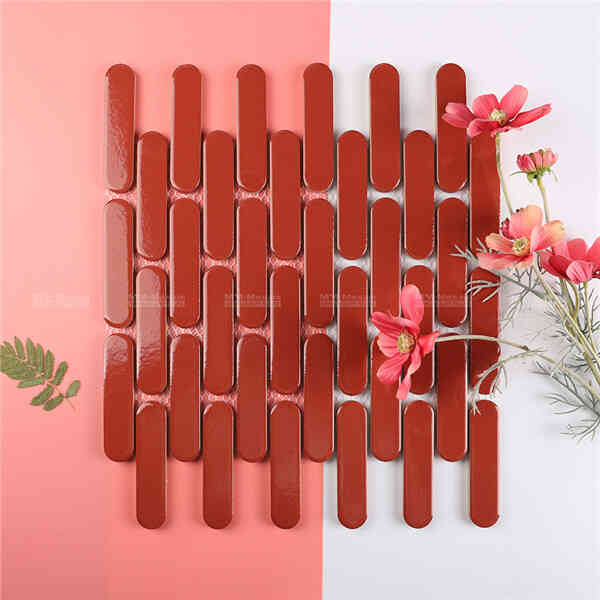 Featured Product: Long Oval ZOB1401, Red
Long Oval Dark Green ZOB1714
If you're growing tired of neural white or gray and dislike the bold red color, maybe it's time to add a natural and cozy of color to the most-used space in your interior space. Just like our dark green oval porcelain wall tiles, it's an ideal material to decor your backsplashes or shower walls.
For more pop dark green interior space design inspiration with our blog: 16+ Dark Green Palette Refreshes Your Space >>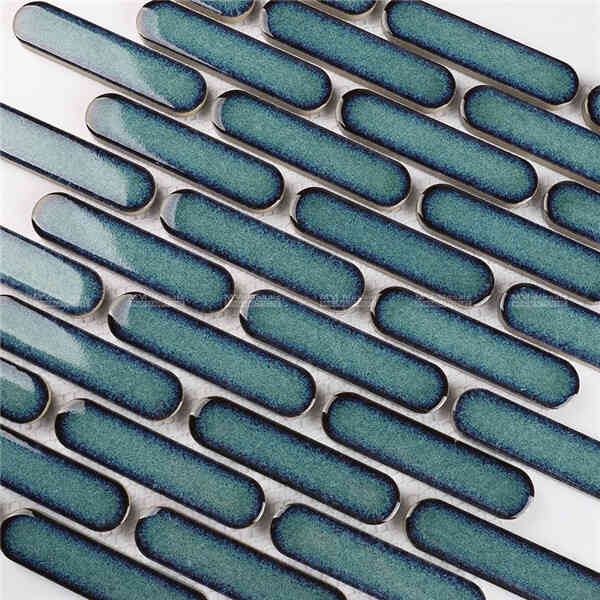 Featured Product: Long Oval ZOB1714, Dark Green
Long Oval Black ZOB1101
The upscale, cool, and modern appearance of the black oval porcelain mosaic tile is sure to make your family and guests envious. The glossy glazed surface provides dirt and stain-resistant finish to the already durable design, making it suitable for any home space. With a 23x98mm oval shape, it looks just as good as wall tiles.
Know more black wall tile project, visit our blog: How To Design Herringbone Mosaic Tile Accent Wall In Office >>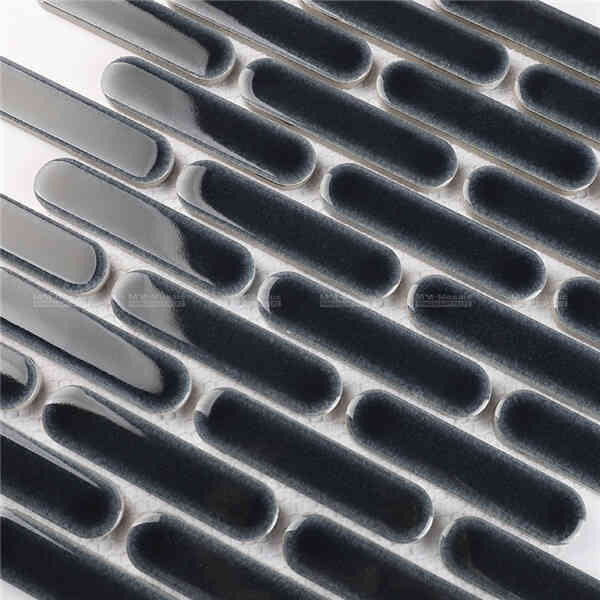 Featured Product: Long Oval ZOB1101, Black
Long Oval White ZOB1205
To make the interior space appear larger, white color is the ideal choice for your wall decor material. Trying to tile your space with our new white oval mosaic tile. Seductive and breezy, the simple wall tile glows with creamy tones of ivory for a peaceful and cozy space.
More white tile ideas and interior project, browse our blog: 10 Projects That Show Monochromatic White Stand Out >>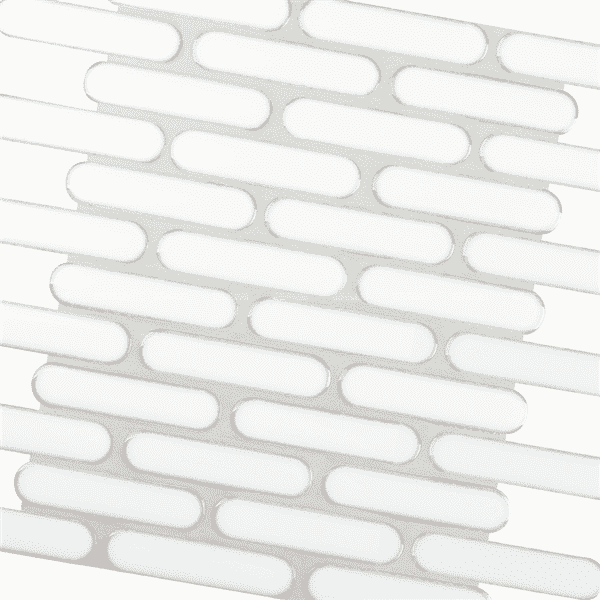 Featured Product: Long Oval ZOB1205, White
Long Oval Beige ZOB1901
Update your home with the beige oval wall tile will create rustic ambient surrounding your house. This wall tile in a warm beige yellow tone offers a newfangled oval shape that's lightly color variation in the surface, which can soften spaces like entryways or backsplashes.
Love our wall tiles? Might be this latest mix material wall tile will appeal to you: 2 Different Wall Tiles Bring Different Feeling >>
Featured Product: Long Oval ZOB1901, Beige
Long Oval Pink
While talking to wall tile color, pink is growing in popularity. It doesn't stand out like bold red and doesn't understated color like white or gray. What tones you pick when designing your home can have a tremendous impact on your mood. If you're a girl or you have a lovely wife or children, pink might be a good choice when you tile your wall.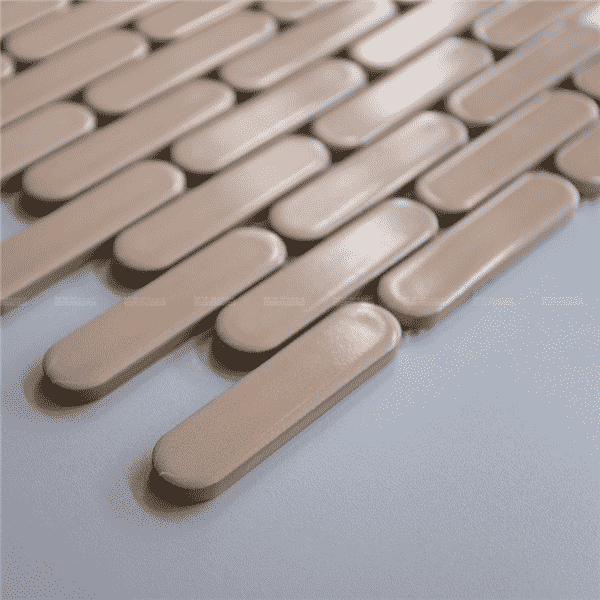 Featured Product: Long Oval Pink
Get Inspirations?
Love what you see? Why not order a tile sample to see and touch in your person? By the way, you can customize the unique tile color for your personal project. Feel free to contact us for more tile inspirations and interior project ideas. MM-Mosaic will be your competent partner while you're preparing to renovate or start the new job.
Shop The Oval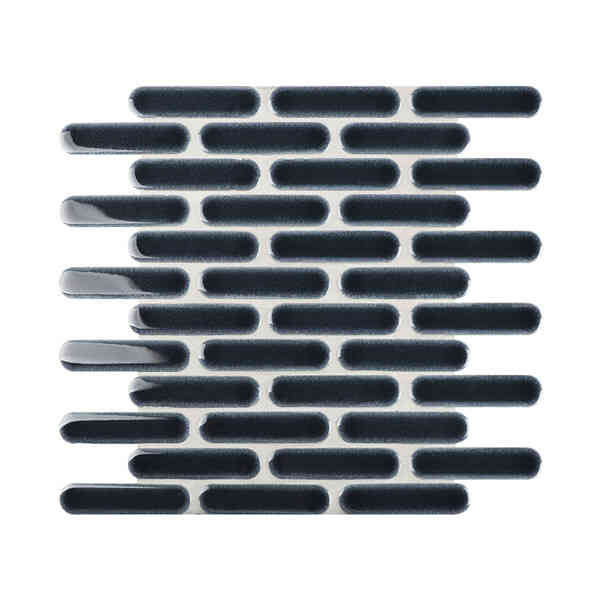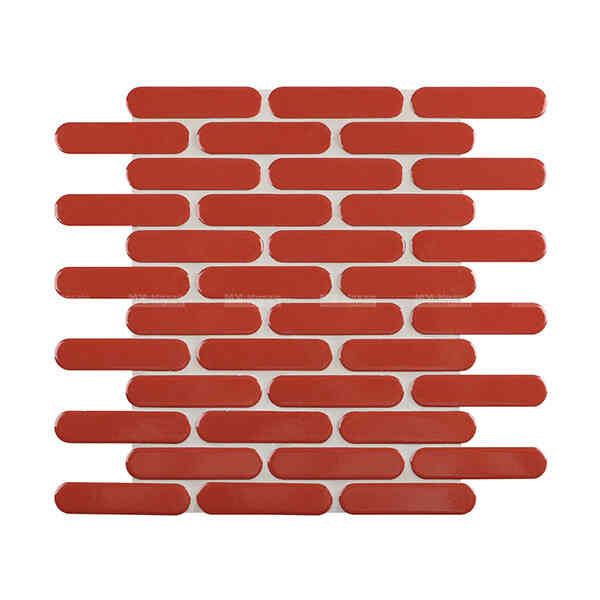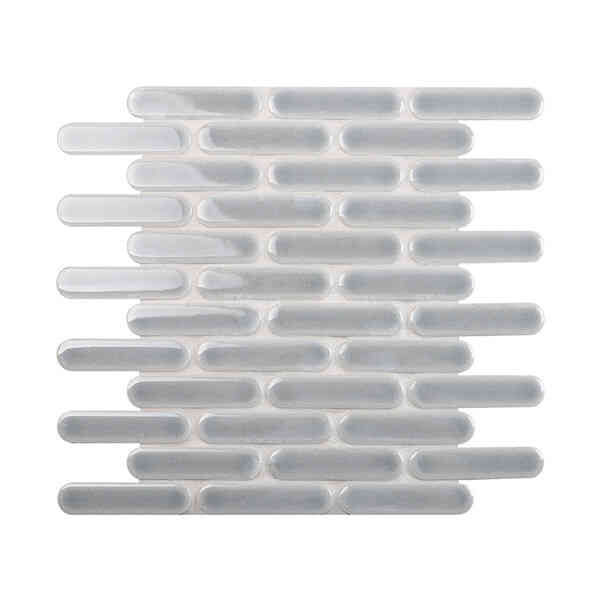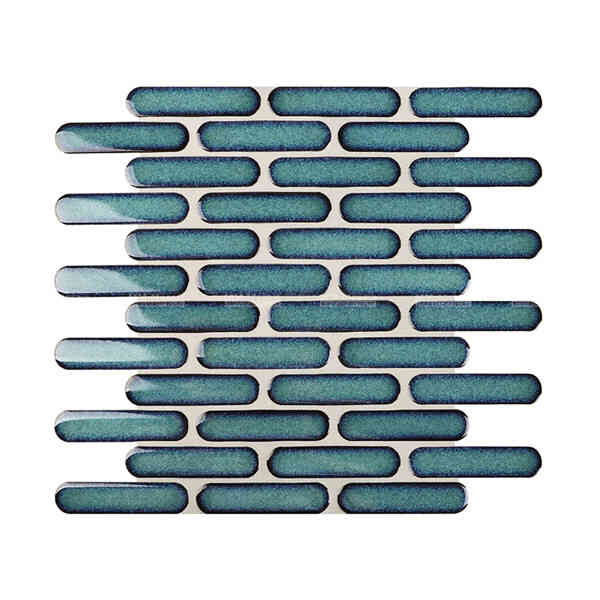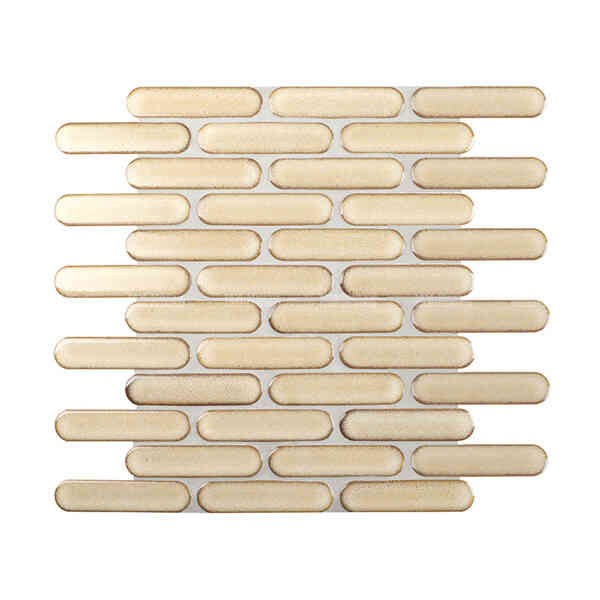 1/Long Oval ZOB1101, 2/Long Oval ZOB1401, 3/Long Oval ZOB1310
4/Long Oval ZOB1714, 5/Long Oval ZOB1901