Looking at this subtle rippling, clean lines and pure lattices design, the particular visual effects that vary with changes to the daylight. With the simplicity of profile, the latest crystal glazed tile creates rhythmic and harmonious waves, meanwhile, the abstract 3D effectiveness embodies the interesting geometric interactions.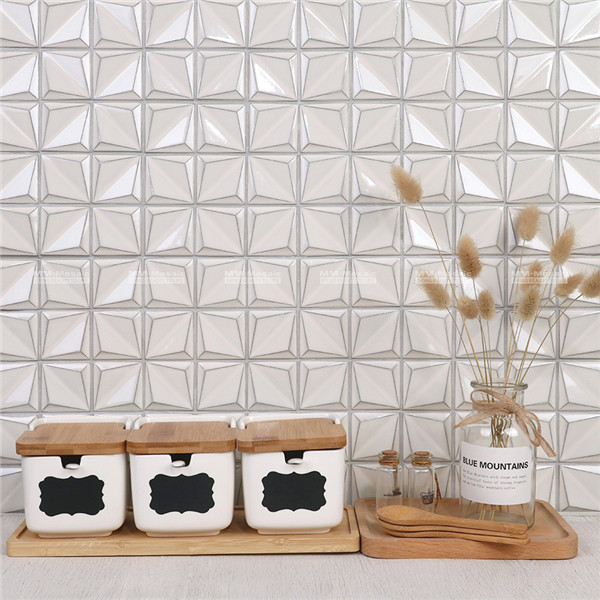 Featured Product: 2-Inch 3D Crystal Glazed Porcelain Mosaic Beige
The newest collection is inspired by the elegant diamond, which offers two natural tones. Therefore, opening a creative world of possibilities to bring imaginative and contemporary spaces. This special surface design suggests attractive perspectives, which can not only make the light's movement creating dynamic spaces but also give the unique aesthetic value.
CREATIVE ENTRYWAY
As the first sight of your home, the entryway is a chance to make a lasting impression. Paving the beige color porcelain tile can set an outstanding space and provide the durability space to stand multiple touches from your guests. If you are a person who wants to combine the timeless beauty of natural wood furniture with the durable mosaic, maybe this awesome tile can directly meet your requirements.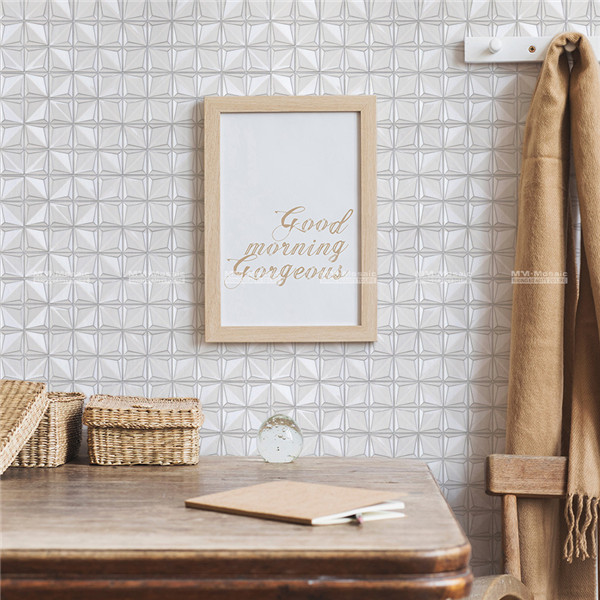 ELEGANT BATHROOM
If you look at this 3D tile from another angle, you might find that it looks like the origami we used to play when we were young. With a reflective shine, porcelain bathroom tile will add some playfulness to your bath time.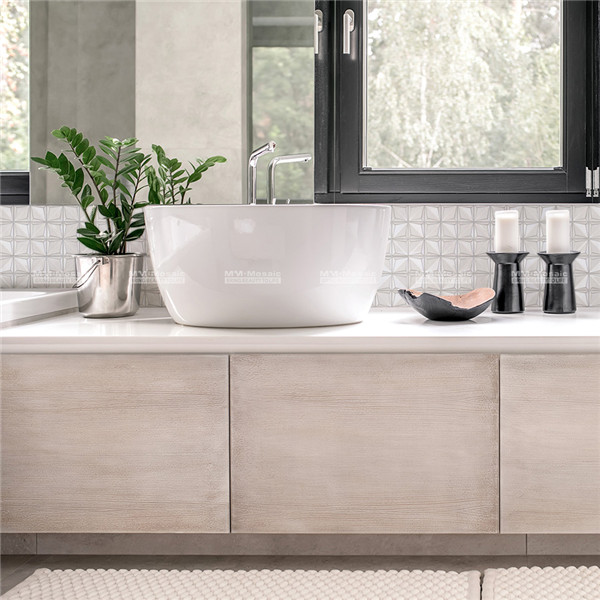 Due to its glossy finish, beige 3D glazed tiles can brighten your bathroom as well as pairs excellent your pure white washbasin and the characteristic elegant white carpet.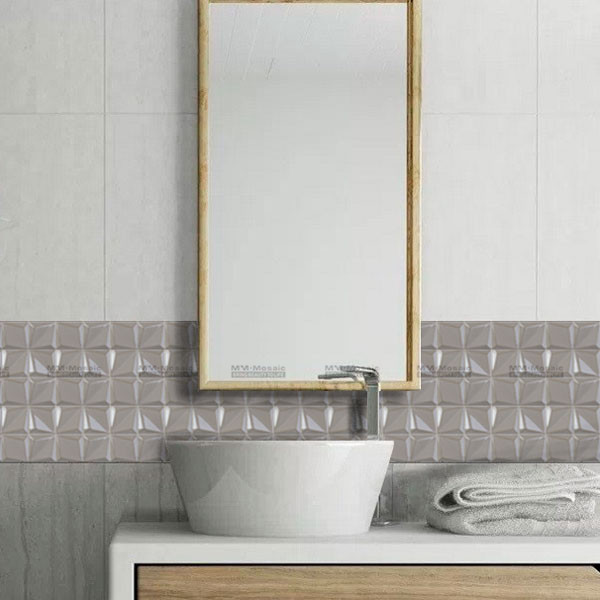 Featured Product: 2-Inch 3D Crystal Glazed Porcelain Mosaic Gray
Minimalist gray combines well with the bathroom whole decoration style. The grey cement wall, the plain wooden framed mirror, and the natural tones wash tank, all of them are generally echoed. At the same time, the 3D tile will keep interested in various shadow variations.
COZY BEDROOM
Bring a stylish twist into your bedroom with this 3D crystal glazed porcelain mosaic. Replace monotonous wallpapers with a bold surface to create your room in a subtle way. Under the light, the beige wall mosaic can change various hues range, what's more, beige is a color which similar to white but not as bright as white, therefore, it's suitable for bedroom color.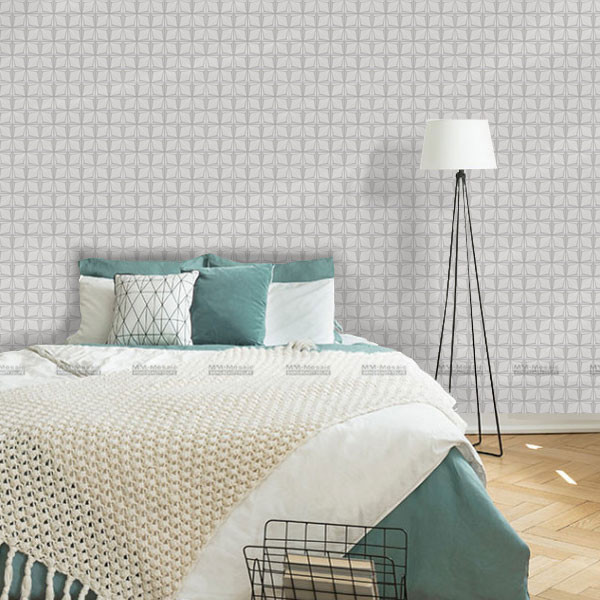 STUNNING BACKSPLASH
What will be the main factor for you to choose kitchen tiles for backsplash? This fascinating 3D geometrical mosaic is the wonderful material to spice up your unimaginative backsplash, which will turn your heart space into a piece of art and leave every one of your guests wondering where they can find it.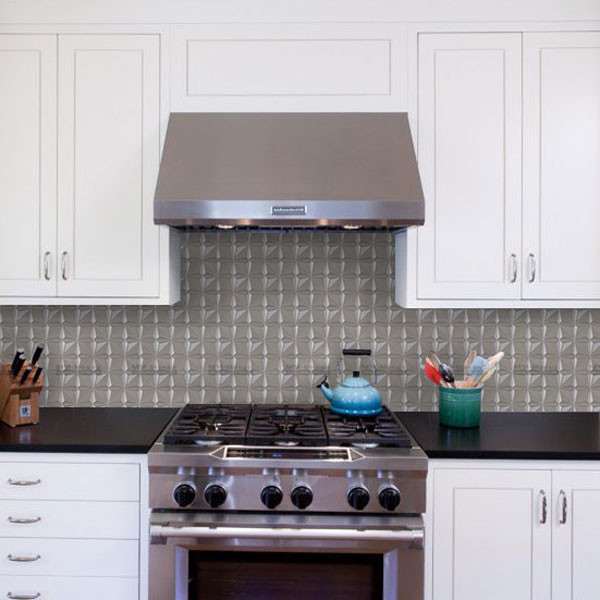 A simple gray tone gives the wall a sparkling appearance that is marvelous and magnifies the light in the room. Delicate 3D surface blends flawlessly well with the white kitchen cabinets for a brilliant look.
OFFICE ACCENT WALL
Laying them on your office wall also makes a stunning statement. Not only do 3d wall decor add funny daylight reflection to your space but they also bring realism touch feeling. From reflecting daylight at different angles to creating unequaled shadows, these porcelain mosaics can make your space stand out.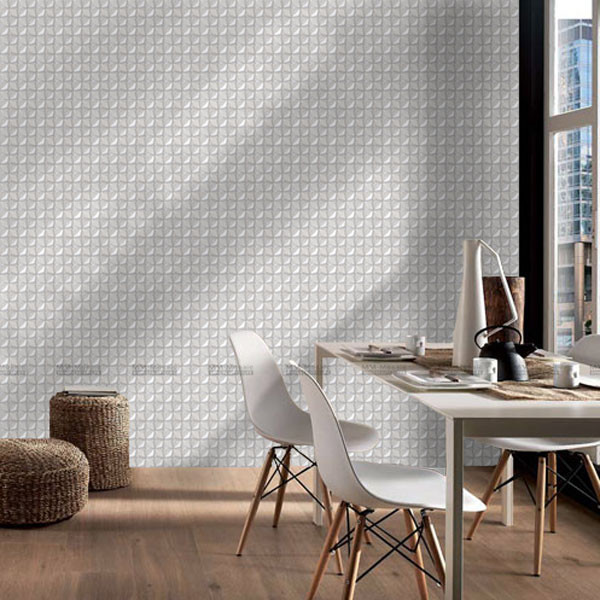 The more intriguing interior design of this newest collection: Style Collection: Two Different Paving Combination of Textile Pattern Porcelain Mosaic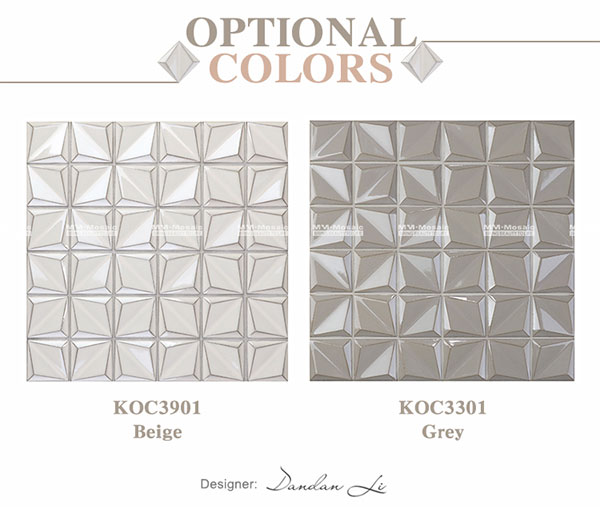 Get any 3D tiles inspirations? Contact us for more information about this entertaining products! MM-Mosaic has already prepared premium samples for you and we also look forward to cooperating with you.