While you're deciding to redo a superannuated bathroom, it can be tempting to take a sledgehammer through it right away. But before you enter the renovation stage, of course, it's suggested to have a detailed plan for what you actually need to achieve with your new room. After all, what's the point of redecorating a bathroom only to discover it doesn't work efficiently or exactly match your style later on? In order to pay more attention to statement spaces, we collected a few of our favorite bathroom renovating inspirations that include more than just your average hexagon mosaic tile design.
Full of Hexagon
Rebuilding a bathroom is an infusive thing - particularly when the current state of your space is outdated and less than inspirational. While you're dealing with rethinking a space from scratch, the options are nearly endless. The disadvantage: The budget might also become actually endless, and it's too easy to drive up your costs with decor decisions that may look perfect but don't virtually have that big an impact on the final result. Authentically, antique luxury tiles are surprising, but the pure hexagonal porcelain mosaic, which has the peculiar concave mix surface, can look just as wonderful in the right space.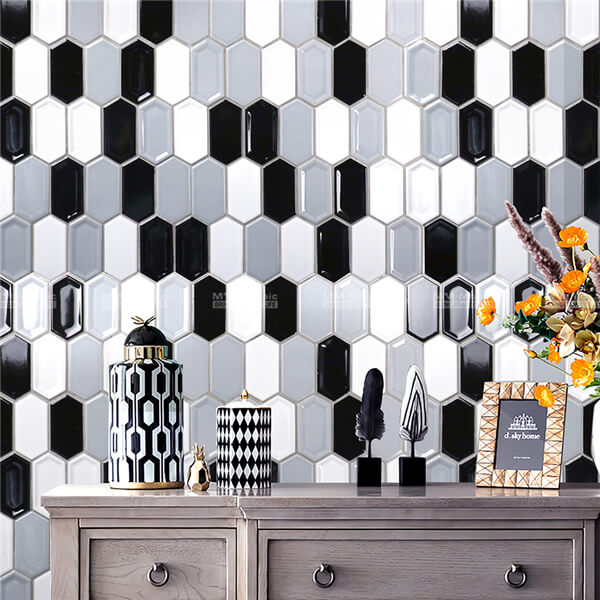 Featured Product: Concave mix hexagon porcelain MIX color CZO001X
A True Masterpiece
This ultra-minimalist bathroom boasts stunning seamless birch cabinets and a marble slab countertop with natural texture. Space is finished with a mix color mosaic tile splash and light gray wall, creating a saponaceous monochrome bathroom that still brings a feeling of warmth and enticement.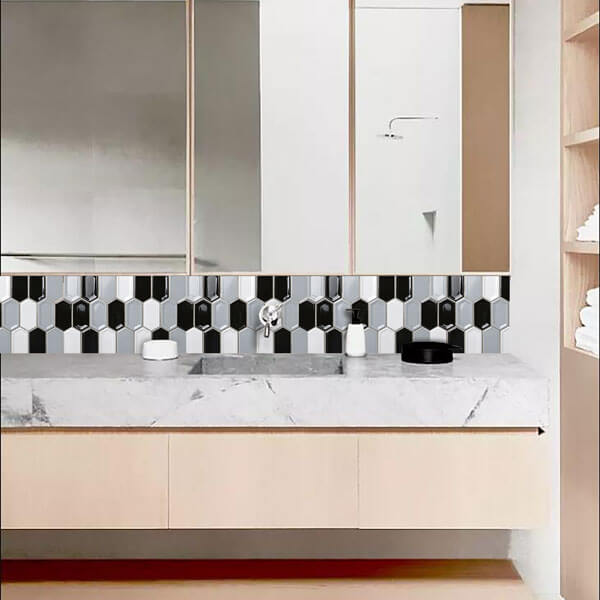 Moisture Wall
Previously, many households directly used concrete as a bathroom wall. However, moisture can easily become a moldy wall, resulting in redecorating the space frequently. Therefore, paving mosaic bathroom tiles is a trend in the future interior design due to its durability and moisture resistance. Here's another tip for you: considering mounting bathroom faucets on the wall instead of on the washtub, which will save more counter space.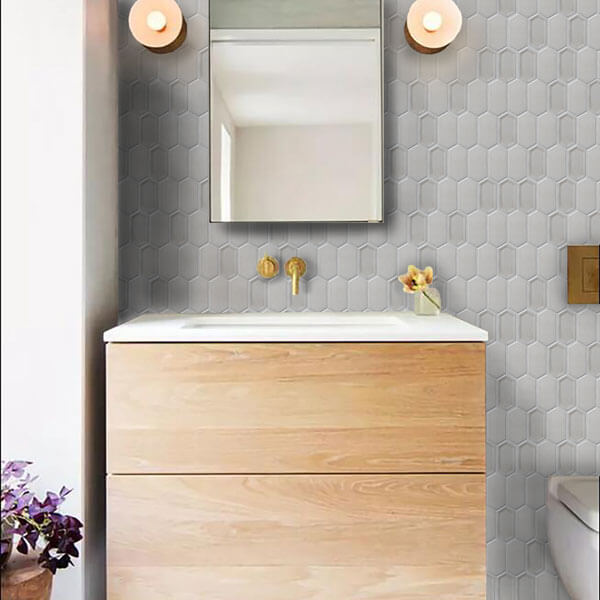 Featured Product: Concave mix hexagon porcelain mosaic mindful grey CZO920X
Girl's Space
Nothing makes cute pink pop like this shining pure white concave mix hexagon mosaic. With its randomly arranged concave and convex surfaces and special pink grout color, this statement back wall is the highlight of the space and the ideal choice to complement the metal fittings and two retro rectangular mirrors. Moreover, the pink washbasins echo the whole tones, which undoubtedly do bring an exquisite contrast.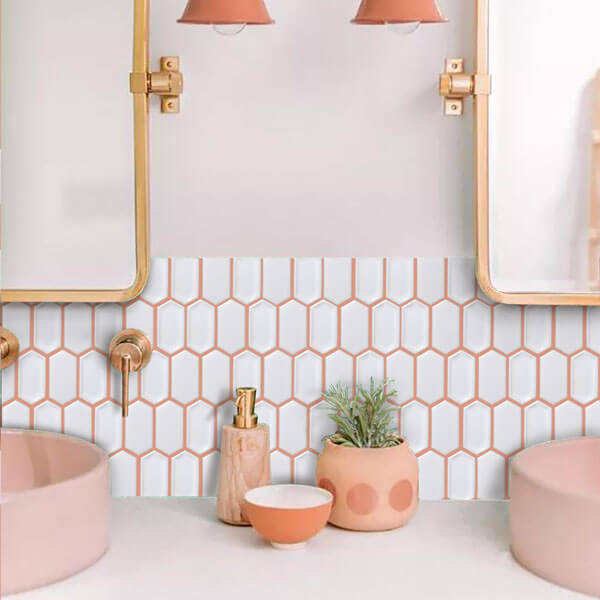 Featured Product: Concave mix hexagon porcelain mosaic white CZO245X
Men Ideal Room
Utilizing black as the total hues for a bathroom is also a good way to give drama to it. Black, is defined as the lack of color, has only one shade. The dearth of color makes it a suitable choice, as it removes any extra frills. When it comes to bathroom tile ideas, this sheer black hexagon mosaic will be the shining point just like the below design. This bathroom also utilizes black fittings and a black framed mirror for the whole wall, which keeps the whole design harmonious.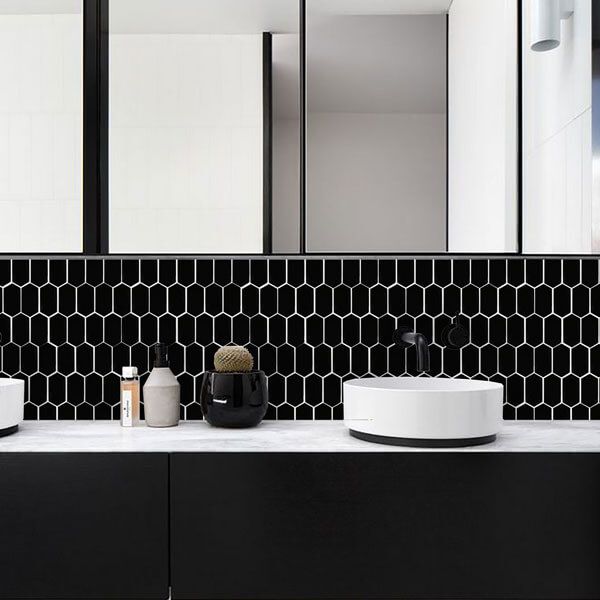 Featured Product: Concave mix hexagon porcelain mosaic black CZO101X
Wanna more bathroom inspirations visit: Decorating Bathroom With Trendy Finish Porcelain Mosaic Tiles >>>
Get any bathroom inspirations? Contact us for more samples to touch, appreciate and be attracted by our exquisite mosaics in person. MM-Mosaic is waiting for your imaginative interior design ideas and we also give some professional advice for your plan.