In addition to penny round, hexagonal, lantern and fan shape tile, strip tile is another staple in both residential and commerical spaces use. MM-Mosaic's strip mosaic tile gets a large market share in mosaic tile field and popular in our global clients. With an aim to meet more customers' demand, we do our best to make progress in this product. Today we are sharing one of our hot sale strip tile pattern for you, read on and take a closer look of this tile design.

12x92mm Dark Green Mosaic Tile Strip CZO949A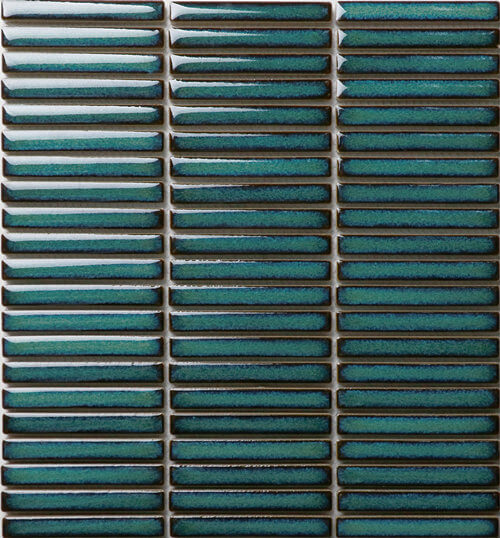 This long strips chips features 12x92mm size and 8mm thickness. It is arranged in stackbone design with a 295x284mm sheet. The color is unqiue in turquoise green with fambe effect, glossy finish and 1.5mm small gap will make your cleaning and maintenance work easier and convenient. With mesh-back mounted techniques, it is easy to install and cut to fit any corners. Made from ceramic materials, this mosaic tile is durable, eco-friendly, wear-resistant and versatile for application.

Install A Featured Wall
Do not afraid of this stylish green color, it can also work perfectly to pair with other pieces. I would not recommend you to tiling the entire wall with this tile pattern, for little steps also make big effect, example as below. The shower space will never go out of date in apperance and functions. The green strip mosaic wall tile pairs wonderfully with those big hexagon tile and add characters to the bathroom wall. It refreshes the whole space and separate the bathroom space.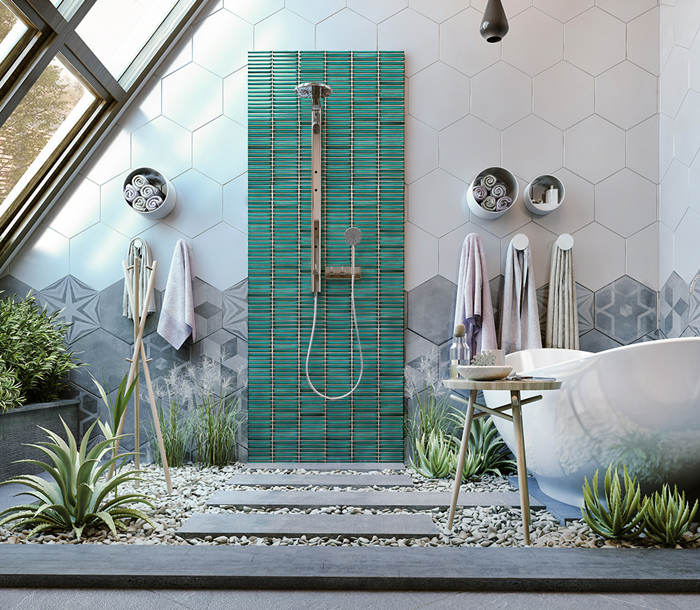 Make My Kitchen Stand Out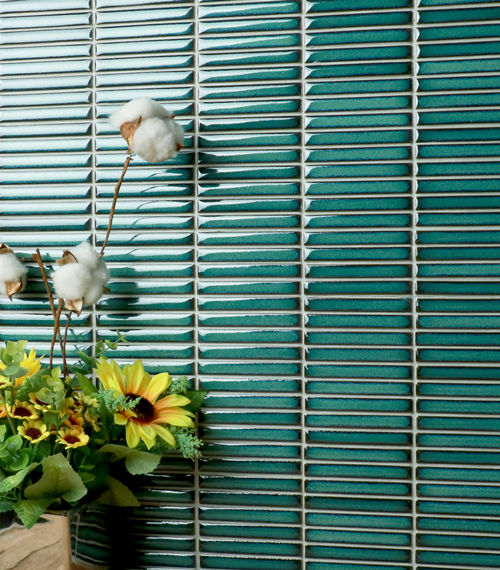 Never overlook the decoration of your kitchen backsplash, a stunning backsplash provides you a happy cooking time. If you are going to remodel your backsplash and do not have ideas to decide the building material, then try to consider these unique green mosaic tiles. The glossy ceramic finish will save your much energy and time in clean and maintenance, especially for those who clean their kitchen backsplash few times. Look at the splashback below, the green strip tile creates a clean look. The bold green color makes a statement to your kitchen.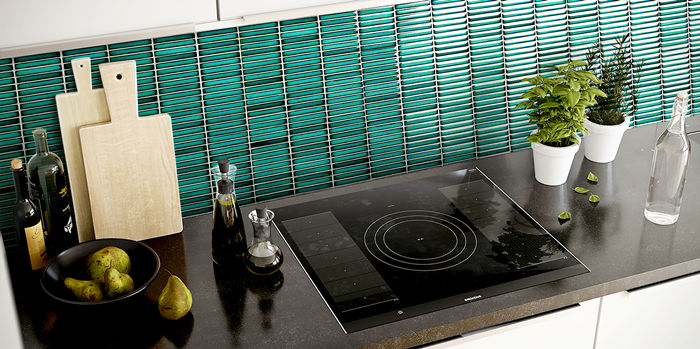 For more good ideas for kitchen backsplash decor, you would like this post: 8 Top Recommended Kitchen Tile Backsplash Ideas
More Colors for Options
This ceramic strip mosaic tile comes in various colors to fit different home styles, including dark green, teal blue, dark blue, pink, beige, grey, pale blue, green and white. Inquire us now if there is one color you want to buy.


Feeling Inspired?
Hope you get inspiration from this mosaic tile sheet and its application. If you are looking for premium wholesale long strip mosaic tiles from China, welcome to contact us now.
MM-Mosaic has into mosaic tile wholesale for over 10 years, with rich experience and quality service, we are committed to supply better mosaic tile products and establish long business relationship with all customers worldwide.