There are several things you should consider before tiling a shower. This is not a simple project that you can do it by yourself without any help and plan. Detail-focused preparation makes it a decent shower. For that reason, you had better skimming through the following five issues that MM-Mosaic picks up for your reference.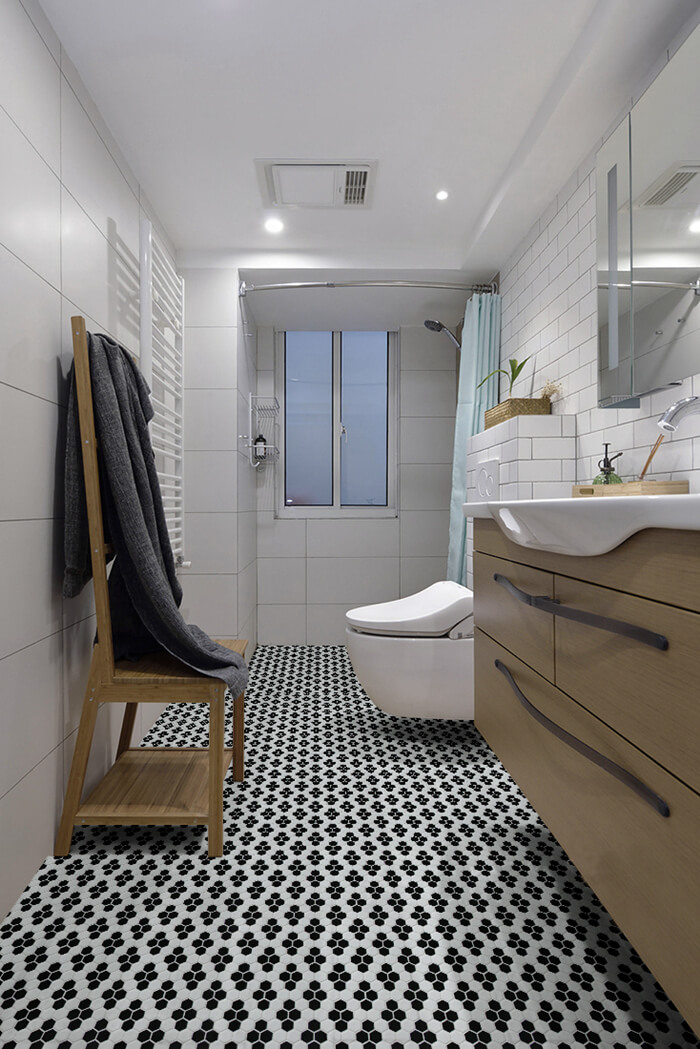 The first thing to consider is what type of tile you should choose. Without doubt, cost effective tile of high quality couldn't be better. However, it's unwise looking for lowest bargain around the street corner. Shower decoration is worth investment, for it is the place where you can have spiritual and physical relaxation. Accent wall tiles for bathroom can create a special aura. When purchasing, make sure it's the tile that best fits your shower style and don't mind taking the time to find. It's highly suggested to use porcelain mosaic tile as well because they have lower water absorption than ceramic and perform well in an area that's going to be moist every day.
The second item to think about is the demolishment of the existing shower. What the kind of your shower base? Do your shower have a easy access or need some assist to get in? It's best to remodel the shower completely and start from a sketch so as to tile the shower in an efficient way.
You will require to buy a vapor barrier as well. Some people think tile is waterproof, but the answer is no. If you just lay tile on the wall but have nothing to protect it from moisture, you are literally asking for trouble.
Next you will need to get some cement backer board. It gives you a solid base that you will actually put the tile on.
Make sure to use proper material behind the tiles. To do a proper job you will need a grout sealer after the work is finished. It's good to have all of the materials ready before you get the job start so that the construction won't be any delay.
The last thing to bear in mind before you start tiling is to pick up the right tools. Hopefully you have a whipsaw to cut things, and other necessities such as cement board, trowels, buckets, spacers to make the installation more fluent. Without the proper tolls, you won't be able to install the shower accordingly. No one wants to have a deficient shower. The best way to avoid this is to plan things ahead.
MM-Mosaic brings over 15 years of experience in providing premium mosaics tile and interior tiling design ideas to enhance your home style and atmosphere. We are endeavoring to help you create a living room, kitchen, bedroom, bathroom where can improve your living quality. Visit us TODAY at https://www.mm-mosaic.com/.