Walls and floors that have a natural texture of wood have been popular in house decoration many years since this is the way to create a cozy space. However, the essential of wood decides you need to wax and refinish them frequently. That means you may have to make extra effort on the maintaining work. Also, you are not likely to use them in wet rooms such as shower and kitchen, hence wood easily get dampened and mildewed. Thanks to the development of tile craft, ceramic and porcelain tile are making their looks much closer to the natural hardwood. Even, they have more additional benefits and wider application scope. With these alternates, your worries about wood tiles are a thing of history now.
Ceramic porcelain tile wood look have a great variety in texture, color and size and can be used in almost any places like lobby, hallway, living room, bedroom, bathroom and kitchen. They can be made unglazed or glazed, dark or light in color…Even, the texture can be customized, as trees have got their own wood grain that gives an distinctive style. If common sense wood look is not catching enough then you can go for wood look tile patterns that are dyed in other colors, such as dark red, off white and metallic gray. You can go bold with layout and pattern to create a unique decorative tile board. For example, match different colors of wood effect tiles together to form a specific image or place them in a specific order like herringbone and basket weave according to the existing design elements in your house. Let's go into details about some of the primary features that these wood like tiles would add to your residential or commercial properties:
1. Durability and Sturdiness
Ceramic and porcelain tiles also get scratches after a certain time of installation, but not as wood tiles so easily. These tiles are long lasting and wear resistant. They can endure a specific level of pressure and high load of traffic. They can keep their brand new look even after a long period of time so you don't have to spend much on repair and resurfacing.

2. Easy to Clean
It is not an easy task to clean a hardwood flooring but for wood look tile flooring, just water and a mop are enough as they usually have a glazed surface that can prevent dirt accumulating and penetrating inside. It is considered they are maintenance free.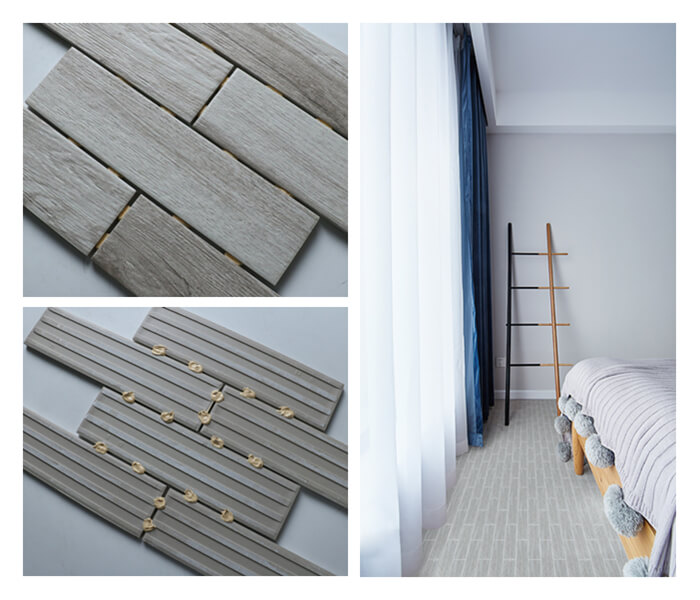 Porcelain Tile That Looks Like Wood CZM902B-B
3. Fire and High Temperature Resistant
As we all know, wood is sturdiness material. It is risky to use this stuff on a large area in any buildings. Also, wood products inevitably release some toxic substances like formaldehyde. Thus there is a lot of safety if using wood look porcelain tile instead.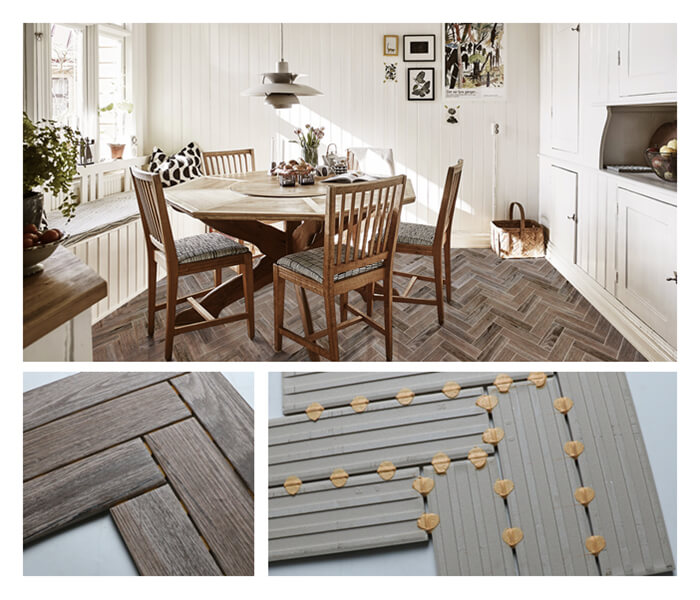 Tile That Looks Like Hardwood CZM903B
4. Moisture Proof
The wood grain porcelain tile is extremely resistant to water and stains. That makes bathroom, shower and any wet rooms also allowed to be decorated with wood texture design. Compared with hardwood tile of which you have to worry it might swell when it stains with water, wood effect porcelain tiles is definitely a better option.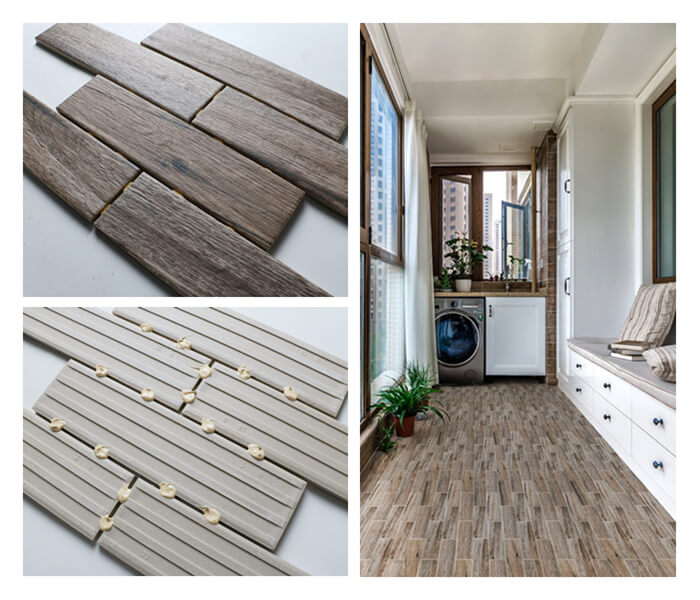 Wood Grain Porcelain Tile CZM903B-B
There are many online tile supplier which provide hundreds and thousands of timber look tiles while in local stores are not so easy to be found. Some online stores are qualified retailers that offer tiles of latest designs and best prices, some are tile manufacturers doing direct selling on the internet. All these online tile store can help you buy wood like tile that is most suitable for your property while keeping cost within budget.
Buy online the right wood look ceramic tile from MM-Mosaic, one of a tile producers in mainland China that specializes in offering ceramic/porcelain mosaic tiles, glass mosaic tiles, wall and floor tiles, mosaic tile art and other tile related products. We would be so happy to hear your cozy dwelling is greatly enhanced after being converted to wood look porcelain tile paving.